Increasing clouds in the forecast the next couple of days
Close to "normal" after our extended temperature roller-coaster
Published: Nov. 13, 2023 at 5:47 AM EST
|
Updated: Nov. 13, 2023 at 10:45 PM EST
CHARLOTTE, N.C. (WBTV) - Next best chance of rain arrives late this week into the start of the weekend.
Tuesday: Increasing clouds, cold start, nice finish
Temperatures: Seasonal 60s all week long
Rain: Best rain chance late Friday into early Saturday
Get ready for another chilly start to the day! Morning temperatures will fall into the upper-30s and lower-40s. High level clouds will be present tomorrow morning but it should still be bright outside.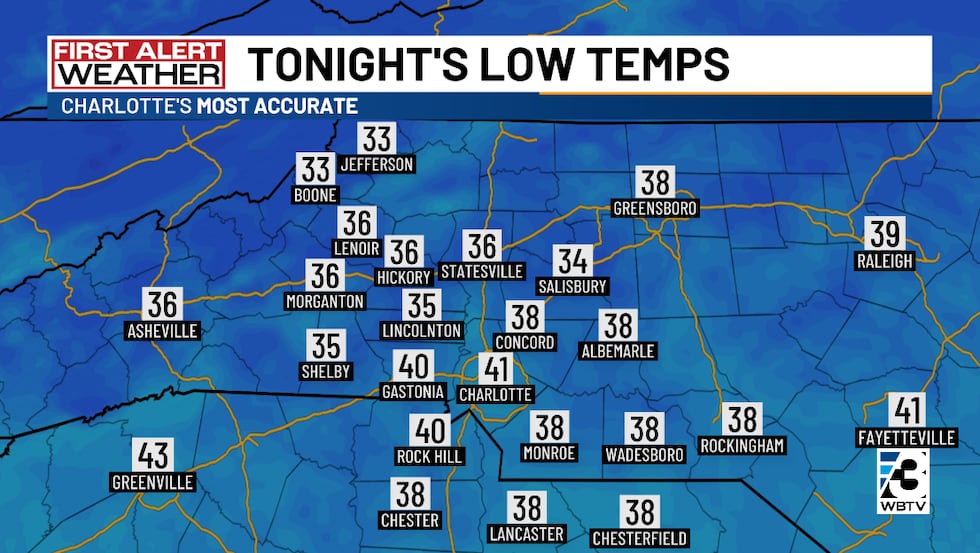 Seasonal temperatures are expected throughout the majority of the week - compared to what it's been like over the last few weeks! Here is a look at your weekly forecast: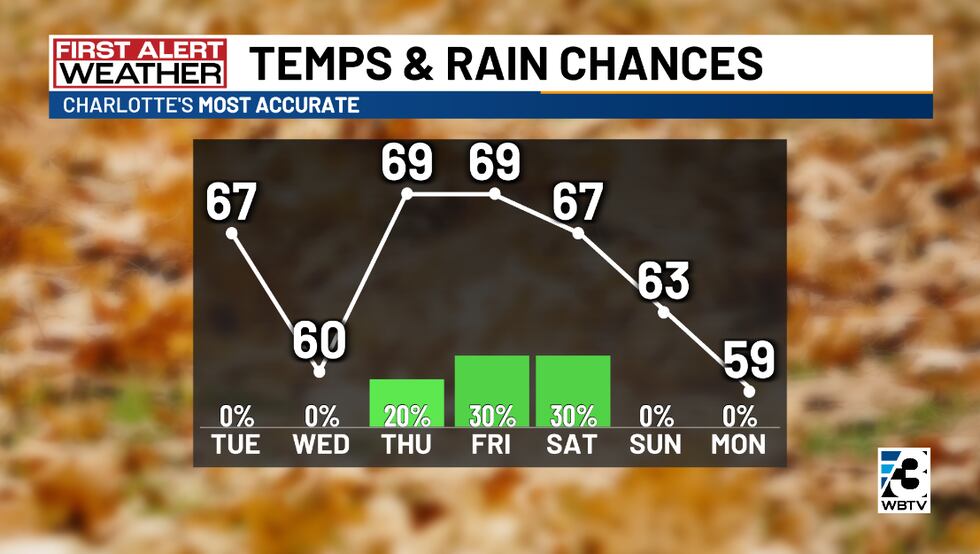 A cold front will approach the area on Friday night. This will allow for the best rain chances this week.
Check back in for frequent forecast updates!
Download the free WBTV Weather app on your mobile device, to receive weather alerts and get your latest WBTV weather forecast on the go. You can also get the latest weather forecast on Roku and Amazon Fire's WBTV app.
Hope you have a great week!
- Meteorologist Lisa Villegas
Copyright 2023 WBTV. All rights reserved.