Lenoir-Rhyne beats Tusculum to win the SAC Championship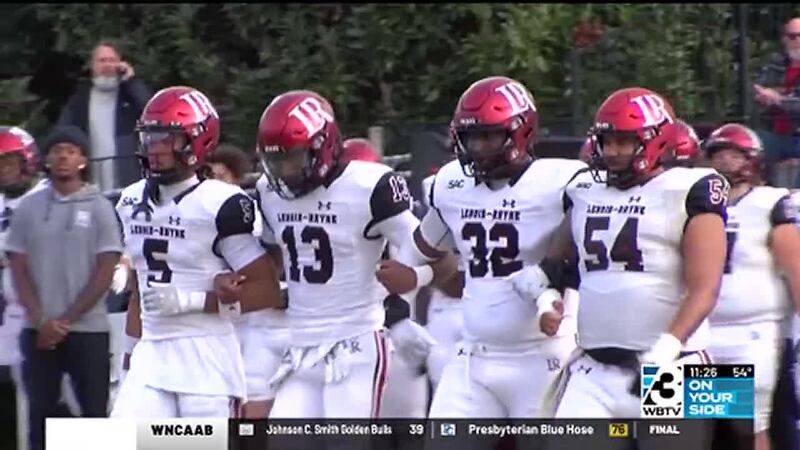 Published: Nov. 11, 2023 at 10:45 PM EST
GREENEVILLE, T.N. (WBTV) - In dominating fashion, Lenoir-Rhyne beat Tusculum 48-7 to win the South Atlantic Conference Championship.
This game was never in doubt as the Bears scored the first 48 points and the Pioneers didn't score until 2:52 left in the game.
The domination wasn't only on the scoreboard, the stats were one sided as well.
The Bears outgained the Pioneers 497-156.
Lenoir-Rhyne quarterback Sean White threw 5 touchdown pass. Three of those went to sophomore wide receiver Songa Yates who had a career high 100 yards receiving.
White was named the game's MVP.
This is the 26th conference championship all time for Lenoir-Rhyne.
The Bears now await to see who they will play in the Division-II playoffs.
Copyright 2023 WBTV. All rights reserved.