Women's basketball takes center court at first Ally Tip-Off at Spectrum Center
Featuring two of the teams in the 2023 Final Four, this event is just the latest of marquee sports events to come to Charlotte in recent years.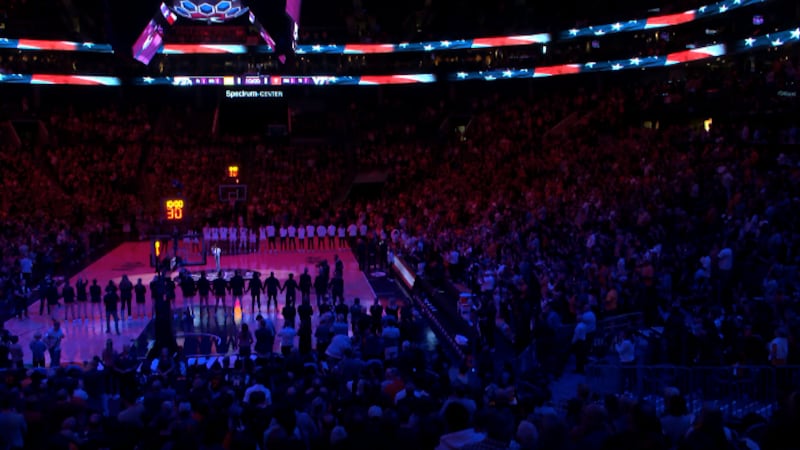 Published: Nov. 9, 2023 at 10:48 PM EST
CHARLOTTE, N.C. (WBTV) - After seeing record-setting viewership for the 2023 Women's March Madness Tournament this past April, the Charlotte Sports Foundation knew it had to bring a big-time women's college basketball game to the Queen City.
Seven months later, the Ally Tip-Off took to the court.
"We saw nine million people watching a Final Four game that's beating out the World Series," Charlotte Sports Foundation spokesperson Miller Yoho said. "Bringing women's sports, it's common sense. If you invest in it, people will show up."
Featuring No. 3 Iowa and No. 8 Virginia Tech — two of the teams in that 2023 Final Four — this event is just the latest of marquee sports events to come to Charlotte in recent years.
"I think any Charlottean should be proud of this city," Yoho said. "As a sports city, and how we support events like these, women's sports. So when it came to having a place, this is ideal."
In addition to bringing two top-10 teams to the Spectrum Center, this event also brings the face of women's college basketball to the Tar Heel State.
Iowa senior Caitlin Clark became a household name last March with her stellar play in the NCAA Tournament. Thursday night, she attracted fans from far and wide to see her in-person.
"It's really nice, because I would never have gotten to see her in Iowa," said Harper Short from Tennessee.
Her family drove three hours so she could see her favorite player as a birthday present.
"I was always looking for that chance that she would be near us," Short said.
This is the first season-opening college basketball event focused solely on women's sports ever held in Charlotte. Based on the support shown, it won't be the last.
"It's common sense. We believe if you build an event like this, then people will show up," Yoho said. "And they certainly are tonight."
Download the free WBTV News app for the latest stories sent straight to your device.
Watch continuous news coverage below:
Copyright 2023 WBTV. All rights reserved.