First Alert: Major cooldown for the weekend
Parts of the area will need the rain gear at times
Published: Nov. 10, 2023 at 5:23 AM EST
|
Updated: Nov. 10, 2023 at 10:42 PM EST
CHARLOTTE, N.C. (WBTV) - A cold front pushing south will allow for cooler temperatures and passing showers Saturday and Sunday.
• Saturday: Morning showers south, cooler
• Sunday: AM Showers, below-average
• Next Week: Sun & clouds to start, increasing clouds and shower chances later in the week
Temperatures will remain below normal this weekend along with showers rolling in and out of our forecast.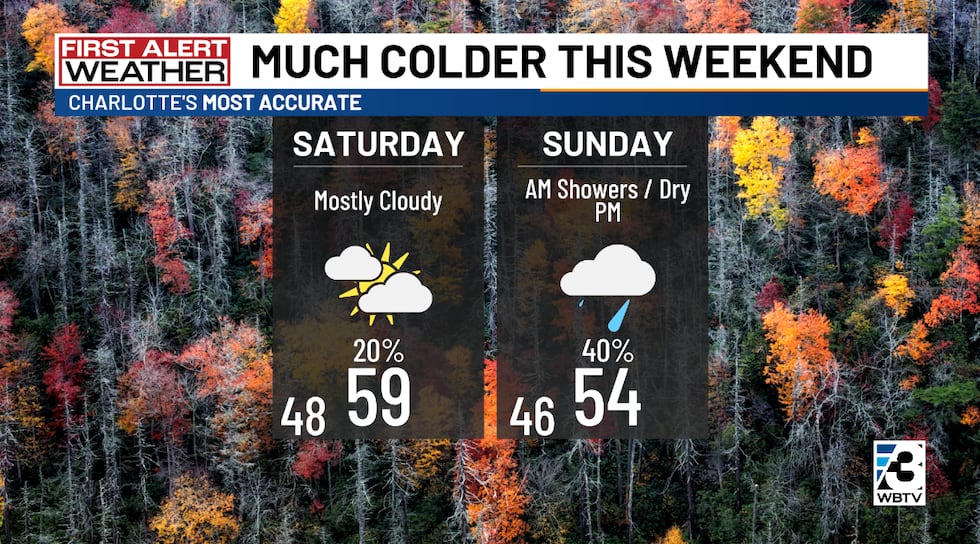 Rain accumulation will be at a minimum. We will likely see around .10″ of accumulation by this weekend with isolated locations up to .25″. Unfortunately, this will not be enough to impact our recent drought.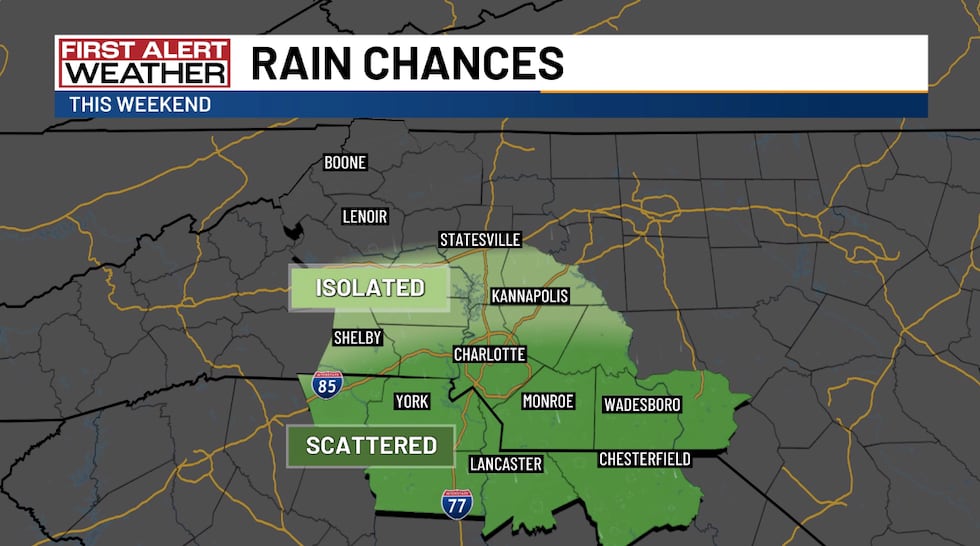 By next week, temperatures will return into the 60s with more sunshine for the first half of the work week. The clouds will build in by the middle of the week and then shower chances increase once again!
Make sure to keep tabs on your forecast this weekend for the lasted updates.
Download the free WBTV Weather app on your mobile device, to receive weather alerts and get your latest WBTV weather forecast on the go. You can also get the latest weather forecast on Roku and Amazon Fire's WBTV app.
Have the best weekend!
-Meteorologist Lisa Villegas
Copyright 2023 WBTV. All rights reserved.