Marshville hosting annual 'Festival of Trees' to help families during the holidays
The community is raising funds to provide toys to hundreds of children.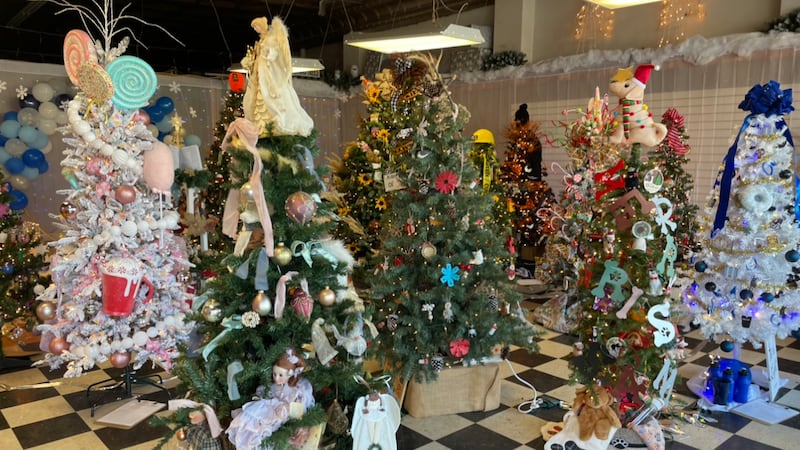 Published: Nov. 9, 2023 at 10:48 AM EST
CHARLOTTE, N.C. (WBTV) - For the second year in a row, community members are coming together to host the Festival of Trees.
During this event, they auction off decorated Christmas trees. Last year, over $4,000 was raised.
The trees are decorated by Marshville businesses, and organizers began working on the event in October. This year, 23 trees are available for auction.
The proceeds from this event go toward helping the youth in the community. A large portion is donated to the police department for their annual Be the Light Christmas. During this event, officers give every child a toy.
Organizers also give some of the donation money to local schools to help pay for field trips.
The auction begins Thursday and people can visit their website to place their bid.
Those who are interested can also visit the Winter Wonderland on 111 W. Main St., in Marshville. The auction will be taking place on Thursday, Nov. 9 through Monday, Nov. 13.
Winners of the auction will be notified on Tuesday, Nov. 14.
Copyright 2023 WBTV. All rights reserved.