Another record high temperature possible tomorrow
Rain chances and cooler temperatures then return as we approach the weekend
Published: Nov. 8, 2023 at 5:01 AM EST
|
Updated: Nov. 8, 2023 at 11:46 PM EST
CHARLOTTE, N.C. (WBTV) – Rain totals look low for the weekend, but any amount of rain will help with our ongoing drought conditions.
THURSDAY: Record warmth possible... Again
FRIDAY: Cooling down, scattered showers
WEEKEND: Scattered showers, mainly south, and much cooler!
Get ready for the possibility of record heat, AGAIN, Thursday afternoon. We'll at least be flirting with the record-high of 82 degrees. This forecast comes with a few more clouds filtering in too. Soak it up!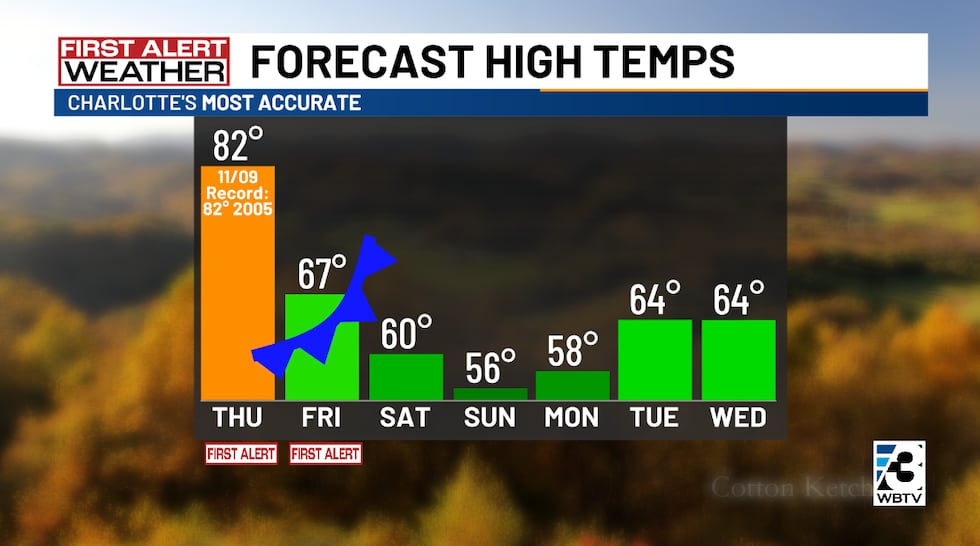 Now, we'll be dropping about 15 degrees as we head into the Friday. Hello cold front! Expect cloudy skies and rain chances too.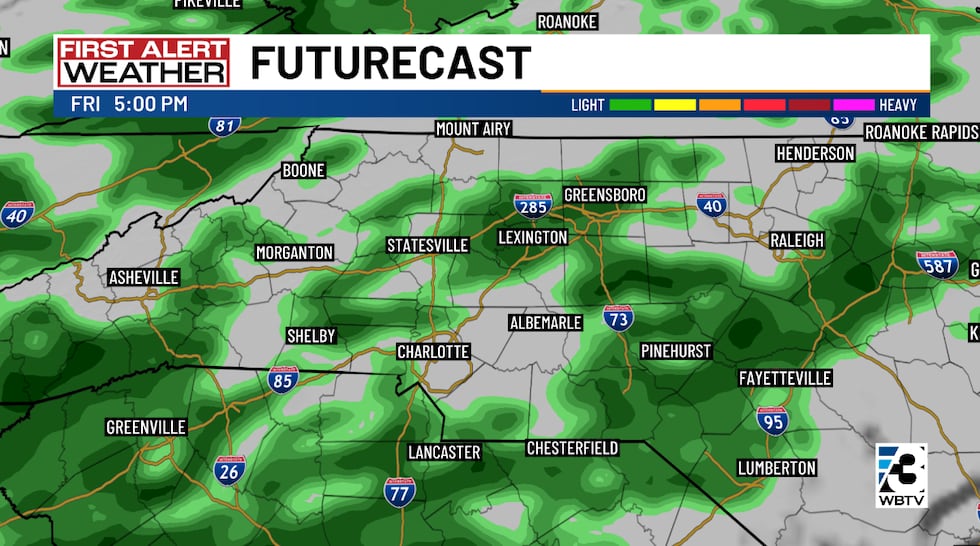 New Burn Bans have been issued for Western North Carolina (as far east as I-77) until further notice. I know we're expecting rain, but we're not expecting much. We're talking about a total of .10-.25″ to finish up the work week. To be honest, we could use about 3-5″.
Stay tuned for frequent forecast updates as we get closer!
Download the free WBTV Weather app on your mobile device, to receive weather alerts and get your latest WBTV weather forecast on the go. You can also get the latest weather forecast on Roku and Amazon Fire's WBTV app.
Have a good one!
- Meteorologist Lisa Villegas
Copyright 2023 WBTV. All rights reserved.