Novant Health recognized as the safest health care system in North Carolina by The Leapfrog Group
Novant Huntersville, Matthews, Mint Hill, Presbyterian, and Rowan earn A grade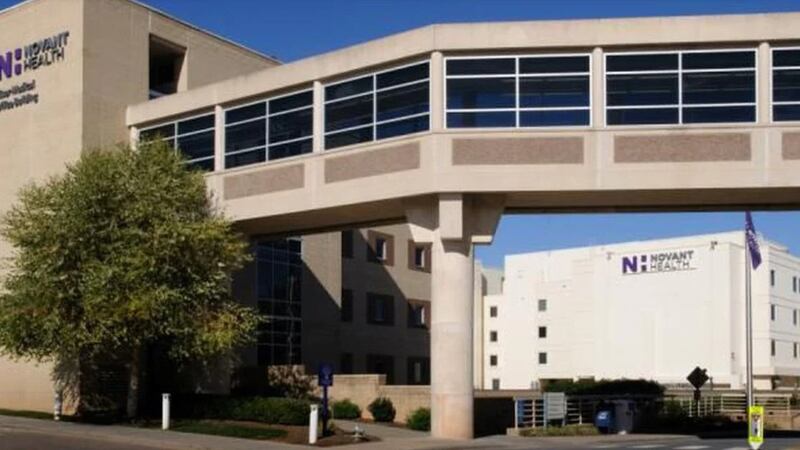 Published: Nov. 7, 2023 at 6:22 AM EST
CHARLOTTE, N.C. (WBTV) - Novant Health was recently recognized as the "safest healthcare system in North Carolina," according to a press release.
"As Novant Health continues to set the highest standards of safety and quality in the communities it serves, the health system announced today that it received 10 "A" Hospital Safety Grades, the most in North Carolina, for The Leapfrog Group's Fall 2023 scoring period," the press release said.
With a focus on safety, quality and patient experience, The Leapfrog Group, a national, industry-leading nonprofit, evaluates more than 30 national performance measures to assess hospital outcomes, assigning letter grades ranging from A to F to hospitals across the country.
Novant Health's hospitals with "A" grades outperform 70% of hospitals nationwide for safety and quality.
This scoring period marks five consecutive years where all eligible Novant Health hospitals have received A or B grades and nearly five years since the launch of the Novant Health Institute for Safety & Quality, which focuses on patient outcomes and safety, clinical excellence and infection prevention.
"Our continued recognition from The Leapfrog Group only happens with the work of many dedicated care teams and great clinicians. As a health system, we have a lot to celebrate," said Dr. David Priest, senior vice president, and chief safety and quality officer, Novant Health. "But this work is more than a letter grade – it's extremely personal to us and is embedded in our culture. Each day, we have the privilege of caring for people, often during the most vulnerable time in their lives, and the most important thing we can do is ensure our patients receive the safest care possible."
"Though The Leapfrog Group evaluates hospitals twice annually, Novant Health constantly monitors clinical outcomes data to help guide its safety and quality efforts," the release said. "The health system continues to improve its quality strategies with the use of real-time dashboards, a focus on continual education for team members and the implementation of new technologies."
Novant Health's Fall 2023 Leapfrog Group's Hospital Safety Grades are:
"A" letter grade
Novant Health Brunswick Medical Center

Novant Health Forsyth Medical Center

Novant Health Huntersville Medical Center

Novant Health Kernersville Medical Center

Novant Health Matthews Medical Center

Novant Health Medical Park Hospital

Novant Health Mint Hill Medical Center

Novant Health Presbyterian Medical Center

Novant Health Rowan Medical Center

Novant Health Thomasville Medical Center
"B" letter grade
Novant Health New Hanover Regional Medical Center
Copyright 2023 WBTV. All rights reserved.