Dorchester District Two schools honor K-9 Chester with yearbook feature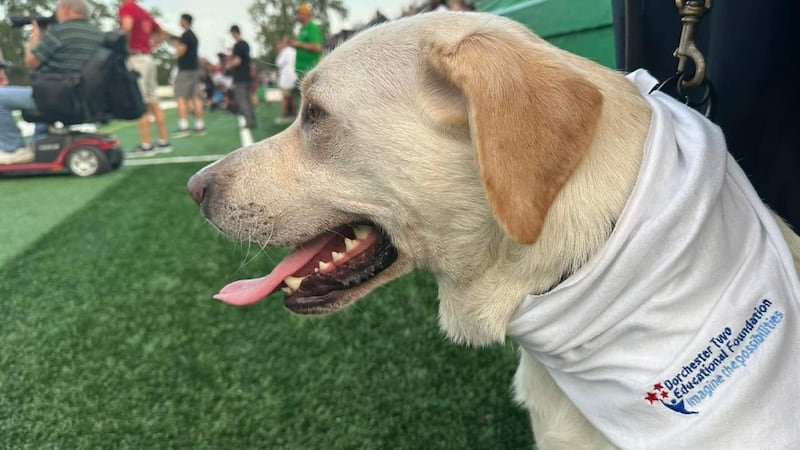 Published: Nov. 4, 2023 at 2:18 PM EDT
DORCHESTER COUNTY, S.C. (WCSC) - Dorchester District Two schools honored one special member of the Summerville Police Department.
Chester, the gun-detection K-9, was made an official member of the district after two schools, Summerville High School and Joseph R. Pye Elementary School, chose to feature him in their school yearbooks.
Chester was originally donated to the district in August by the Dorchester Two Educational Foundation after he achieved a perfect score during his training.
Now, the schools have fully embraced the K-9, and he got to participate in picture day.
Joseph R. Pye Elementary School officials said in a Facebook post that Chester "was such a good boy getting his yearbook picture taken!" They said they love when Chester visits, and that he and his handler, Summerville Police PFC Jason Gamba, are welcome any time.
Copyright 2023 WCSC. All rights reserved.