Weekend Outlook: Chilly starts, comfortable afternoons
Back to the upper 70s by next week!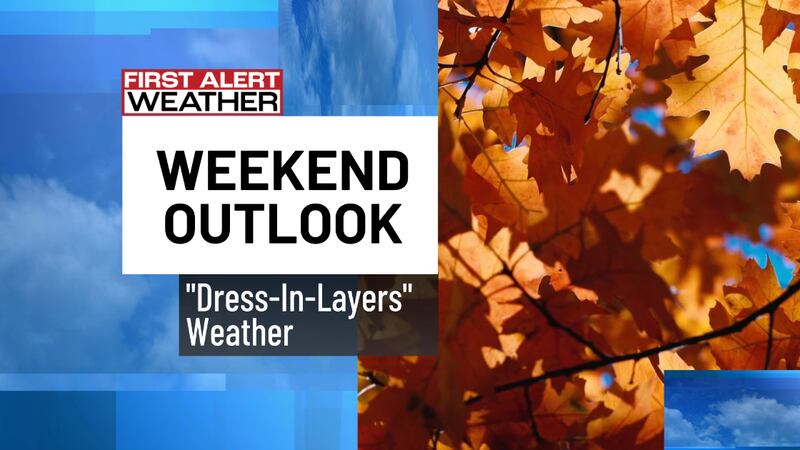 Published: Nov. 3, 2023 at 5:02 AM EDT
|
Updated: Nov. 3, 2023 at 10:17 PM EDT
CHARLOTTE, N.C. (WBTV) - Warmer temperatures are on the way, just have to get through a few more cold starts first.
Saturday: Cold start, low 70s by the afternoon
Sunday: Mostly sunny & dry
Next Week: Well above average, limited rain chances
Get ready for another chilly night ahead! Overnight lows will fall into the mid-lower 30s under clear skies.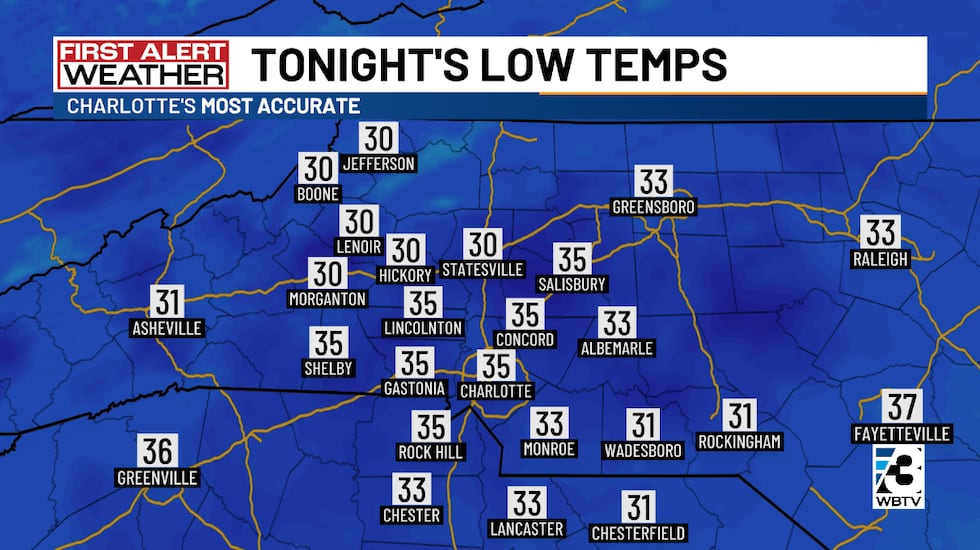 Temperatures this weekend will rise into the 70s and we'll officially be above normal. High pressure remains large and in charge! This will help with the warm-up and limited rain chances throughout the week.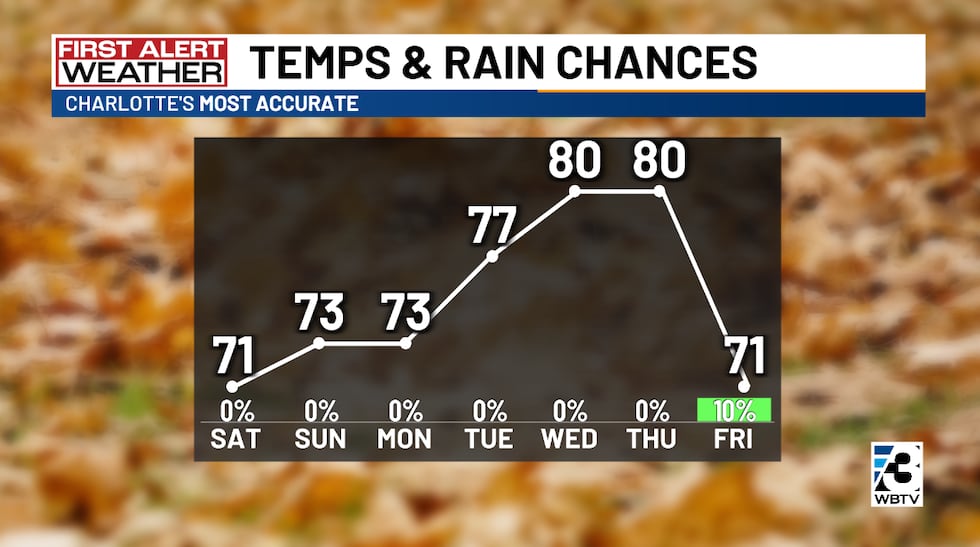 We'll be flirting with record breaking highs as we head into the middle of next week. Normal highs should be in the mid-60s, but we'll be 15 degrees above that!
A cold front will arrive shortly after that, and temperatures will return into the low 70s.
Download the free WBTV Weather app on your mobile device, to receive weather alerts and get your latest WBTV weather forecast on the go. You can also get the latest weather forecast on Roku and Amazon Fire's WBTV app.
Have a great weekend!
- Meteorologist Lisa Villegas
Copyright 2023 WBTV. All rights reserved.