Another sub-freezing start ahead
But we're back to the 70s by this weekend!
Published: Nov. 2, 2023 at 4:50 AM EDT
|
Updated: Nov. 2, 2023 at 10:10 PM EDT
CHARLOTTE, N.C. (WBTV) - High pressure keeping us dry and sunny into the weekend.
• Friday: Cold start, 60s by the afternoon hours
• Weekend: Sunny & pleasant
• Next Week: Temperatures at least 10 degrees above normal
Get ready for another night of freezing overnight lows! Air temperatures will fall below freezing for all locations early Friday morning.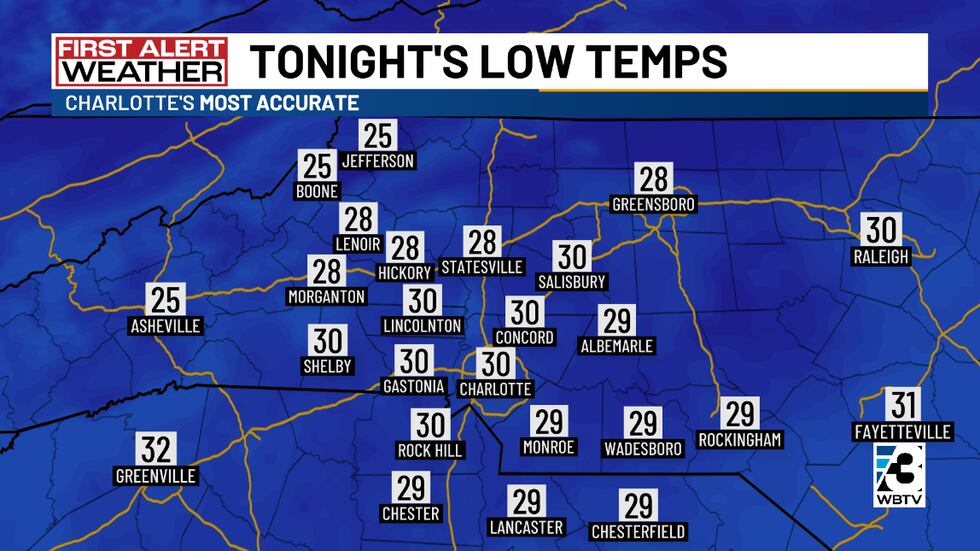 We'll being to get a taste of that "warm up" tomorrow afternoon, as temperatures rise into the 60s. The sun will be out, and surface high pressure will stick around through the week.
Temperatures will climb into the low 70s this weekend under sunny skies. They'll peak in the upper 70s by the middle of next week! High pressure remains in charge and we'll see little change in the 7-day forecast.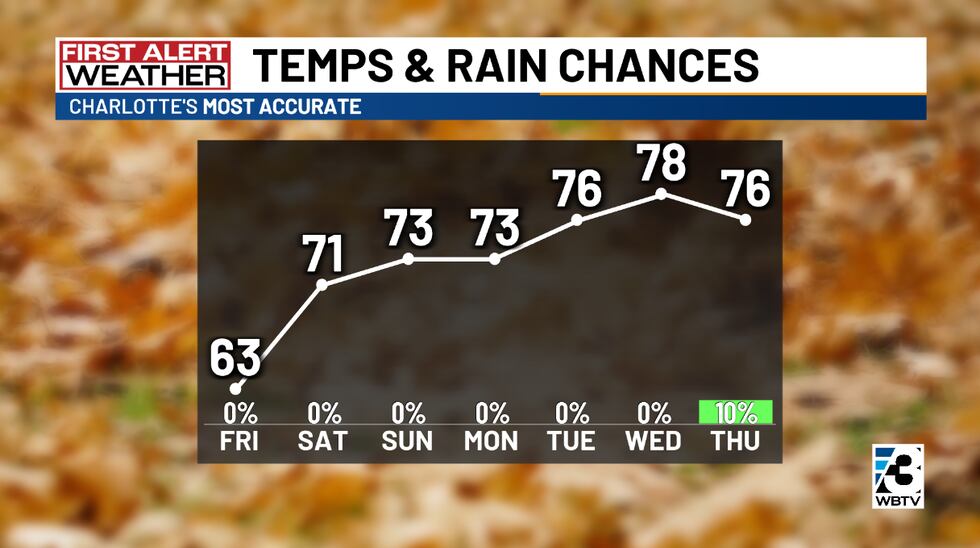 We'll be keeping a close eye on a new frontal system Thursday evening. We'll adjust the timing as we move forward in the week and see if the rain chances look good! The drought continues to remain an issue for our area so any accumulation will be helpful.
Download the free WBTV Weather app on your mobile device, to receive weather alerts and get your latest WBTV weather forecast on the go. You can also get the latest weather forecast on Roku and Amazon Fire's WBTV app.
Have a good one!
Meteorologist Lisa Villegas
Copyright 2023 WBTV. All rights reserved.