Iredell Co. man out on bond after multiple arrests for child sex crimes
Previously pleaded guilty to similar crimes but not on sex offender registry
Published: Oct. 31, 2023 at 5:15 PM EDT
MOORESVILLE, N.C. (WBTV) – An Iredell County man is facing multiple charges related to child sex abuse with a 10-year-old girl.
John Joy has been arrested twice in recent weeks, charged first with taking indecent liberties with children and, later, with sexual exploitation of a minor.
Joy was released on bond after each arrest.
The investigation started after Kelly Brown's niece told her she was sexually abused by Joy.
"She told me that the abuse started when she was approximately seven years old," Brown recalled. "And that it continued up until August of this year when she came to live with us."
She said it took time to gain her niece's full trust but once she did, the details she learned paralyzed her.
"This was a grooming situation, of a child who had no idea what sex was," Brown said.
She said she started piecing together Facebook messages, photos and audio recordings that led her to Joy, the father of one of her niece's classmates. In his voice messages to the 10-year-old girl, the man repeatedly used the guise of a "playdate" to invite her over to his house.
"A 10-year-old shouldn't know. She shouldn't have been exposed to this," Brown emphasized.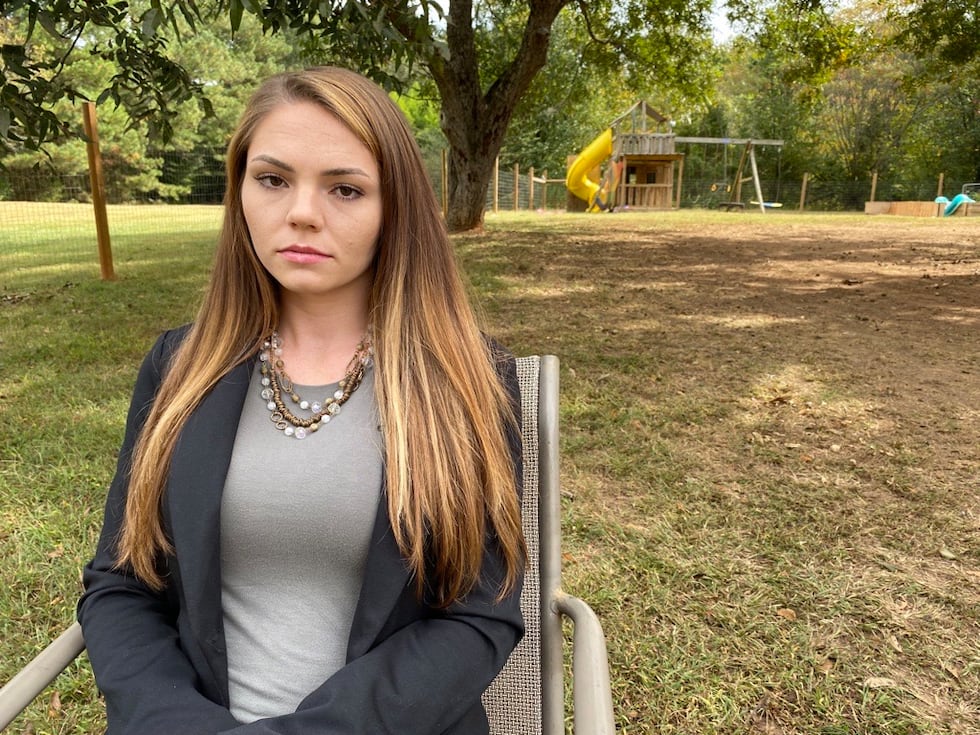 Brown called the sheriff's office and reported what her niece told her. Investigators sent the girl for a forensic interview at the Dove House Child Advocacy Center.
Two days later, Joy was arrested for two counts of felony indecent liberties with a minor. Hours after he was arrested, he got out of jail on a $100,000 bond.
On Oct. 23, he was arrested a second time after an Iredell County Sheriff's Office search warrant uncovered more evidence from Joy's electronic devices that brought forth three counts of felony exploitation of a minor, but he got out of jail again on a $100,000 bond.
Records show this is not the first time Joy has faced charges of child sex abuse.
Court records show he had another victim in 2011 and 2018 in a case that ended with him taking plea deals. Joy made a first appearance in court on the new charges on Oct. 27.
He denied any wrongdoing in response to questions from WBTV after court.
"There ain't no young girls said they victims of me cuz I ain't ever done anything," Joy said.
When asked if he ever has children over to his home for playdates he responded, "No, nobody's allowed in my house. It's not my house."
Brown, whose niece's allegations are at the center of the current charges, wants to know how Joy was able to be around young children after his previous guilty plea.
"How do you allow this to continue to happen?" she asked. "In 2011, he could've been put behind bars and yet here we are in 2023 and he is still abusing children."
Brown did not feel the law was protecting other children, so she reached out to nearby churches and her niece's former school. She received a message from the principal at her niece's old school saying Joy would be banned from campus.
While they wait for his day in court, Kelly's family hopes other places where children gather will follow suit.
"I hope that something changes. I hope the public is aware of what he's done, and that it puts pressure on our lawmakers, our DA, the Sheriff's Office, the investigators to really put forth charges on this man and put him away for good."
Brown and her family are pushing for the full passage of "Jessica's Law." It is a law that would prevent sexual offenders from being able to accept plea deals. It was named after 9-year-old Jessica Lunsford, a Gastiona native who moved to Florida. She was raped and murdered by convicted sex offender John Couey.
Advocates have been trying to pass the law in North Carolina for years, beginning in 2005. The N.C. General Assembly passed a version of the law in 2016 that did not include all of the provisions.
Brown wants new legislation that would raise the minimum prison time for child sex offenders to 25 years with no plea bargains.
Copyright 2023 WBTV. All rights reserved.