Much colder temps arrive for Halloween after last day in the 80s
Highs will drop into the 50s tomorrow.
Published: Oct. 30, 2023 at 5:21 AM EDT
|
Updated: Oct. 30, 2023 at 10:17 PM EDT
CHARLOTTE, N.C. (WBTV) - Even colder temperatures arrive for the morning hours mid-week!
Halloween: Gradually getting cooler, shower chance ending by evening hours
Rest of Week: Near-freezing starts, 50s for afternoon highs
Weekend: Warming back into the 70s
A strong cold front continues to track Eastward as this hour impacting most of the country. Temperatures are about to plummet, and Freeze Watches have been issued for our area. This is why the weather team has issued a First Alert and First Alert Weather day(s) in your forecast.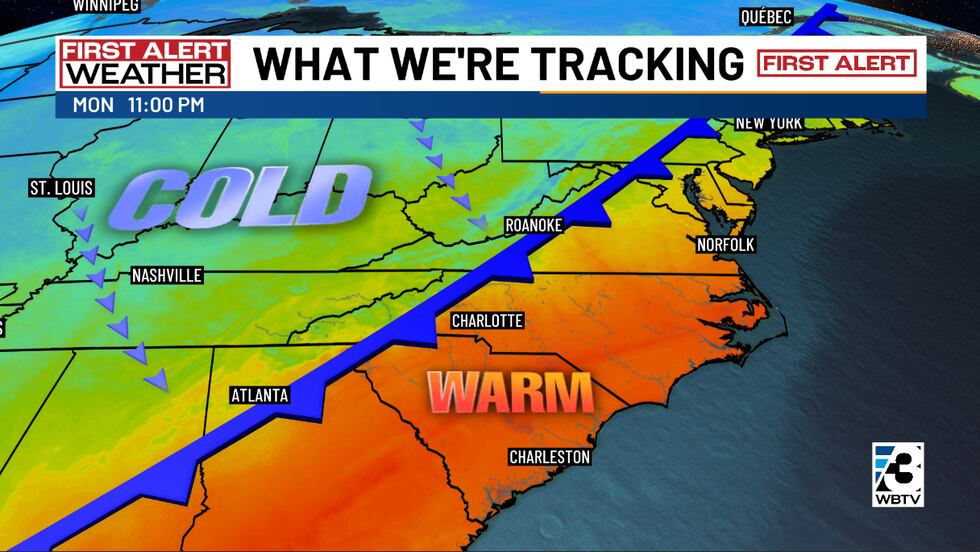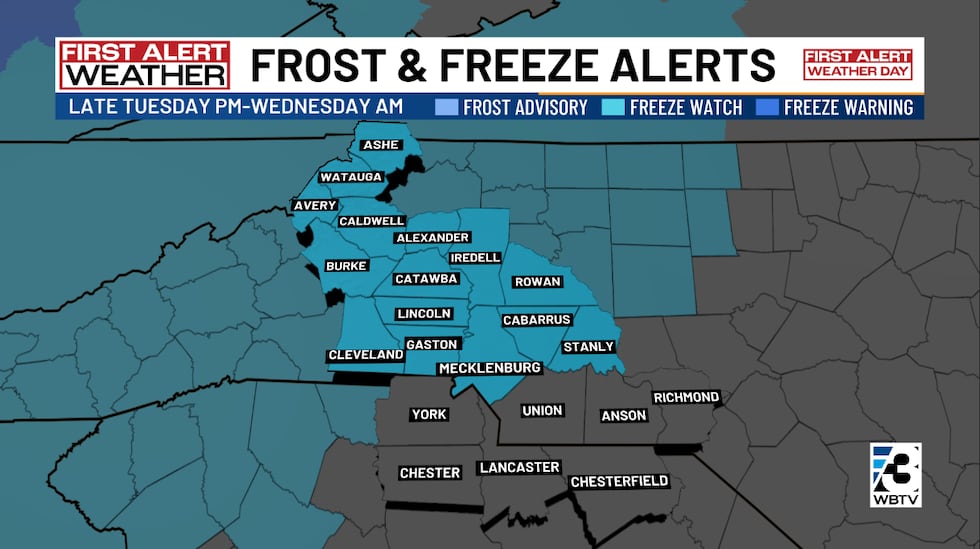 The shock will hit hard tomorrow as temperatures drop into the 50s throughout the day! Spotty showers are expeced through the morning and early afternoon hours as well. The good news is most of the showers will clear just in time for Trick-or-treating - but it'll be chilly!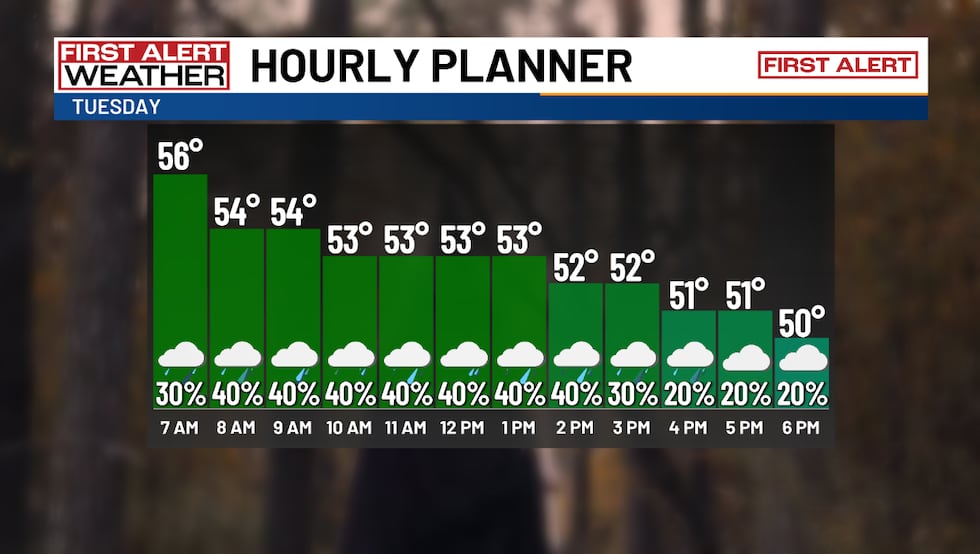 As the rain chances clear, we'll be left with the wind speeds. This will make it feel MUCH colder than it actually is. Feel like temperatures will drop into the 20s for most locations across the Charlotte Metro by Wednesday morning. Bundle up!
The wind speeds will begin to relax by Wednesday night/Thursday morning allowing for the coldest night of the season! Temperatures will fall below freezing for all locations under clear skies.
We'll begin to "warm-up" by the weekend as the 70s make a comeback with dry and sunny skies.
Download the free WBTV Weather app on your mobile device, to receive weather alerts and get your latest WBTV weather forecast on the go. You can also get the latest weather forecast on Roku and Amazon Fire's WBTV app.
Have a good one!
- Meteorologist Lisa Villegas
Copyright 2023 WBTV. All rights reserved.