Near-record warmth for the weekend
On Saturday and Sunday, temperatures will likely reach the mid-80s.
Published: Oct. 27, 2023 at 4:58 AM EDT
|
Updated: Oct. 27, 2023 at 5:03 PM EDT
CHARLOTTE, N.C. (WBTV) - First Alert: Big changes ahead by Halloween!
Weekend: Record-territory with highs in the low to mid 80s!
Halloween: Getting cooler, few passing showers
Start of November: Cold! First freeze of the season possible
Our weekend will start off in the mid to upper 50s in most locations before quickly ramping into the mid 80s by the afternoon hours! This will leave us with warm conditions for any evening plans as well, Saturday.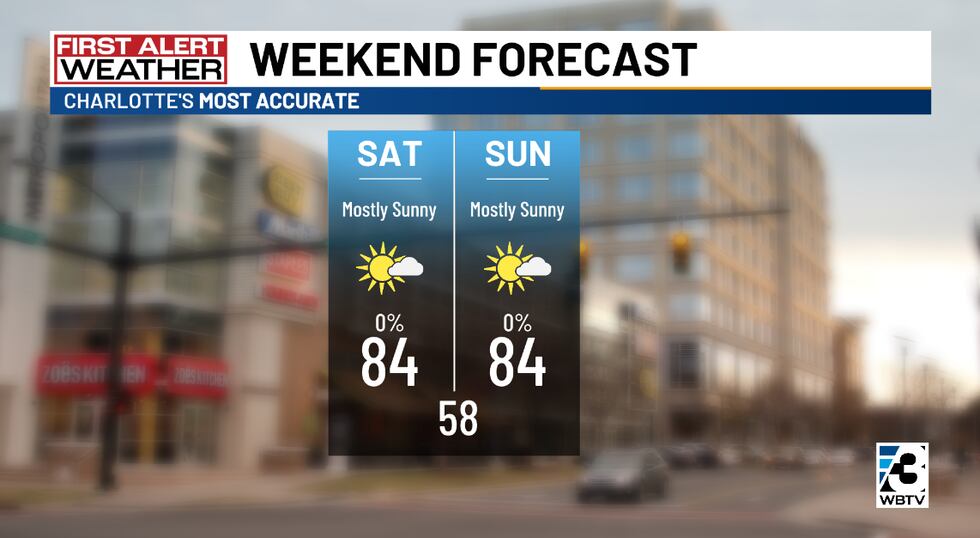 Our ridge of high pressure will continue our record-territory warmth through the rest of the weekend and into the start of next week! Morning lows near 60-degrees and afternoon highs near 85-degrees last through Monday.
First Alert: Our next cold front arrives on Tuesday, which could mean passing showers for Halloween plans, and certainly much colder temperatures.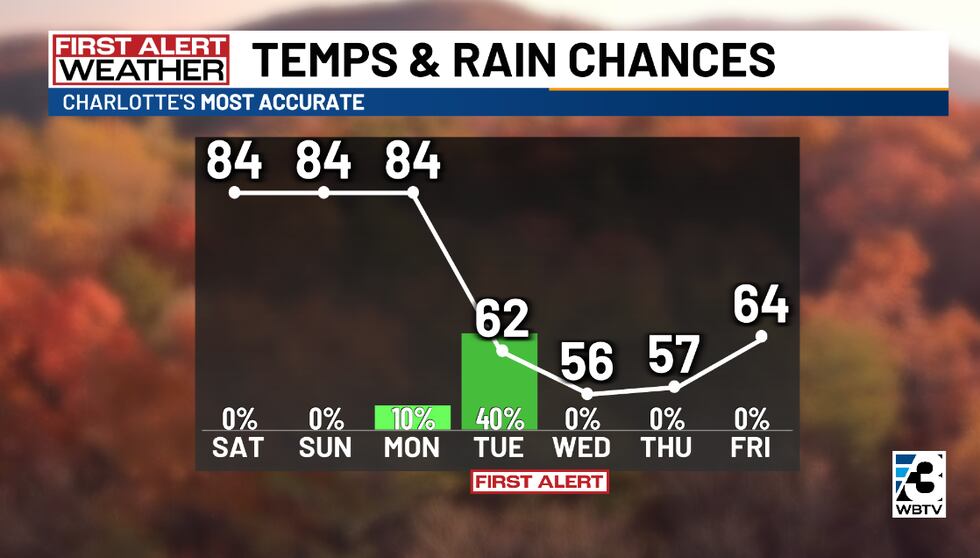 Get ready for highs in the 50s and morning lows in the 30s for many of us as we kick off the first couple of days of November!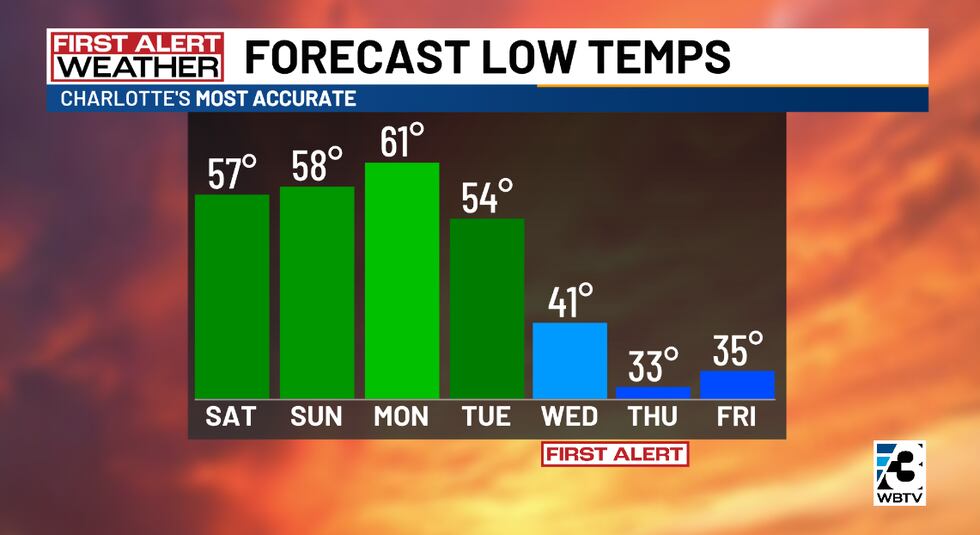 Download the free WBTV Weather app on your mobile device, to receive weather alerts and get your latest WBTV weather forecast on the go. You can also get the latest weather forecast on Roku and Amazon Fire's WBTV app.
Have a wonderful weekend!
Meteorologist Rachel Coulter
Copyright 2023 WBTV. All rights reserved.