Local Church Holds Kick Back Conversation to Help Local Teens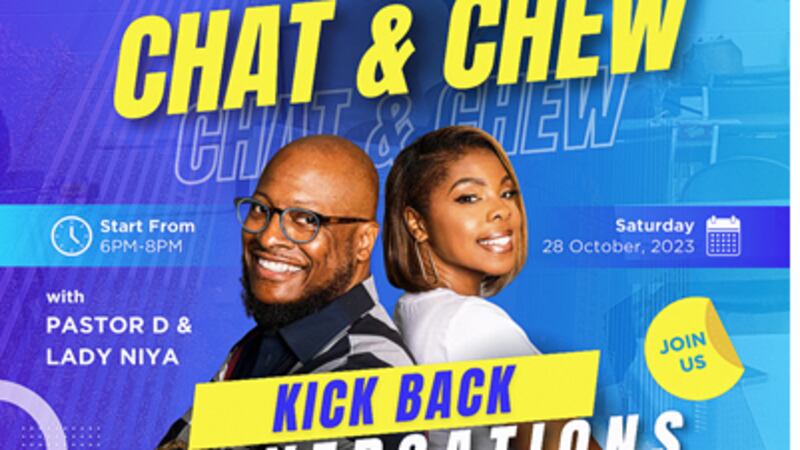 Published: Oct. 27, 2023 at 7:52 PM EDT
CHARLOTTE, NC (WBTV) – Millenium Temple Baptist Church is holding a Kick Back Conversation on Saturday, October 28th. It will be a time when young people can be free to talk about whatever is on their minds. Pastor Demond Miller says current events are driving this conversation.
"We've been seeing on the news so many of our young people going missing," Millenium Temple Baptist Church Pastor Demond Miller said. "So many of our young people getting into so much trouble in school - in the neighborhood. It's even in the neighborhood that we are surrounded by. And I wanted to come up with a way what we can do to bridge the gap between our young people."
The Pastor says there will be no phones allowed and no parents can enter the room during this conversation. Miller and his wife will even sign a non-disclosure agreement to prove to the young people who show up that their parents will not know what was discussed. Miller believes this will also the young people to be transparent.
"Really get out of their system what's going on in their family," Miller said. "What's going on in their life - What's going on in their school…I want to understand where they are - how we as the church can be involved in their lives more - but most of all to converse about what they have going on."
Dre Bryant is a high school senior. He says he will be present at the Kick Back Conversation and will bring a friend. He believes a simple talk can make a difference.
"To come and talk," Student Dre Bryant said. "And connect without having to worry about their parents and stuff like that - cause a lot of young people really can't talk to their parents. They don't have a lot of people to talk to…Who knows - there could be someone on the streets who is really trying and needs that one opportunity, and this could be it."
Pastor Miller says he will plan more Kick Back Conversations.
"This will not be a one-and-done," he said. "This is open to the community. We are going to try to do this at least twice a quarter to make sure we keep engaging with our young people."
Miller says the next Kick Back Conversation will be for the parents.
Copyright 2023 WBTV. All rights reserved.