Syphilis Tsunami: Fired health department employee warns of outbreak
Two former employees claim state, county health leaders failed to respond to spike in cases
Published: Oct. 26, 2023 at 6:58 PM EDT
CHARLOTTE, N.C. (WBTV) - A former Mecklenburg County Health Department employee says Charlotte is experiencing a tsunami of syphilis cases. It's the second whistleblower to tell WBTV that failures at the state and local level to control the outbreak are putting people in danger.
Emanuel Stanley worked at the county supervising disease intervention specialists. In 2021, he says he was concerned by the 500 percent increase in syphilis cases among women in North Carolina.
"We got a problem here in Mecklenburg County and it's called a syphilis tsunami," Stanley said.
Stanley told WBTV health leaders at the county and North Carolina Department of Health and Human Services were made aware of the issue but took little action.
"(I) informed our upper leadership in the health department and they just blew it off," Stanley said. "I had a report every month that I had to do called a monthly preventive health report...and they just blew over those reports."
"They failed, they didn't give us any support, they just allowed us to drown in that syphilis tsunami," Stanley said.
In July, Stanley's former boss, Kristi McCray, also told WBTV that warnings to county health leaders went unheeded.
"I felt totally handicapped, I felt abandoned, I felt like there was no one that was going to support me," McCray told WBTV. "I kept saying women are going to start getting it, babies are going to start getting it and this is what we're seeing now."
McCray and Stanley say the county health department was abandoned by the North Carolina Department of Health and Human Services. Staffing for disease intervention specialists, who interview syphilis patients and track down their partners, was cut at the state level, meaning cases started piling up.
"When surveillance, which is the nuts and bolts, gets log jammed, it creates a backlog of what we call delayed investigations," Stanley said.
"And does that put people in danger?" WBTV Investigative Reporter David Hodges asked.
"Extreme danger," Stanley said.
In July, NCDHHS wrote an email to WBTV claiming their data "do not show delays" in outreach to people newly diagnosed with syphilis or HIV.
WBTV obtained the data through a public records request and found a different story, specififcally for the Charlotte region, which includes Mecklenburg, Gaston, Cabarrus, Union and Anson counties.
In 2022, every region outside of Charlotte made contact with more than 95 percent of the people who had a confirmed or likely early syphilis case assigned to DIS.
In the Charlotte region, the contact rate was only 75 percent.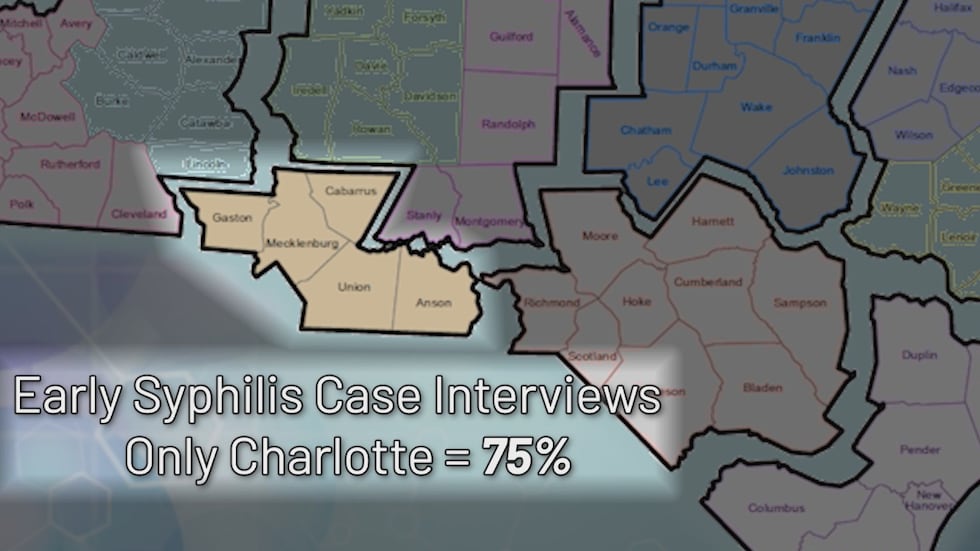 Those interviews not only result in getting people treatment but help identify partners who were exposed and stop the spread. The Charlotte region reported drastically fewer partner contacts than other regions like Greensboro and Raleigh.
"As we're speaking right now, somebody's being infected," Stanley claimed.
A spokesperson for NCDHHS didn't directly answer WBTV's questions but wrote "there are both undiagnosed cases as well as underreported cases on syphilis in all regions of the State" and "there are many reasons why someone may not be reached for an interview."
The spokesperson noted the state does not have any DIS employees working in Mecklenburg County. In the four other counties in the Charlottre region they claimed "there is no backlog of cases" and "questions about Mecklenburg County are better addressed by Mecklenburg County Health Department management."
A spokesperson for Mecklenburg County wrote the county is the only one in the region "that directly employes disease intervention specialists" and claimed after pandemic "non-compliance and non-response (for interviews) grew as a challenge for DIS in our region and across the country."
However, records provided by NCDHHS reveal the Charlotte region failing to hit virtually every surveillance metric. While other regions also saw an increase in syphilis, the number patients interviews and partners identified remained mostly consistent.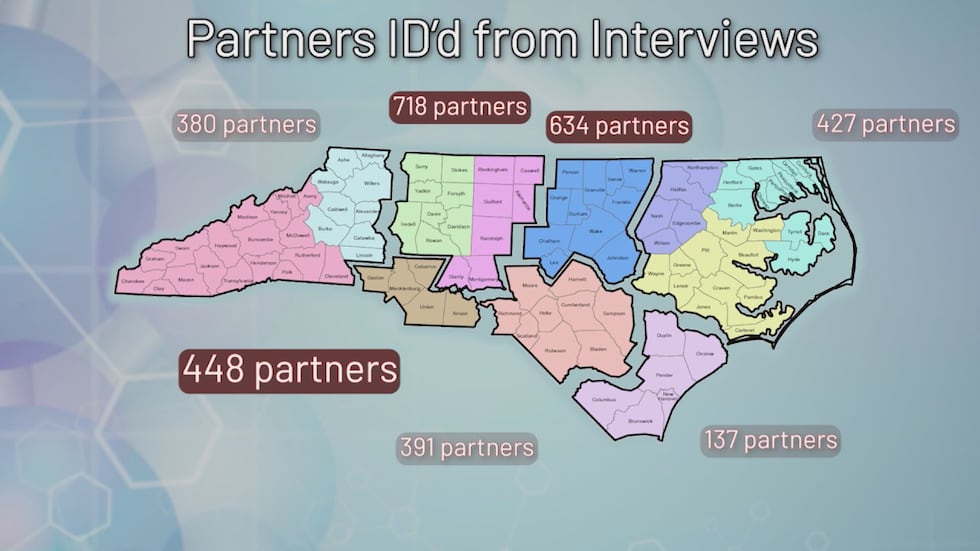 CLICK HERE TO REVIEW NORTH CAROLINA DATA ON SYPHILIS AND HIV CASES
Stanley and McCray say that's because Mecklenburg County previously relied on NCDHHS for part of the DIS workload before the state pulled that support from the county.
They say they tried waning county health leaders about the problem. McCray retired in February and Stanley was officially fired in January.
"It was about being a whistleblower for me," Stanley said.
HR investigation a "disaster"
According to Stanley's personnel records, which WBTV obtained through a public records request, his termination from the county had nothing to do with his warnings about the syphilis outbreak. The reasons listed in his dismissal letter include disorderly conduct and workplace violence.
Stanley claims the accusations were manufactured after he started warning his supervisors about another safety issue in the office.
WBTV obtained a recoding of Stanley's termination appeals hearing. Mecklenburg Health Director Raynard Washington argued the case for why Stanley should be fired. Washington didn't present evidence of any violence but instead focused on an incident in which Stanley was accused of screaming at a human resources employee.
"The reason why we're here ultimately is because of your actions, specifically the yelling, the cursing that's been described, that's been heard by multiple employees," Washington said during the hearing.
Stanley says it was an "emotional outburst" after an employee who was recently arrested and charged with four felony sex crimes returned to the office.
Over a several week period in October 2022, former county employee Kenneth Smart went from working as a disease intervention specialist under Stanley, to facing four felonies including incest and sexual servitude of a child victim. Smart pleaded not guilty and the case is ongoing.
Smart was arrested on October 27th. On October 17th, records show Stanley and McCray tried warning their bosses about smart after another employee alerted Stanley that Smart was talking about being investigated by police and social services for sex crimes.
Records and testimony for the hearing confirm no action was taken in response to Stanley's concern.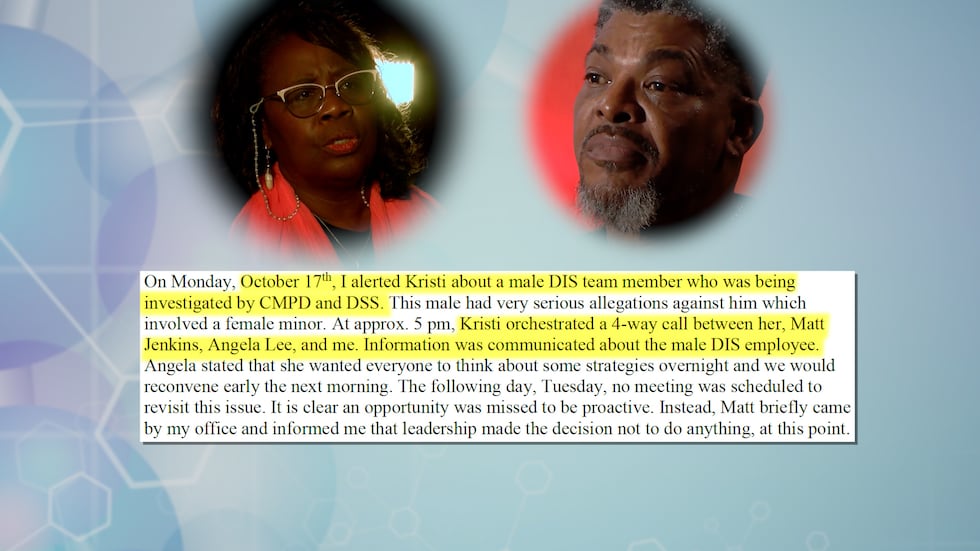 During the appeals hearing, Washington said trying to verify any CMPD investigation into Smart was impossible. He said that a CMPD detective called him the day Smart was arrested and told him police could not disclose anything about the investigation prior to Smart's arrest.
"Both of those investigations were absolutely confidential," Washington claimed. "It's against the law for them to tell me anything about an ongoing investigation until they have either disposed it or press charges."
North Carolina law doesn't prevent law enforcement from sharing details of a criminal investigation nor does it stop county leaders from asking police about one.
A spokesperson for CMPD wrote "of course anyone can reach out and ask a question but what we tell them investigatively is discretionary."
Smart was never fired from his position. While he was in jail, the county's human resources department sent Smart a job abandonment letter forcing him into "voluntary resignation" after he never responded to emails and voicemails asking why he didn't show up to work.
The Mecklenburg HR Department is directly across the street from the county jail.
The plan to force Smart's resignation was sent in an email to Washington, Assistant Health Director Angela Lee and STD Division Director Matt Jenkins.
After Stanley tried warning county leaders about Smart, Washington says he asked HR to look into the potentially "dishonest" reasons Stanley gave for missing a staff meeting on November 2nd. HR then scheduled a meeting with Stanley on November 9th. Earlier that morning, Smart returned to work after bonding out of jail, unaware he had voluntarily resigned from his job.
Stanley said he tried to prevent Smart from entering the building and was frustrated about the situation.
"My understanding after the fact was that the employee did not have their cell phone in their possession. They also did not receive any of our other email communication," Washington said.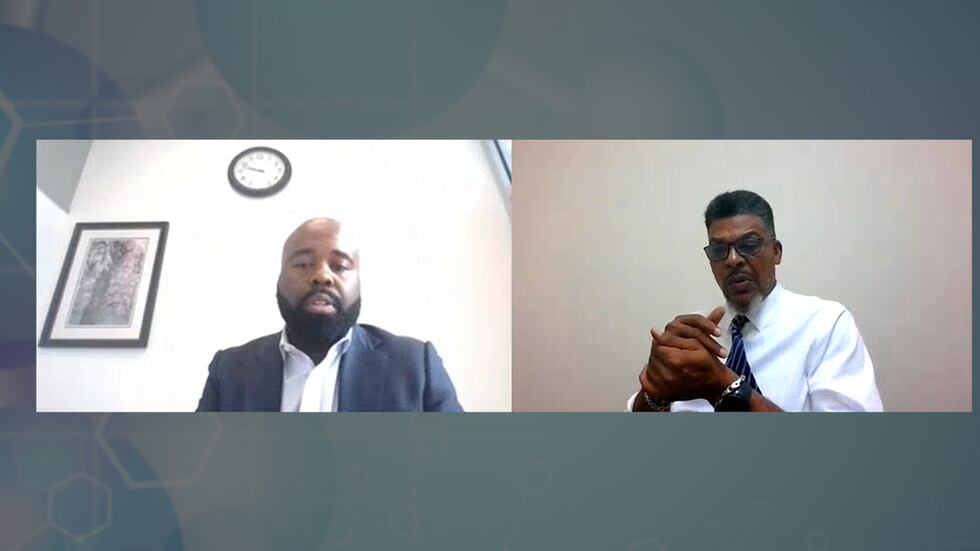 During Stanley's appeals hearing, witnesses said Stanley walked out of his HR meeting and claimed he was not in the right "headspace" following his confrontation with Smart. HR employee Chris Weaver is seen on-camera following Stanley into a secure area of the office.
"A few seconds later I started to hear yelling. It was extremely loud," a county employee said during Stanley's hearing.
"It was just an emotional outburst because someone was coming after me that shouldn't have been coming after me," Stanley said.
Stanley told WBTV he believes his firing was motivated county leaders' failures to respond to multiple attempts from him to blow the whistle on a surge in STD cases and an employee under criminal investigation.
"I alerted, me and Kristi alerted our county management about the problem," Stanley said. "We tried our best to fix it, as much as we could between the two of us without any of their support, but they were steadily hell bent on getting rid of us."
A Mecklenburg County spokesperson did not answer any of WBTV's questions about the personnel situations involving Stanley and Smart.
Mecklenburg County spokesperson responds to claims on failure to track syphilis cases
It is important to note that case interviews are completed if and when a client is successfully contacted and cooperates with the interview. During the height of the COVID-19 pandemic and following, non-compliance and non-response grew as a challenge for DIS in our region and across the country; and with shifting patterns in sexual behaviors, tracing partners is increasingly difficult for individuals and public health agencies.
Mecklenburg County Public Health continues to work towards our mission of protecting and promoting the public's health. In this calendar year alone, Mecklenburg County Public Health has initiated investigations for all syphilis cases assigned to DIS, successfully interviewed more than 480 residents with syphilis diagnoses, completed more than 9,200 syphilis tests and treated more than 300 early/late syphilis cases. Our teams remain committed to deploying best public health practices to turn the tide on the national syphilis resurgence impacting our community.
NCDHHS spokesperson responds to claims of failure to track syphilis cases
North Carolina, like rest of the nation (Workforce Brief_web (apha.org)), has been experiencing significant shortages in the public health and healthcare workforce. Unfortunately, but not unexpectedly, the critical staff responsible for providing partner services to individuals diagnosed or exposed to HIV and syphilis, are not immune to these recruitment and retention issues.
NCDHHS was able to use federal funds, DIS Workforce Development Funding, to increase support for DIS staff - including raising salaries and increasing staff levels in all regions. Although the Governor's 2023 budget included a request for funding to support critical disease prevention activities, which would include the DIS, that funding was not included in the final approved budget. What was included was a 4% pay increase for all staff and a small pot of additional funding to target our hardest to recruit/retain positions - both of which will help, but not completely resolve, our DIS challenges.
DIS work is also very challenging and time-consuming. That's because it is heavily reliant on being able to locate the affected or impacted individuals and quickly building trust and rapport.
An ongoing commitment and investment in public health at the local and state level is needed to ensure healthier communities.
Copyright 2023 WBTV. All rights reserved.