Autism allies: Be on the lookout for blue pumpkin candy buckets this Halloween
Trick-or-treaters carrying a blue pumpkin candy bucket likely have autism and could benefit from a sensory-safe trick-or-treat experience.
Published: Oct. 26, 2023 at 5:07 PM EDT
CHARLOTTE, N.C. (WBTV) - Autism allies promote a 'sensory-safe' Halloween, asking all to be on the lookout for trick-or-treaters with blue pumpkin candy buckets and tone down their lights and music when they see a blue pumpkin headed their way this Halloween.
"Halloween can be really overwhelming for kiddos on the spectrum just because [of] sensory overload," BlueSprig Clinical Director & Board Certified Behavior Analyst Jolea Blackwelder explained.
She and her team work with families and kids with autism every day, providing one-on-one therapy. But she said the need for a 'sensory-safe' Halloween is not just for kids with autism. The elaborate Halloween decorations can also be overwhelming for people with ADHD and PTSD.
"It could be too loud...flashing lights can trigger them. Especially, like, costumes and, like, sensory needs like wearing the costumes could bother them. So Halloween can be very difficult, but it also can be really fun," Jolea said. "[The blue pumpkin is] kind of like the visual cue. So that way, people at the door know that you know, 'Hey, this kiddo might not say "thank you" or they might not say "trick or treat." But there's so really happy to be there.'"
Her 4-year-old nephew Bentley lives with autism and has not always had the most positive experience with Halloween.
"There's some houses we would have to skip because they're just so scary, but then all the other kids want to go to, so he kind of feels left out," explained Bentley's dad, Lee Blackwelder. "But, we kind of just tell them, you know, we understand it's fun, and I'll go up there for him and get the candy."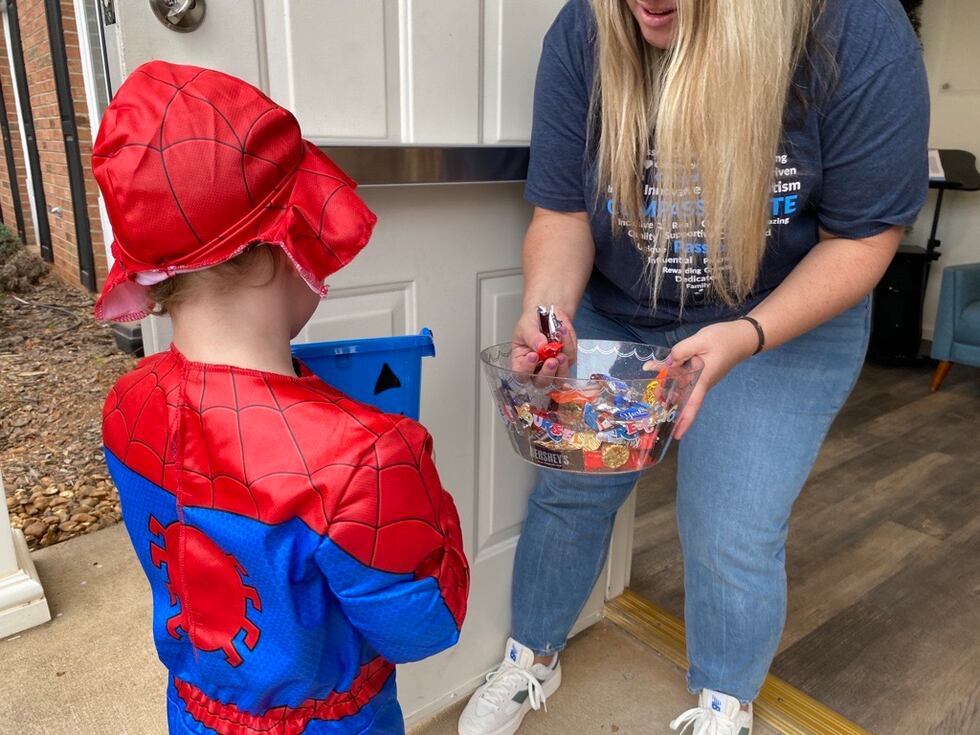 "I'm really hopeful that more people will just like be aware of kiddos with special needs and like sensory needs. Just for that inclusivity because I think everybody deserves to have like a good Halloween," Jolea said.
She recommends neighborhoods and homeowner associations offer a 'sensory-safe hour' or designated 'sensory-safe houses' to help more kids enjoy the holiday.
Jolea said neighborhoods could offer a 'sensory-safe hour' "right at dusk so it's still light outside; so there's not as many noises. Maybe don't play, like, the loud music during that hour. There's not as many like flashing lights or maybe scary costumes. And that way they can kind of go trick or treating in their own way. So they still get the experience but it's not going to overload them with their sensory needs."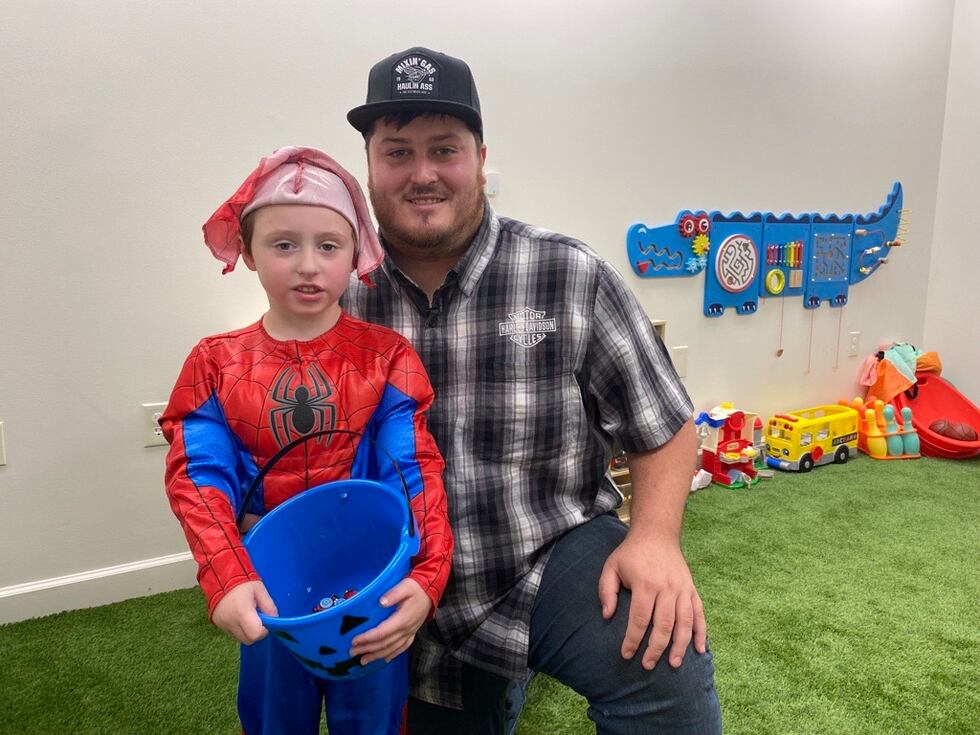 Lee said something so simple can make a huge difference for families like theirs.
"They're just as normal as all the other kids, but they just need little things that are different from what other kids would have," said Lee. "Really, if we just had our own time to just take them before all that stuff happens, that would be awesome."
Copyright 2023 WBTV. All rights reserved.