First Alert: Temperatures drop over 20 degrees by the end of the 7-day forecast
Temperatures will reach the 80s by tomorrow and this weekend... 50s by next week!
Published: Oct. 25, 2023 at 5:12 AM EDT
|
Updated: Oct. 25, 2023 at 10:51 PM EDT
CHARLOTTE, N.C. (WBTV) - Tracking our next cold front, just in time for Halloween plans.
Weekend: Near-record warmth, staying dry and mostly sunny
Halloween: Cool down begins as a front tracks East
Middle of next week: Below normal temperatures, spotty showers possible
Temperatures will continue to climb into the 80s tomorrow and stick around through the weekend! High pressure remains in place allowing for the warm-up and dry conditions. Near-record breaking heat will be possible too.
You won't want to get too comfortable because a big cool down arrives by next week! We're talking about highs returning into the 50s.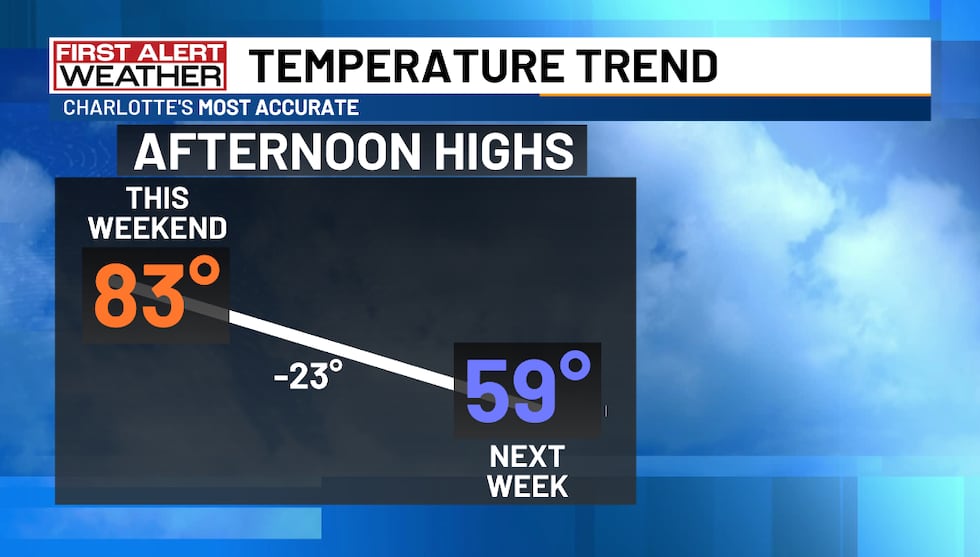 We haven't had highs in the 50s since April 26th of this year! Plus, that'll be over a 20 degree temperature drop from what is expected this weekend. Yikes!
As the changes arrive, we'll be keeping a close eye on Halloween.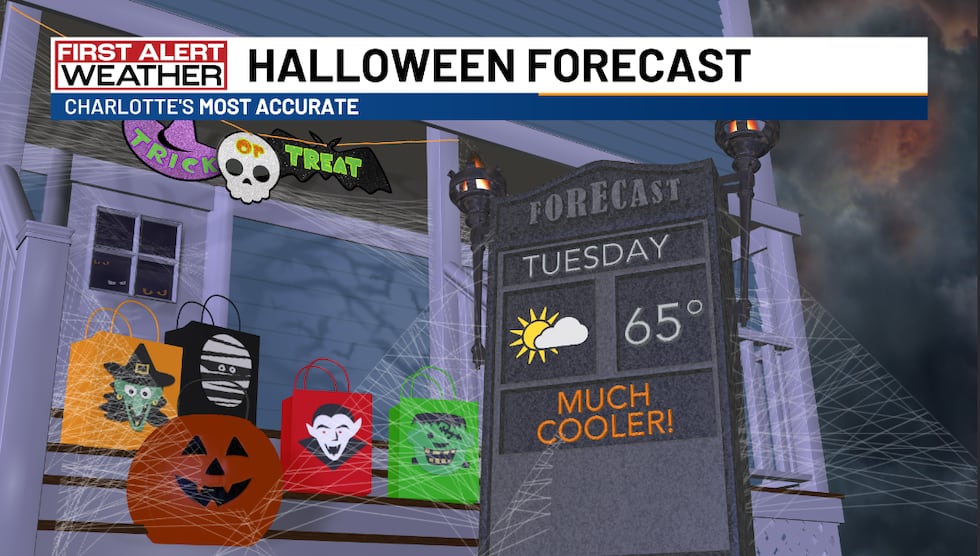 A cold front will slide across our region early next week aiding in the cooler weather for the holiday. We'll be watching for the possibility of showers - but it's not looking good.
Download the free WBTV Weather app on your mobile device, to receive weather alerts and get your latest WBTV weather forecast on the go. You can also get the latest weather forecast on Roku and Amazon Fire's WBTV app.
Have a good one!
- Meteorologist Lisa Villegas
Copyright 2023 WBTV. All rights reserved.