Murder suspect out on bond for attempted murder denied bond on new charge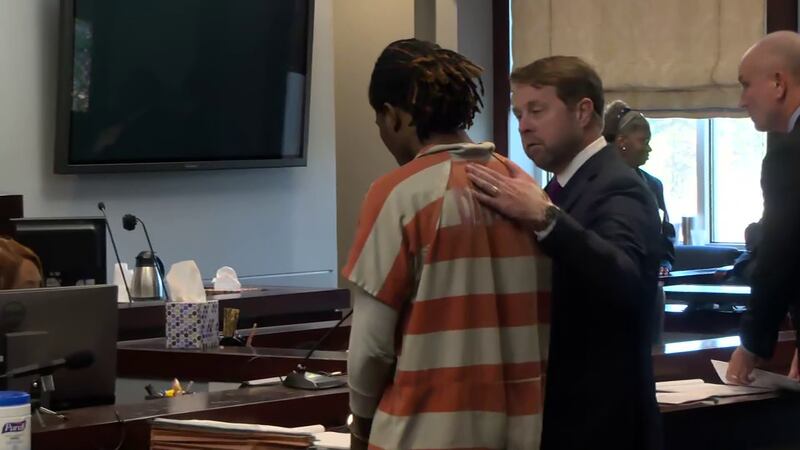 Published: Oct. 25, 2023 at 1:12 PM EDT
ST. GEORGE, S.C. (WCSC) - A man charged with murder while out on bond for attempted murder will stay behind bars until his case is heard.
A Dorchester County Judge on Tuesday said he could not see a situation where Savion Scott "would not pose a danger to the community."
Scott was arrested June 22 and charged with murder in connection with a deadly shooting in Dorchester County.
The victim, 21-year-old Thomas Anthony Carter, was taken to the hospital where he later died from his injuries.
At the time of the shooting, Scott was out on bond for one count of attempted murder and five counts of assault and battery of a high and aggravated nature.
State prosecutors said those charges came with Scott fired into a crowd on King Street in downtown Charleston while attempting to kill his "personal rival" on Sept. 4, 2022.
In January, Scott's bonds were consolidated in a Charleston County court down to a $100,000 surety bond and he was placed on electronic monitoring by the Charleston Police Department.
The First Circuit Solicitor's Office said the monitoring "did little to curb [Scott's] behavior."
Prosecutors said Scott told police he worked at a food truck owned by his girlfriend's mother and had to go out and make deliveries. He was required to notify police when he left for work-related reasons.
It was on one of those trips, that prosecutors said Scott killed Carter. Scott notified police that he was going to Dorchester Manor on Jan. 16, 2023, for his job, prosecutors said.
Dorchester County deputies responded to Dorchester Manor at 4:13 p.m. that same day and found Carter shot in the driveway.
GPS coordinates were able to place Scott at the scene during the time of the shooting and he was arrested in June.
Scott's attorney, Peter McCoy, said his client had been attending hours of anger management and behavioral classes.
"We feel for the victim's family. We understand this is a tough situation," McCoy said. "We understand it's not easy for them to come to court and say what they did here today and certainly judge we take that extremely seriously, we would ask the opportunity to have the court consider upon and again, we've got a revocation issue that's already prompted by the new bond statute in Charleston."
McCoy noted that even with a bond, the revocation of bonds in Charleston would make it hard for Scott to get out of jail.
Scott is eligible for a new bond hearing in six months.
Copyright 2023 WCSC. All rights reserved.