Gorgeous week of weather ahead
Temperatures will gradually warm through the week and into the upcoming weekend
Published: Oct. 23, 2023 at 5:23 AM EDT
|
Updated: Oct. 23, 2023 at 5:03 PM EDT
CHARLOTTE, N.C. (WBTV) - High pressure will allow for plenty of sunshine and dry conditions.
Tuesday: Chilly start, seasonable afternoon
Temperatures: Steady warmup all week
Rain: Needed, but unlikely this week!
Another chilly start is expected Tuesday morning with lows bottoming out in the upper 30s and lower 40s across the area. As frost is possible in parts of the area, a Frost Advisory has been issued for Stanly, Anson, and Richmond Counties from 2-9 a.m. Tuesday morning.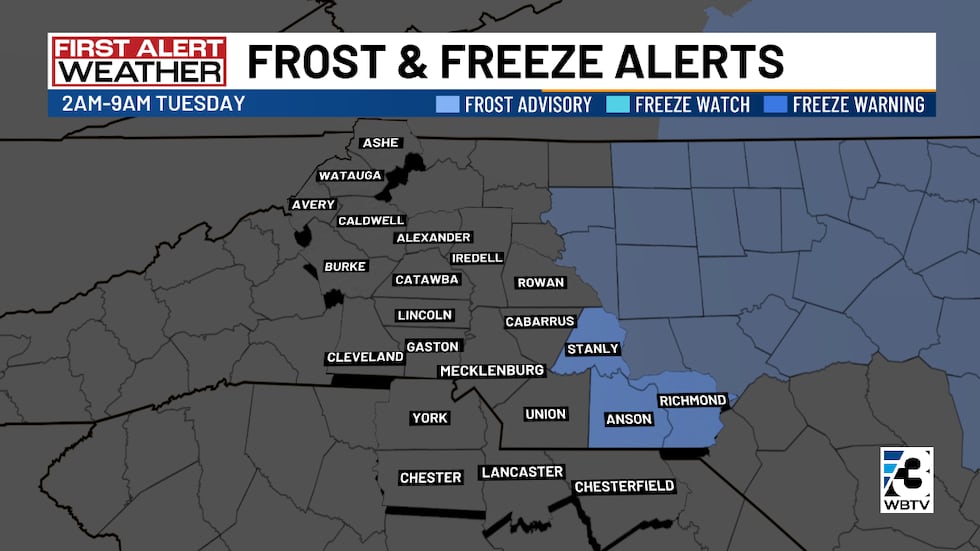 With high pressure in control this week, temperatures will quickly warm up, however, into the afternoon hours. High temperatures will reach the low 70s.
Each and every morning and afternoon gets a little warmer from here!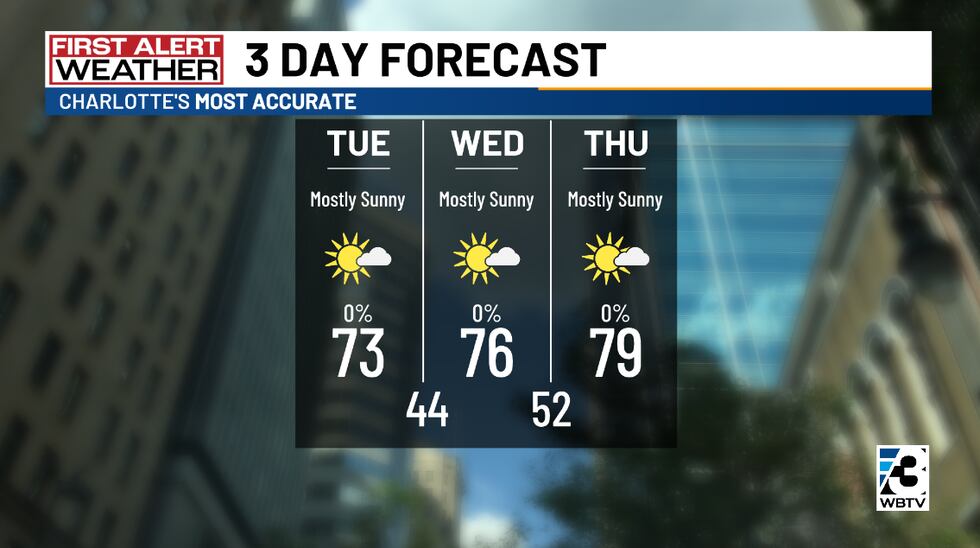 By the weekend, we'll see high temperatures back into the low 80s.
Download the free WBTV Weather app on your mobile device, to receive weather alerts and get your latest WBTV weather forecast on the go. You can also get the latest weather forecast on Roku and Amazon Fire's WBTV app.
Hope you have a great week!
- Meteorologist Rachel Coulter
Copyright 2023 WBTV. All rights reserved.