Rock Hill man pleads guilty to killing, burning wife
His wife reported he "physically abused her and threatened to kill her, burn her, and bury her."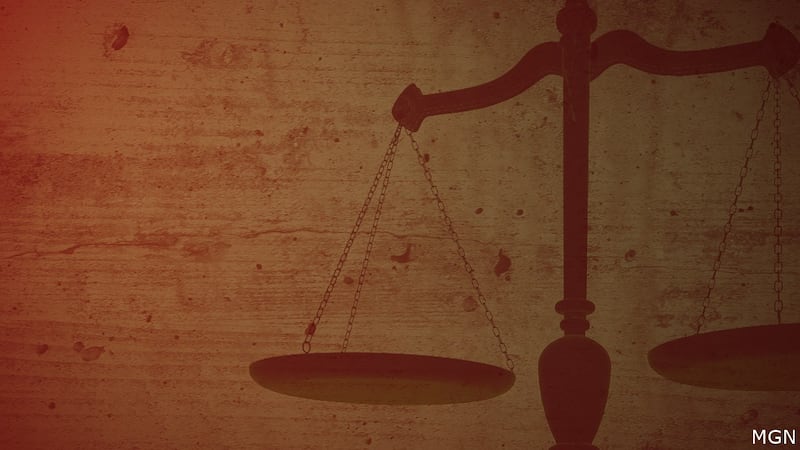 Published: Oct. 19, 2023 at 5:53 PM EDT
ROCK HILL, S.C. (WBTV) - A Rock Hill man pleaded guilty to burning and killing his wife in 2020 on Thursday, according to the U.S. Attorney's Office.
Lawrence Florentine, 56, pleaded guilty in federal court to the following:
Interstate domestic violence resulting in death

Use of a firearm during a crime of violence to cause death

Obstruction of justice

Use of fire during the commission of a felony
District attorneys say video, audio, and personal observations of his wife's (Nicole Florentine) family showed the relationship to be "volatile." Reports stated that in December 2019, York County law enforcement responded to multiple calls by Nicole to the couple's residence. She reported Lawrence "physically abused her and threatened to kill her, burn her, and bury her."
On May 23, 2020, the couple's Rock Hill home was destroyed by a fire, and texts and pictures Lawrence sent to Nicole show he intentionally set the fire and burned her belongings, reports showed. Lawrence was charged with arson in connection to that situation.
Officials say weeks later, on June 13, 2020, a groundskeeper found a makeshift grave at a cemetery in Fredonia, Kentucky. Caldwell County Sheriff's Office deputies, along with Kentucky State Police, responded, recovering a partially charred female body.
CRIME: Deputies: Man arrested in connection to making threats to Iredell Co. schools
An autopsy identified the body as Nicole's, and the manner of death was a .22 caliber bullet to the head; the case was ruled a homicide.
An investigation by the FBI determined that Lawrence and Nicole were traveling via car together in North and South Carolina around June 2 to about June 11. The two were last known to be together in Piedmont, S.C., from June 7 to about June 10.
Reports stated no calls for police or emergency assistance were made. Nicole's grandmother advised she stopped receiving her regular calls from Nicole, eventually leading her to file a missing person report.
CRIME: DOJ: CLT postal worker stole $1.9M+ from Ballantyne post office
Eyewitnesses say they saw a car, which matched Lawrence's vehicle description, around the cemetery before Nicole's body was found. Additionally, a store clerk showed a sale transaction for a shovel and gas can on June 11 by a customer matching his description. Police say they found an identical gas can to the one purchased behind a tree near the burial site.
Officials did not find a firearm; however, police found a lighter and .22 caliber cartridges and Nicole's blood on the rear exterior of Lawrence's abandoned car.
According to reports, Lawrence fled to Denver, Colorado, sometime after June 11. On June 23, he surrendered to the Denver Police.
Download the free WBTV News app for updates sent straight to your phone.
Watch continuing news coverage here:
Copyright 2023 WBTV. All rights reserved.