Rowan Co. Public Health recommending updated COVID vaccine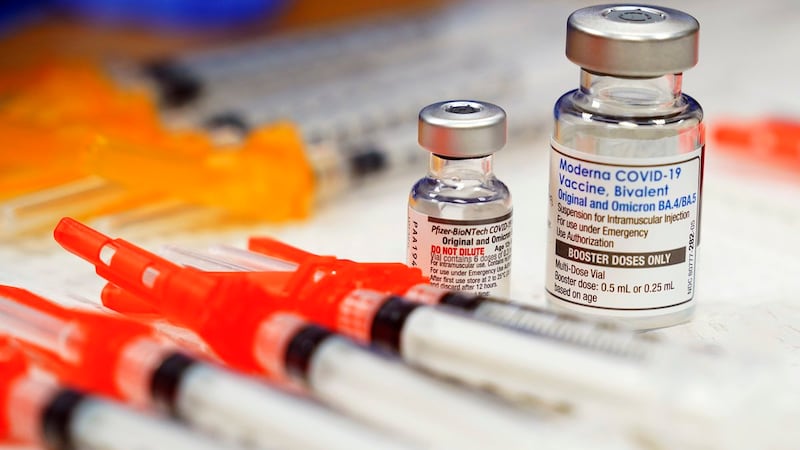 Published: Oct. 16, 2023 at 6:21 AM EDT
ROWAN COUNTY, N.C. (WBTV) - The Rowan County Health Department is recommending residents consider getting an updated COVID vaccine.
The Centers for Disease Control (CDC) recommends everyone 6 months and older get an updated COVID-19 vaccine to protect against the potentially serious outcomes of COVID-19 illness this fall and winter.
Updated COVID-19 vaccines from Pfizer-BioNTech, Moderna, and Novavax are now approved. Vaccination remains the best protection against COVID-19-related hospitalization and death. Vaccination also reduces your chance of suffering the effects of Long COVID, which can develop during or following acute infection and last for an extended duration.
If you have not received a COVID-19 vaccine in the past 2 months, get an updated COVID-19 vaccine to protect yourself this fall and winter.
Most Americans can still get a COVID-19 vaccine for free. For people with health insurance, most plans will cover COVID-19 vaccine at no cost to you. People who don't have health insurance or with health plans that do not cover the cost can get a free vaccine from their local health centers; state, local, tribal, or territorial health department; and pharmacies participating in the CDC's Bridge Access Program.
Children eligible for the Vaccines for Children program also may receive the vaccine from a provider enrolled in the program. Check with your healthcare office or local health department for more information.
For more information or to schedule an appointment at Rowan County Public Health please call 704-216-8837. For more information on updated COVID-19 vaccines visit: https://www.cdc.gov/coronavirus/2019-ncov/index.html
Copyright 2023 WBTV. All rights reserved.