'A happy young lady': Ava Reece now in middle school, a healthy 12-year-old
Ava Reece was diagnosed with Acute Lymphoblastic Leukemia as a young girl.
Published: Oct. 6, 2023 at 9:26 AM EDT
KANNAPOLIS, N.C. (WBTV) - Please look at Ava Reece. What a difference eight years can make.
When we first introduced this Kannapolis girl in 2015, she was the ripe ol' age of four, and had already undergone almost a year's worth of treatments for Acute Lymphoblastic Leukemia.
She's now a healthy 12-year-old. It's almost like looking at a different child. This longtime one of our amazing Molly's Kids finished lots of intense chemo in 2017. She's now in maintenance, going to Levine Children's Hospital once a year for survivorship checkups.
Ava's mom wrote with an update; we hadn't heard much since her treatments wrapped. That's somewhat common with Molly's Kids; no news can mean good news. Which makes a random update for no real reason…a "just because" email…even better.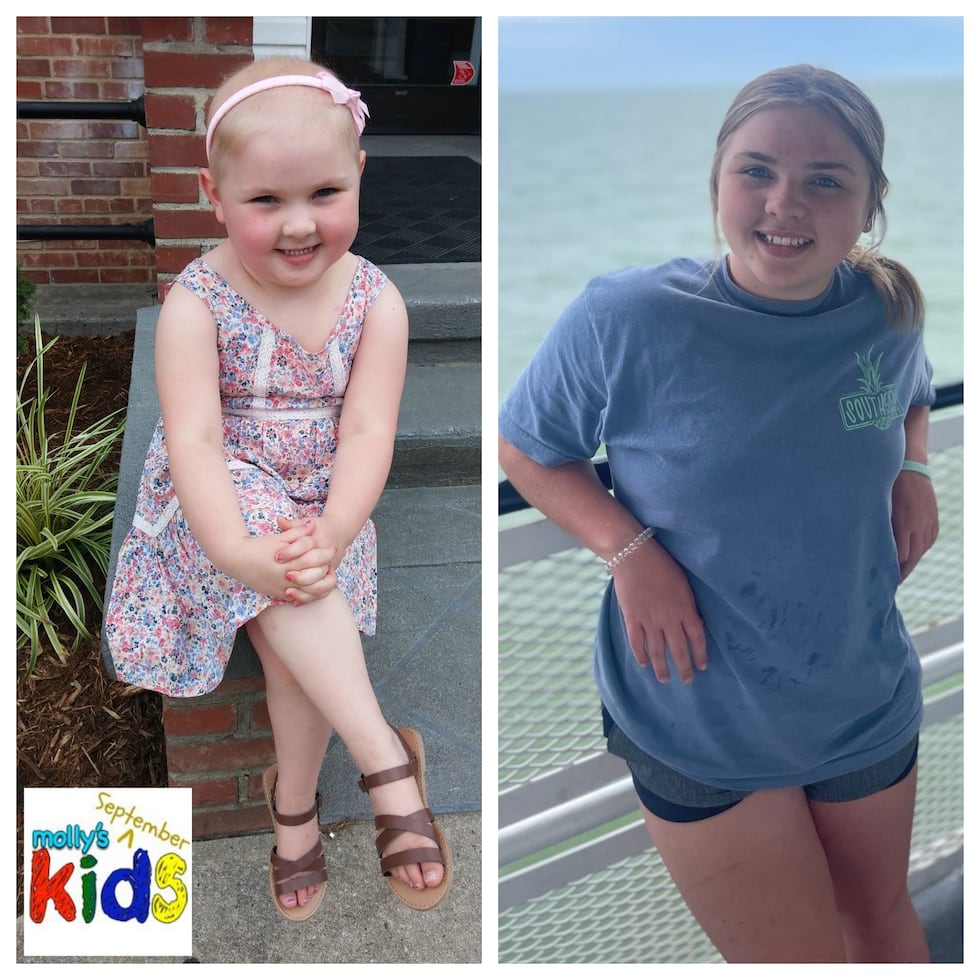 "Today she is a happy young lady," her mom, Amanda Reece, said. "Ava is super tough, loves hanging out with friends, shopping, going to church, spending time at the beach, fishing with her Dad, and is a great big sister to her sister Olivia. She's learning how to play the drums in band at her middle school and is also a wrestler for her school's wrestling team!"
Hold on. I'm interrupting Amanda's quote. AVA: THAT IS SO COOL. A WRESTLER? GOOD FOR YOU. Okay. Back to mom's words.
"Ava isn't afraid to try out new things and will always let you know what's on her mind," Amanda said. "She still has that same spunk about her as she did when she first became part of #MollysKids. She is a remarkable girl and a blessing to us. I'm still so thankful for her healing and the support we received during those three years of her treatment."
"She has endured more in her twelve years of life than many adults have," her mother continued. "A cancer diagnosis, and dealing with grief...she lost both her grandmothers to COVID just months apart in 2021. But, like her cancer battle, Ava pushed through that loss and stayed strong. We are so proud of her."
Cancer doesn't discriminate against age, as you all know. Kids get it too. Way too many of them.
How inspiring when we get an update like Ava, and see photos her living life with vibrancy and fullness.
- Molly
Read Ava's past Molly's Kids story here >>> http://tinyurl.com/pnoxa5q
Copyright 2023 WBTV. All rights reserved.