Man charged, accused of stealing truck he initially said he "found with doors open and keys inside"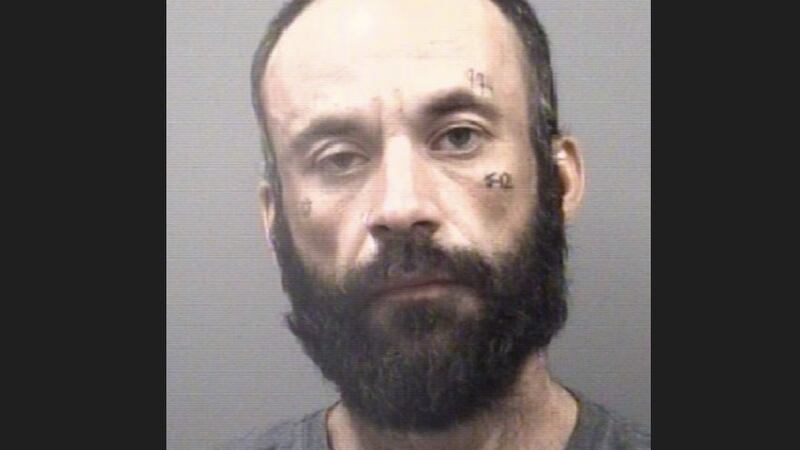 Published: Oct. 2, 2023 at 10:18 AM EDT
ROWAN COUNTY, N.C. (WBTV) - A long list of charges were filed against a Rowan County man who deputies say led them on a short pursuit, refused to get out of a stolen pickup truck, and proclaimed that he had "found" the truck sitting in the road with the doors open and keys inside.
According to the report, deputies were called on Sunday night to a report of a stolen truck that had been spotted on Goodson Road near Highway 70.
When deputies arrived, they spotted the white 2007 Chevy Silverado sitting at the gas pumps at the Circle K in the 2700 block of Statesville Blvd.
When deputies approached the truck, they say the driver refused their commands to step out and speak with them. After several minutes, they say the driver sped away, "screeching tires" out of the parking lot and onto Statesville Blvd. towards Goodson Road.
Deputies say the driver, now identified as Dustin Lee Blanken, 35, turned onto Goodson Road as deputies were in pursuit. The truck traveled 2.4 miles before running out of gas.
When deputies approached the truck again, they say Blanken still refused their commands to get out of the truck. Deputies eventually broke a window on the cab and pulled Blanken out of the pickup.
According to the report, Blanken gave conflicting stories about how he came into possession of the truck. They say he initially said he "didn't know where the truck came from," then said he found it on the road, then said that someone else stole the truck and gave it to him to drive.
Deputies say a small black container was found in the cab. Needles and a digital scale were located in the case, according to the report.
Blanken was charged with larceny of a motor vehicle, probation violation, failure to appear in court, possession of stolen goods, possession of drug paraphernalia, resisting a public officer, flee to elude arrest, fictitious tag, and reckless driving. Bond was set at $2000.
Deputies were able to contact the owner of the pickup and return it to him.
Copyright 2023 WBTV. All rights reserved.