Fire experts and construction groups respond to SouthPark fire investigation
WBTV Investigates: Fire and Failure is drawing attention from across the country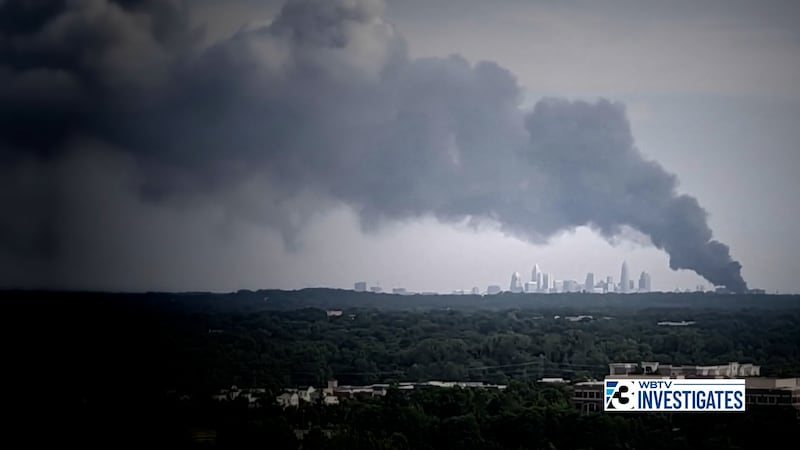 Published: Oct. 4, 2023 at 2:56 PM EDT
CHARLOTTE, N.C. (WBTV) - A WBTV Investigation into what went wrong during the SouthPark construction fire that took two workers' lives is garnering attention and reaction nationwide. Industry associations across the state and country are responding and promising fire safety at construction sites is a top priority.
WBTV Investigates: Fire and Failure revealed a delay in calling 911 and evacuating the site. Experts interviewed by WBTV for the special report concluded several fire codes and OSHA regulations weren't followed. The special report also found a chain of problems that led to the two men's death, including no safety plan, no fire warning system and improper fire extinguishers on site.
The experts also said the issues uncovered at the SouthPark site are pervasive throughout the construction industry.
WBTV requested responses from several of the largest associations for construction and fire prevention in the state and country.
WBTV Investigates: Fire and Failure is available to watch on the WBTV website and streaming devices and apps.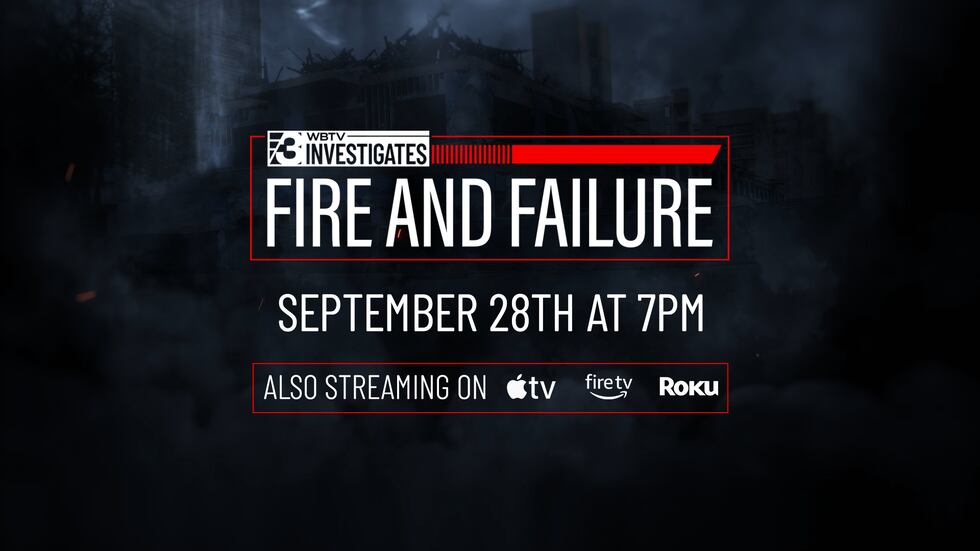 National Association of Home Builders
NAHB prioritizes educating our members and the industry at large on fire safety and prevention. We offer a variety of resources that help educate the industry on fire safety, such as our Video Toolbox Talks series – which are available in English and Spanish – and our Fire Protection and Prevention Toolkit. We are also a member of the Construction Fire Safety Coalition, which provides resources including links to codes and standards, best practices, sample fire plans and policies, and webinars.
National Association of State Fire Marshals
The National Association of State Fire Marshals is very concerned about fire safety and egress in buildings under construction. Our organization works closely with our membership and the construction industry to ensure that codes are enacted that prevent fires and facilitate emergency notification to workers for quick egress to safe areas. NASFM operates a state-of-the-art training program called, "Construction Site Fire Safety". It is designed to meet the needs of protecting people and property.
National Fire Protection Association
The use and enforcement of current fire codes and standards are central to protecting the public, workers, and first responders from devastating fires. Fires at construction sites are a national problem, and we must commit to using the codes and standards we already have in place to prevent these tragedies from happening anywhere.
Apartment Association of North Carolina
Thank you for reaching out to the Apartment Association of North Carolina regarding the tragic construction fire in Charlotte. As North Carolina ranks among the fastest-growing states in the nation, there is a projected need for 14,000 new apartment homes annually to meet the rising demand. Consequently, ensuring safe, high-quality construction is an imperative for the multifamily rental housing industry.
AANC actively engages with elected officials, regulatory bodies, and stakeholder organizations to champion safety standards that are not only practical but also effective in real-world construction settings. Further, AANC works to educate members on the latest state laws and regulations and serves as a platform for members to discuss best practices and relevant experiences. We strongly believe in prioritizing safety at every facet of the multifamily rental housing industry – from construction to property management – through the adoption of the latest safety practices, protocols, and regulatory compliance requirements.
North Carolina Fire Marshal Association
The NC Fire Marshals Association has no jurisdiction regarding any of the matters you have provided. Our primary mission for the membership we serve is to be a provider of technical education, to legislatively advocate for statewide matters in regards to fire and life safety matters, and to serve as SME's on boards and commissions. The actions you are referring to are not within our scope. What I can say is that, we will, and are, already looking into classes to provide to jurisdictions all across this state to improve the code enforcement process in these types of incidents as well as others. Our organization's mission is to "... Protect life and property through fire prevention" . This along with other fire and life safety risks are a priority to the well being of the citizens of this great state and we stand ready to aide our members and communities in whatever way we can.
International Code Council
The International Code Council serves as stewards of the model code development process, advocating for the use of the most up-to-date model building codes worldwide. North Carolina has adopted the International Building Code® (IBC®) and the International Fire Code® (IFC®) as the basis for their state building codes -- the 2018 North Carolina State Building Code: Building Code and the 2018 North Carolina State Building Code: Fire Prevention Code.
We firmly believe in the effectiveness of these model codes and encourage their adoption as-is. For specific questions regarding the incident and any related issues or concerns, we kindly refer you to the North Carolina State Fire Marshal's Office and the Charlotte Fire Department. They are best equipped to address the incident and ongoing investigations.
Our primary goal at the Code Council is to support the use of model codes to preserve public safety and enhance building resiliency in the face of natural and manmade hazards. We respect North Carolina's approach to fire code adoption and trust the appropriate authorities to manage incidents within their jurisdiction.
WBTV also reached out to the National Multifamily Housing Council but did not receive a response by publication of this story.
Copyright 2023 WBTV. All rights reserved.