Traffic stops leads to trafficking charges for Rowan Co. man
Deputies say 26.6 grams of heroin recovered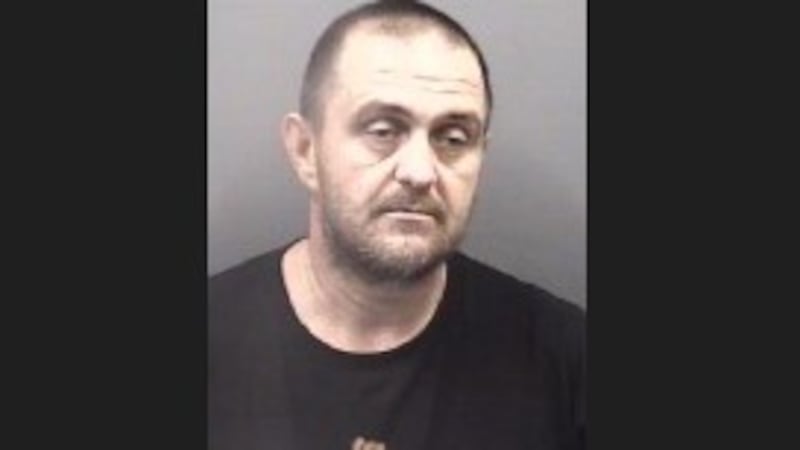 Published: Oct. 1, 2023 at 3:06 PM EDT
ROWAN COUNTY, N.C. (WBTV) - A traffic stop led to a significant seizure of illegal drugs and the arrest of one man, according to deputies with the Rowan Sheriff's Office.
Jason Lane Derrell Honeycutt, 41, was arrested on Wednesday, September 27, on charges of trafficking heroin/opium, unauthorized use of a motor vehicle, marijuana possession, failure to appear in court, and possession of drug paraphernalia. Bond was set at $500,500.
According to the report, deputies made a traffic stop on a car on Interstate 85 near exit 70. During the stop, deputies found that Honeycutt had two outstanding warrants for his arrest and took him into custody.
A Rowan Sheriff's K9 officer then alerted on the presence of drugs in the vehicle, according to deputies. The driver, Dylan McCarn, was searched and deputies say they found a straw with white powder residue.
Deputies say when they searched the vehicle they found 26.6 grams of heroin, a Oxycontin pill, several cell phones, 2.2 grams of marijuana, and a digital scale. $1,303 cash was also found, according to the report.
McCarn was issued a citation for possession of a schedule II controlled substance and possession of drug paraphernalia and was released at the scene.
Honeycutt is scheduled for a first appearance in court on October 11.
Copyright 2023 WBTV. All rights reserved.