Financial relief for Mecklenburg County homeowners
"My tax bill almost doubled," Mecklenburg County homeowner Claudette Smith said. "Which was surprising to me."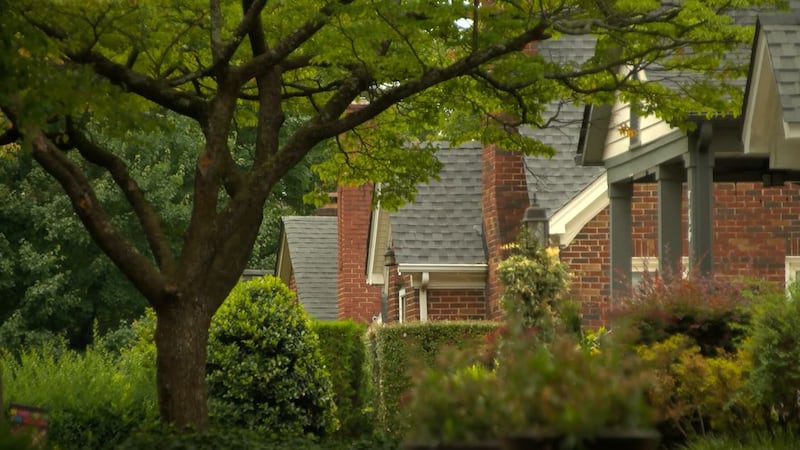 Published: Sep. 29, 2023 at 6:24 PM EDT
CHARLOTTE, N.C. (WBTV) - Mecklenburg County homeowners are in shock after receiving their property tax bill.
Due to revaluation, some tax bills spiked by about 51%. The state requires revaluation every eight years, but Mecklenburg County decided to do it every four years. County leaders claim the reason for reassessing the value of homes every four years instead of eight is to make sure the tax value of a home or property reflects the market which can fluctuate. The bills started going out in March.
"My tax bill almost doubled," Mecklenburg County homeowner Claudette Smith said. "Which was surprising to me."
Smith has lived in her home for the past 35 years. The resident was unaware of the Mecklenburg County program called The HOMES Grant. It was established about three years ago to help neighbors pay their tax bills. The HOMES Grant stands for Helping Out Mecklenburg homeowners with Economic Support. Smith's daughter, who lives in Raleigh, sent her mother the information. Smith applied and got the assistance she was looking for. She received the maximum amount of $660. That help was major.
"It made me feel a little more secure," Smith said. "...It made me feel that the county and the city that I live in and have lived in for 73 years care about the people in this area."
Mecklenburg County leaders know homeownership is an important investment for families, and that's why they wanted something to help keep people in their homes.
"We realized that being a homeowner has a constantly rising cost," Mecklenburg County Asst. Division Director Denise Syles-Ballard said. "So this program is here to help those individuals here with those expenses."
Qualifications include the home must be located in Mecklenburg County; the resident must have lived in the home for at least three consecutive years and homeowners need to have a low to moderate income. Syles-Ballard says the process is easy and takes about two minutes to fill out the application.
"Oh the feedback has been phenomenal," Syles-Ballard said. "We have had thousands of applications to come through. Every person that we have spoken to is just pleased that this program is available to them."
The goal is to have at least 50,000 homeowners fill out the application and the hope is to approve at least 40,000 homeowners. The maximum amount a homeowner can get is $660.
"I don't want any money left over this year," Syles-Ballard said. "I want to be able to spend every dime that we have been allotted."
While there is some relief for homeowners, Smith is concerned not all know about The HOMES Grant.
"We have so many residents in both the county and the city," Smith said. "They're not familiar with what's out there for them. I wish they would do a better job at marketing certain things. That would help citizens because with the economy being what it is and a lot of other things being what it is - they need to be made aware of some things that are out there for them that can provide a better way of life."
Smith has been spreading the word about this financial relief.
"Some of the residents on my street are elderly," Smith said. "They don't use a lot of computers or things of that nature - so what I did - I printed applications for them and hand-delivered to them."
The deadline to fill out the application is November 17th. If interested in getting more information about The HOMES Grant, click here.
Download the free WBTV News app for the latest stories sent straight to your device.
Watch continuous news coverage below:
Copyright 2023 WBTV. All rights reserved.