Racing at North Wilkesboro Speedway to get $7 million boost from state budget
Word on appropriations comes days before NASCAR event this weekend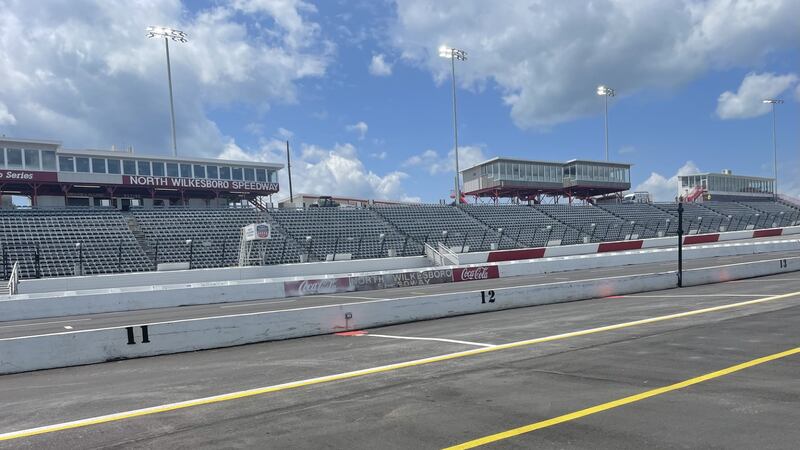 Published: Sep. 25, 2023 at 3:11 PM EDT
NORTH WILKESBORO, N.C. (WBTV) - The North Wilkesboro Speedway, which made a triumphant return to NASCAR by hosting the NASCAR All-Star Race this year, is getting a little more horsepower from the North Carolina state budget.
The new budget contains appropriations for the track that include $4 million as an incentive that state officials earlier agreed to give Speedway Motorsports for having the NASCAR All-Star race at the North Wilkesboro Speedway this past May.
Representative Jeffrey Elmore (R-Wilkes Co.) said SMI also committed to having two NASCAR events the following season. One is the Brushy Mountain Powersports 150, part of the NASCAR Whelen Modified Tour, scheduled to take place this weekend on Sept. 30.
"All of Wilkes County was thrilled to see racing return to North Wilkesboro after so many years, and of course having the All-Star Race here was beyond all imagination," said Tim Quinn, the president and general manager of Brushy Mountain Powersports. "Lynn, myself, and our team are proud to be able to present the Brushy Mountain Powersports 150 and carry on the great racing tradition at this historic track."
The budget also includes $3 million for a pedestrian bridge over U.S. Highway 421 for events at North Wilkesboro Speedway.
The Republican-led General Assembly passed the state's new $30 billion budget with bipartisan support on Friday.
Copyright 2023 WBTV. All rights reserved.