Charlotte woman urging city to make section of The Plaza safer
Earlier in the month, the Charlotte Mecklenburg Police Department conducted speed traps along the area.
Published: Sep. 24, 2023 at 10:08 AM EDT
CHARLOTTE, N.C. (WBTV) - A Charlotte woman is expressing her concerns about a dangerous curb that has been the location of several car wrecks, the most recent one happening very early Saturday morning.
Kristen Askey said she and her husband have lived at their home along the 5000 block of Plaza for seven years.
And since then, their front yard has been the location of several car accidents.
On Saturday, Askey spoke with WBTV in hopes that something can be done to help save lives.
"Around 1 a.m., my cousin was here and they heard the car crash. They came out here and didn't see the car, couldn't find it, and then realized it was back here in the creek and called 911," said Askey.
Askey shared pictures of Saturday morning's wreck with WBTV. In the pictures, the car could be seen completely hanging from a tree.
[CMPD: Speed, impairment suspected in crash that killed 1 along The Plaza]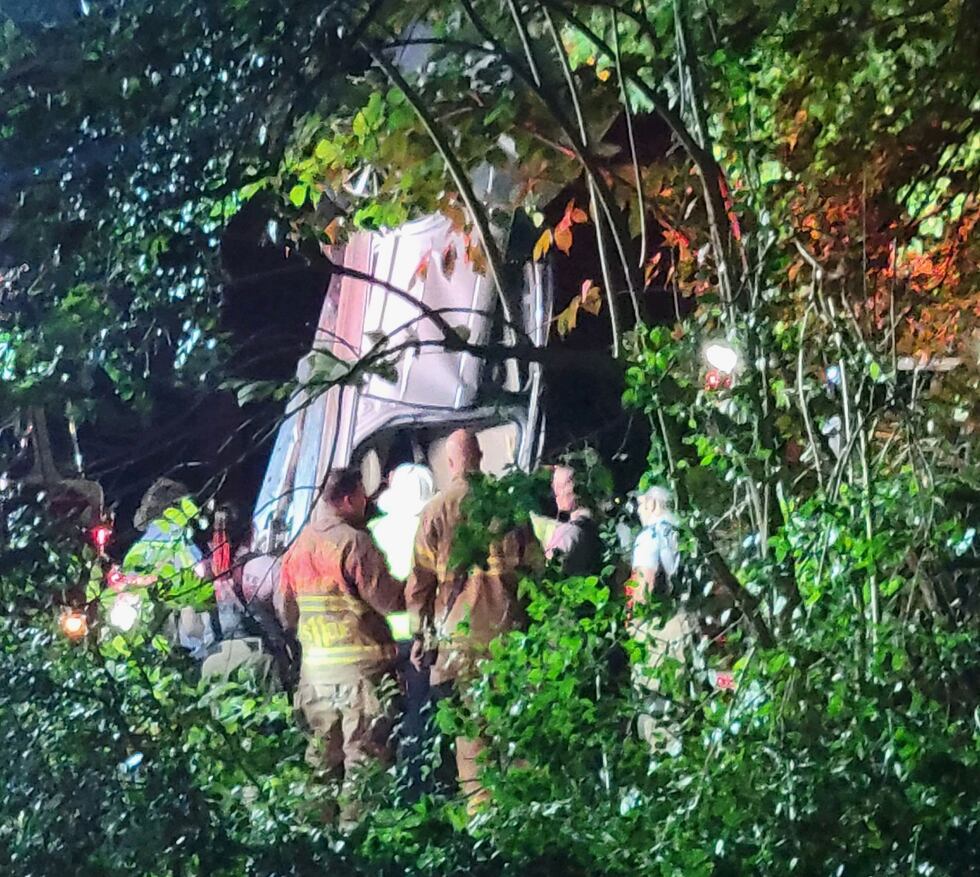 [CATS bus, truck crash injures 15, closes down The Plaza]
Askey also shared past pictures of cars wrecking in her yard.
She says she has reached out to the Charlotte Department of Transportation about how unsafe the curb is near her section of The Plaza, but that little has been done.
"I reached out to them and I have several times to do something, to put a light. If a light's not the answer something else is the answer. A traffic circle you know, anything," explained Askey.
Earlier in the month, the Charlotte Mecklenburg Police Department conducted speed traps along the area.
CMPD reported conducting 95 stops and issuing 149 citations, including 81 of those for speeding.
"While that's effective for a little bit it doesn't solve the problem," said Askey when asked about the CMPD speed traps.
Askey is sharing her story not because she cares about the lives impacted by speeding along the area.
"I don't want anyone else to get hurt. I mean there's always gonna be stupid people that do stupid things and don't pay attention to the rules but the City has an obligation to alleviate the opportunity to do those stupid things," shared Askey.
Because WBTV covered this story during the weekend, the City of Charlotte was closed. But WBTV hopes to follow up with the City about their plans for the road.
Copyright 2023 WBTV. All rights reserved.