Police: 4 charged in 2008 murder of Long View man
The case was reopened in April 2020 and Long View Police requested the continued assistance of the NCSBI.
Published: Sep. 22, 2023 at 12:53 PM EDT
|
Updated: Sep. 22, 2023 at 2:52 PM EDT
LONG VIEW, N.C. (WBTV) – Four people were charged with the 2008 robbery and murder of a Long View man, police announced Friday.
Eddie Green was found dead inside his work van on Oct. 3, 2008. Investigators worked with the North Carolina State Bureau of Investigation, but the case was eventually assigned as a cold case.
The case was reopened in April 2020 and Long View Police requested the continued assistance of the NCSBI.
"I felt at the time that our agency was in a position with the assistance of Agent Gambino to be able to take a good look at this case. [And] dedicate some time and resources to this case. And we felt like it was solvable," said Long View Police Chief T.J. Bates.
A Catawba County grand jury has indicted Emandalae Diontae Tolbert, 31; Anthony Maurice Tucker, 37; Jamar Quarmaine Propst, 33; and Pierre Demond Ramseur, 33, in the death of 26-year-old Jeter Edward "Eddie" Greene Jr., according to the Long View Police Department.
The suspects are each charged with murder, robbery with a dangerous weapon and conspiracy to commit robbery with a dangerous weapon.
Long View Police said at least one of the men in custody knew Greene. That was a detail his mother could not understand.
"Eddie was a fun-loving person. He loved everyone it didn't matter what color you was and he would give the shirt off his back to anyone. I don't understand how this could have happened to him," Greene's mother Wilma Yount said tearfully.
Information and evidence gathered during the joint investigation revealed that the four suspects murdered Greene during a robbery, according to the Long View Police Department.
Propst was apprehended on Sept. 21, while Ramseur was booked into the Catawba County Detention Center on the same day after a brief standoff with police at his home, officials said. Tucker is incarcerated at Riverside Regional Jail in Prince George, Va., on unrelated charges. Tolbert was apprehended in Detroit, Mich., and is awaiting extradition back to North Carolina.
Friday's announcement was an emotional one for Greene's family, who remembered him as a fun-loving person who worked from daylight to dark, seven days a week.
"Me and Eddie were really close. He was my baby. He didn't mind telling anyone he was my baby," mother Wilma Yount said.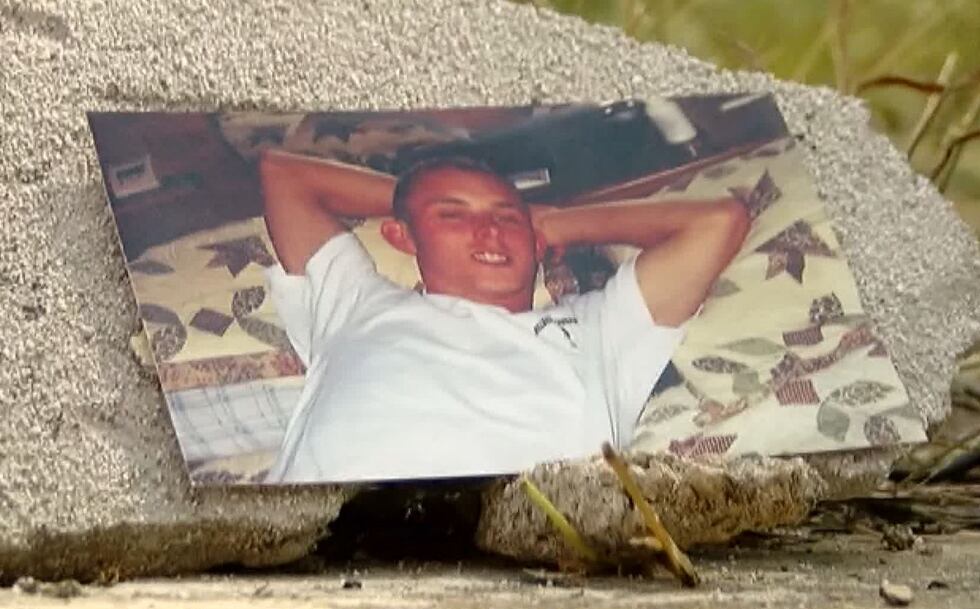 Related: Mother of murder victim hopes for new leads
A mason who owned Eddie's Masonry for nine years, Greene's mother recalled a time when a neighbor was unable to afford to have a water line dug for her son, who was battling cancer. She said her son went and dug the line and put the pipes in himself.
"That's the kind of guy he was. He wasn't all about money. He didn't care about money. He just liked to work," Yount said.
She stressed that the suspects don't know how much pain they've caused her family. Yount said her other son was only 15 at the time Greene was murdered.
"Eddie will always be missed and I hope and pray that these people gets what's coming to them," Yount said.
With court proceedings ahead, the family hopes they will learn the answers to more of their questions.
"Now that we've got the arrest we're one step closer to getting that justice for Eddie is not going to bring him back. We're always gonna have that hole in our hearts but at least now we can finally get some answers. It's just hard to believe these–these boys that took his life [were] 18 years old, some of them. How do you do that?" asked Green's sister Stacy Igo.
Long View Police said the investigation is still open and ongoing so anyone with information is asked to come forward and talk with police.
Copyright 2023 WBTV. All rights reserved.