Charlotte Christian tops South Point 41-36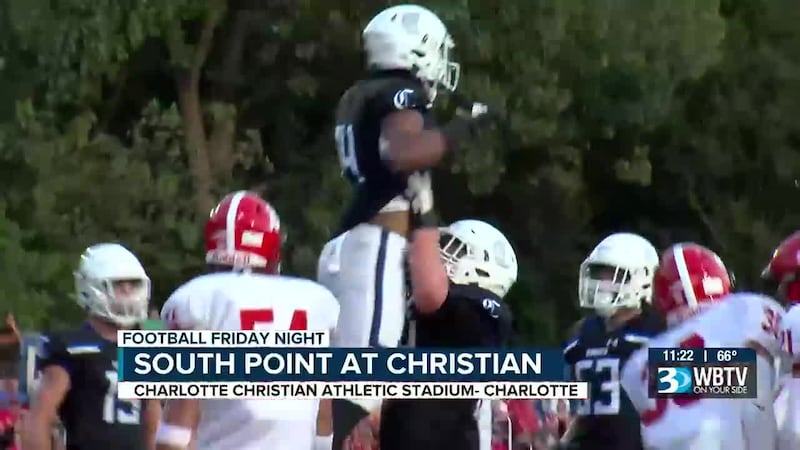 Published: Sep. 2, 2023 at 12:58 AM EDT
CHARLOTTE, N.C. (WBTV) - On the night that Charlotte Christian honored longtime head coach Jason Estep, the Knights (3-0) kept his winning ways alive with a 41-36 win over the South Point Red Raiders (1-2).
Next up, Christian travels to Savannah to take on Calvary Day, while South Point heads to Lenoir to face Hibriten on the road.
Copyright 2023 WBTV. All rights reserved.