NFL star Caleb Farley reflects on father's legacy after deadly home explosion
Family and friends of Robert Farley will gather Saturday, August 26, at Mt. Olive Lutheran Church in Newton.
Published: Aug. 22, 2023 at 9:55 PM EDT
|
Updated: Aug. 23, 2023 at 9:29 AM EDT
MOORESVILLE, N.C. (WBTV) - Caleb Farley appreciates the support the community has shown his family following the death of his father in a home explosion early Tuesday morning in Mooresville.
The Maiden high school football standout, who currently plays for the Tennessee Titans, said he always knew his father, 61-year-old Robert Farley, was loved.
Many folks in the Maiden and Newton communities where Robert Farley and his brother ran a barber shop expressed condolences for the family in the hours after the explosion on Barber Loop.
"Growing up as a little boy, I always knew my father was well respected in this community. So, I appreciate the support, everybody coming out to just check on my family," Caleb Farley said.
The young Farley, who is a Maiden native, set numerous school and state records as a quarterback before playing at Virginia Tech. He was then picked in the first round of the 2021 NFL Draft by the Titans.
A Caleb Farley trading card was found across the street from the explosion.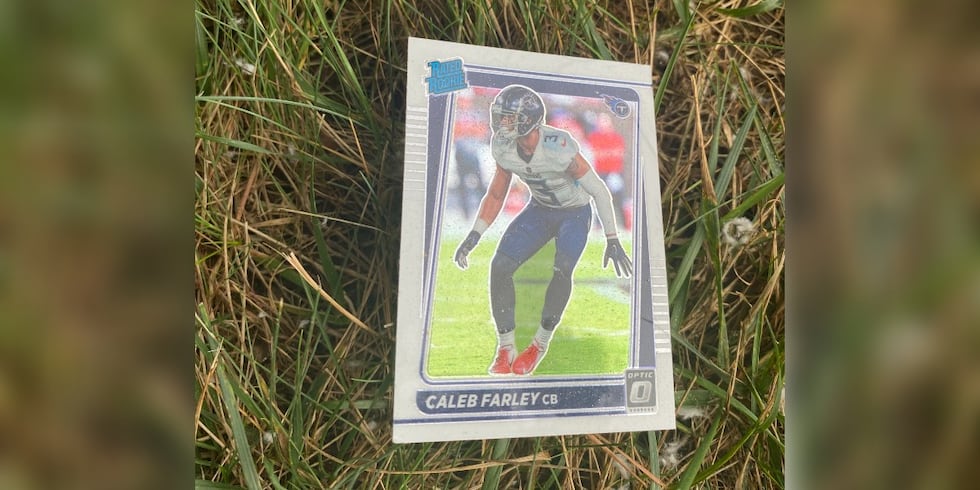 His teammates expressed their shock and sadness over the news on Tuesday.
"I think what's important is that we do everything that we can to support Caleb, his family, and do everything that we can do to be there for him, support him," Titans Head Coach Mike Vrabel said at the start of a Tuesday news conference.
RELATED: Titans express shock after home owned by teammate explodes in Mooresville, killing 1
An emotional Caleb Farley referenced his faith as he talked about his father and the outpouring of support in his family's time of need.
"All I have in this world is my faith. It's all I got," he said.
Family and friends of Robert Farley will gather Saturday, Aug. 26, at Mt. Olive Lutheran Church in Newton.
The Farley family will receive friends starting at 2 p.m. and the funeral will begin at 3 p.m.
The explosion happened overnight Tuesday on Barber Loop. When first responders arrived, one person was exiting the house and then taken to Atrium Main in Charlotte for non-life-threatening injuries. Officials identified the man who walked out of the home as Christian Rogers, 25.
Robert Farley was later recovered after a search of the debris, according to Iredell County Emergency Management.
Download the free WBTV News app for the latest stories sent straight to your device.
Copyright 2023 WBTV. All rights reserved.