Father of NFL player killed in Mooresville home explosion
This happened on Barber Loop. That's off of Brawley School Road on Lake Norman.
Published: Aug. 22, 2023 at 4:42 AM EDT
|
Updated: Aug. 23, 2023 at 9:29 AM EDT
MOORESVILLE, N.C. (WBTV) - One person was killed and another was injured after a home owned by an NFL player exploded and collapsed overnight in Mooresville.
Crews were called for the reported explosion at Barber Loop in Mooresville, according to Iredell County Emergency Management.
When first responders arrived, one person was exiting the house and then taken to Atrium Main in Charlotte for non-life-threatening injuries, officials said. Officials identified the man who survived the explosion and walked out of the home as Christian Rogers, 25. He is awake and alert at Atrium Main.
The victim, identified as Robert Farley, 61, was later recovered after a search of the debris, according to Iredell County Emergency Management. Robert Farley is the father of Tennessee Titans cornerback Caleb Farley, who bought the home for his father.
The 6,391-square-foot home was a total loss, along with several vehicles, first responders said.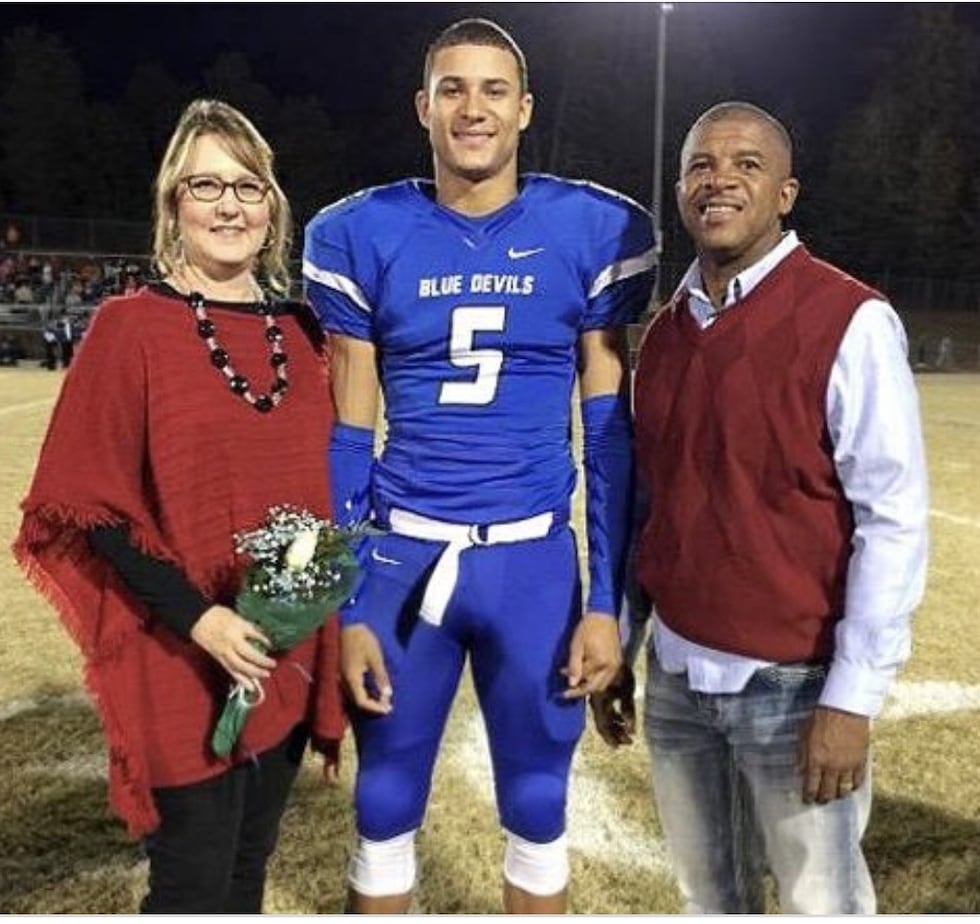 Officials said they're looking into the issue of natural gas and that gas found its way to an ignition source. Officials believe Robert Farley was in the bedroom.
"We are investigating the explosion in coordination with emergency personnel. Our prayers and sympathy are with the individuals impacted by this difficult event," a Dominion Energy statement read in part.
Debris such as wood and insulation was strewn about the property, while the road near where the home once stood was filled with glass. A car in the driveway was covered in rubble.
"The Town of Mooresville was saddened to learn of the overnight tragic incident on Barber Loop," Mooresville Mayor Miles Atkins said. "Our thoughts and prayers are with affected family, neighbors, and loved ones. We appreciate the collaborative work of all first responder agencies who assisted with this incident."
A search of Iredell County property records shows this is a 1.67-acre property and a 6,500-square-foot home valued at $3 million that was just sold last year. It is owned by NFL star Caleb Farley, a native of Maiden who plays for the Tennessee Titans.
Farley was not at home at the time of the explosion, according to Iredell County Emergency Management.
Neighbors said they're grappling with the news of the tragedy that claimed the life of one person and put another in the hospital.
"It was like Armageddon. There was insulation coming out of the air like snow, bricks down the street hundreds of feet away, pieces of wood," neighbor Pete Schuerger said. "Pretty devastating to see that big explosion."
People in the quiet lakeside neighborhood were jolted awake just before midnight Monday.
"It was just a massive explosion; about five of midnight last night and it just sounded like ten times a thunder and lightning storm," neighbor Clay Wild said.
The once multi-million-dollar home is now leveled. Where there was once a bedroom, there is now just a mattress resting against a tree in a sea of debris.
"I was so upset. I just wondered if someone was hurt. It's awful. I can't even believe it," neighbor Laura Wild said.
Download the free WBTV News app for the latest on this breaking news.
Copyright 2023 WBTV. All rights reserved.