8-year-old saves great-grandfather's life after four-wheeling accident
Published: Aug. 3, 2023 at 3:43 AM EDT
MONROE, La. (KNOE/Gray News) - An 8-year-old Louisiana girl is being credited with saving her great-grandfather after a late-night four-wheeling accident almost took his life.
Jesse Glass, 83, and his great-granddaughter, 8-year-old Alli Glass, were on their way to go bullfrog hunting just after 11 p.m. Tuesday when the Franklin Parish Sheriff's Office says their four-wheeler crashed into a small canal.
"I saw that opening. I thought it was my four-wheeler trail. It was the canal," Jesse Glass said.
Alli told KNOE she was scared when the four-wheeler tipped over, but she also knew she didn't have time to waste when she noticed her great-grandfather was pinned under the vehicle. He was underwater and couldn't breathe.
Alli physically pulled him up enough for him to get air while she went to get help.
"I knew that he was old, so I just picked him up. I mean, I was pumping on adrenaline... so, I could pick him up, I guess," she said.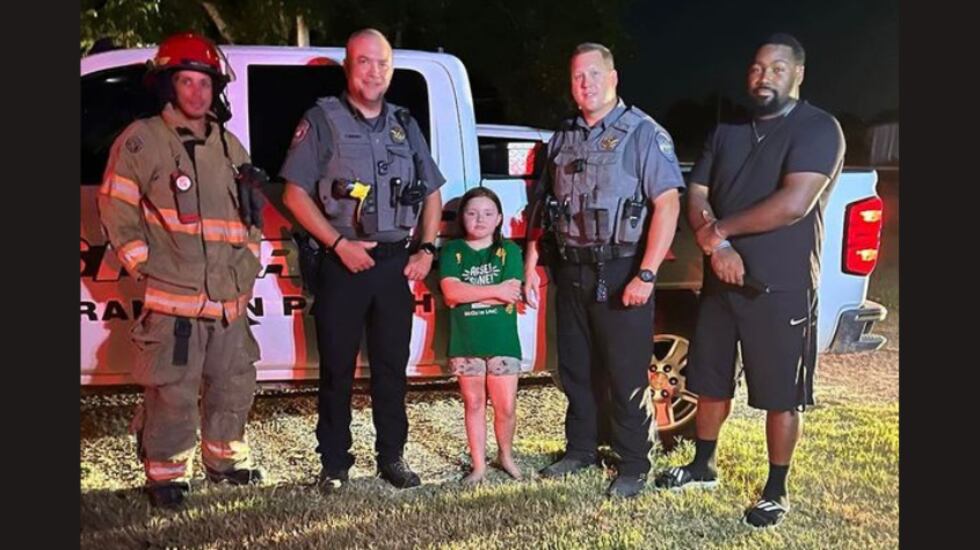 Deputies said Alli ran over half a mile until she reached home, where the family called 911. The 8-year-old was barefoot, running with her shoes in one hand and a flashlight in the other.
"I just ran, ran to go get anyone," she said.
Jesse Glass says Alli probably saved his life. After her heroic actions, the 8-year-old was given a badge and the title of honorary sheriff's deputy in Franklin Parish.
"I'm glad that I saved him," Alli said. "Because he's family. Why wouldn't I save him?"
Franklin Parish Sheriff Kevin Cobb said he is beyond impressed with Alli's ability to stay calm and recognize when someone is in need of help.
"Your quick actions and your bravery and your courage, thank you so much for that," he told her.
Alli's family also says they're beyond proud of her for managing to stay calm and act quickly after the accident.
But the 8-year-old made sure to point out that she didn't do it for the recognition.
"I mean, if it's family, you should always intervene – or friends, doesn't matter," she said.
Copyright 2023 KNOE via Gray Media Group, Inc. All rights reserved.