Code Orange Air Quality Alert issued for most of Thursday
The forecast for the rest of the week calls for above-normal heat and typical midsummer humidity.
Published: Jul. 26, 2023 at 7:20 AM EDT
|
Updated: Jul. 26, 2023 at 4:24 PM EDT
CHARLOTTE, N.C. (WBTV) - A Code Orange Air Quality Alert has been issued for 10 a.m.-8 p.m. Thursday. This is due to the high concentration of ozone in Mecklenburg County.
• Thursday: Sun and cloud mix, stray evening storm.
• Temperatures: Mid-90s all week
• Rain chances: On low side most of the week; best chances in mountains/foothills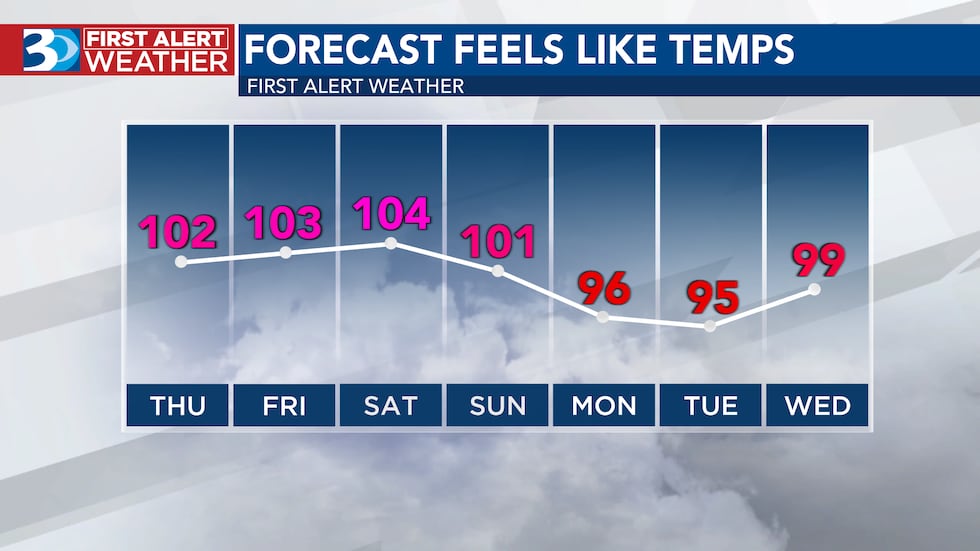 Highs Thursday will top out in the mid-90s with feel-like temps into the triple digits. A few afternoon showers and thunderstorms will be possible.
Over the next few days, temperatures will climb into the mid-to-upper 90s. The forecast for the rest of the week calls for intense heat and typical midsummer weather. Highs will be in the mid-90s Thursday and continue to inch up into the middle, if not upper, 90s every afternoon through Saturday. At the same time, heat index values of 100 degrees or more can be expected.
More weather: Why is the water so blue along Carolina coast?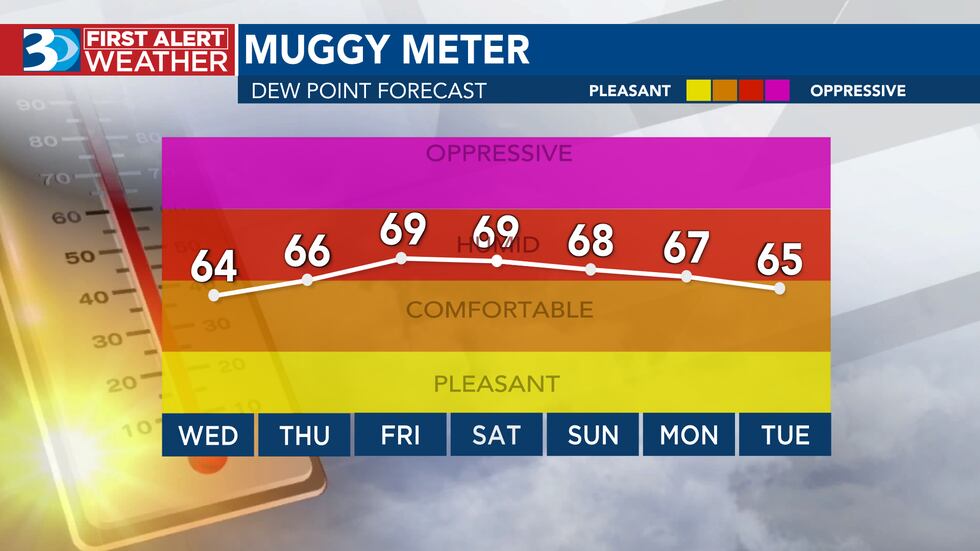 Rain chances should start to ramp back up by the end of the weekend and the beginning of next week. This will help knock our temperatures back down closer to average topping out in lower 90s.
We're also keeping an eye on one area in the tropics that could develop over the next 7 days, but chances are on the lower end at around 20%.
Download the free WBTV Weather app on your mobile device to receive weather alerts and get your latest WBTV weather forecast on the go. You can also get the latest weather forecast on Roku and Amazon Fire's WBTV app.
Copyright 2023 WBTV. All rights reserved.