Florida Gov. Ron DeSantis making presidential campaign stop in York Co. on Monday
DeSantis will speak at the Philip T. Glennon Community Center in Tega Cay.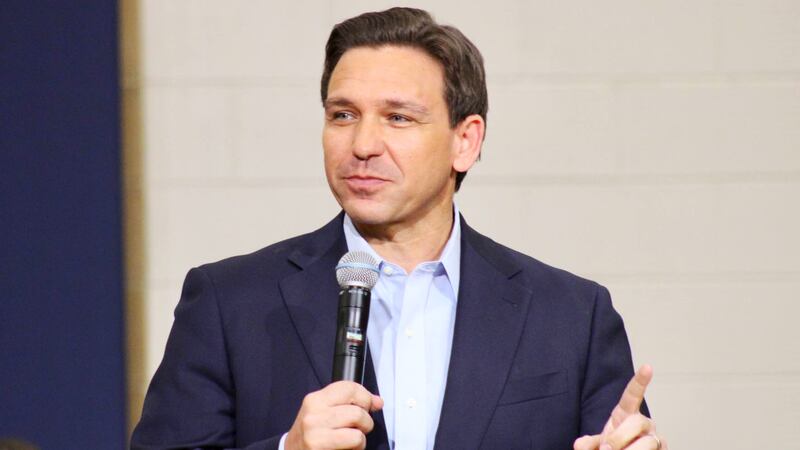 Published: Jul. 14, 2023 at 5:53 AM EDT
|
Updated: Jul. 17, 2023 at 5:41 PM EDT
TEGA CAY, S.C. (WBTV) - One of the leading candidates running for the 2024 Republican presidential nomination will be in York County on Monday.
Florida Gov. Ron DeSantis is scheduled to make a campaign stop at the Philip T. Glennon Community Center in Tega Cay on Monday evening.
The event is scheduled to start at 5:30 p.m.
The York County Democrats issued a statement ahead of DeSantis' visit in Tega Cay:
"The DeSantis dog and pony show is just the first of many that will be coming through our area. DeSantis' far right-wing message will seek to inflame culture war narratives rather than address why the Florida economy he's so proud of is first in the nation in inflation, near the top of the list for advances in the price of housing, and at the bottom of the list for healthcare access. This guy should get his own store in order before bringing his boring, mumble-mouthed campaign here in the hopes that the donor class will finally notice him and get his wounded campaign back on track.
"No one will remember this speech in six months and not many residents of York County care much today either."
DeSantis will also make an appearance in Columbia on Tuesday morning.
Free tickets for the Tega Cay stop can be reserved here.
Related: Trump delivers remarks at N.C. GOP Convention
Watch continuous live news coverage below:
Copyright 2023 WBTV. All rights reserved.