City of Charlotte receives $12 million federal grant for West Sugar Creek corridor
The area is one of the city's six "corridors of opportunity."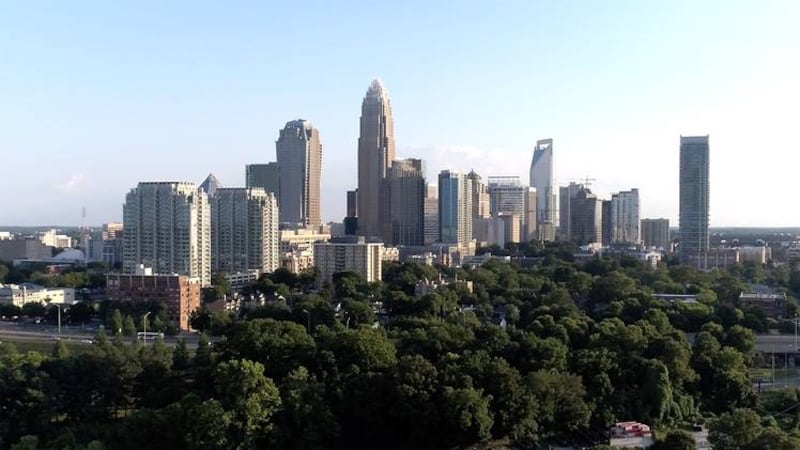 Published: Jun. 29, 2023 at 1:41 PM EDT
CHARLOTTE, N.C. (WBTV) - The U.S. Department of Transportation (DOT) has awarded the City of Charlotte $12 million to improve the West Sugar Creek mobility corridor.
Developing the corridor is one of the city's priority projects in its "Corridors of Opportunity Program."
The federal grant will fund the engineering, right-of-way, and construction of three mobility hubs with electric vehicle charging stations along West Sugar Creek Road.
The grant will also allow for improved pedestrian crossings, intersection improvements, smart lighting, a multi-use path and a new sidewalk, which will be approximately 3.5 miles long.
"We are grateful for our valuable federal partnerships," Charlotte Mayor Vi Lyles said. "This grant will bring much needed improvements to the Sugar Creek area, improving access to housing and jobs for thousands of Charlotte residents."
With the millions of dollars in federal money, more than $20 million can be leveraged toward making other improvements in the area, such as connecting the area to the Cross Charlotte Trail and Sugar Creek light rail station, and providing more frequent bus service.
The area project, which will cost $24 million total, includes a partnership with Duke Energy, which is designed to identify and implement innovative solutions that accelerate the city's sustainable energy transformation and prioritize clean energy goals.
"Having the option to choose an electric vehicle should be available to everyone," Duke Energy NC State President Kendal Bowman said. "As we've been planning for more EVs on the road across the Duke Energy footprint, greater access to charging stations has been a key focus."
Charlotte received the money through the DOT's Rebuilding American Infrastructure with Sustainability and Equity (RAISE) Grant Program.
Related: Inside the Corridors: Charlotte working to help underserved neighborhoods
Copyright 2023 WBTV. All rights reserved.