Concord man arrested, charged with hate crimes for years of harassing neighbors
FBI alleges man repeatedly yelled racial slurs and 'things about Trump' from truck adorned with Confederate flag
Published: Jun. 23, 2023 at 11:00 AM EDT
|
Updated: Jun. 23, 2023 at 12:33 PM EDT
WARNING: This story contains language that may be offensive to some readers.
CONCORD, N.C. (WBTV) – A Concord man has been arrested and charged with hate crimes after investigators say he harassed his neighbors—a Mexican family—and Black motorists for more than a year.
Marian Hudak was arrested by FBI agents on Thursday. He faces two charges related to intimidating people based on their race.
A charging document filed in federal court details multiple incidents in which Hudak is alleged to have harassed people.
One incident, according to the court document, was in October 2022, when the FBI said Hudak encountered a Black man while driving in Concord.
"As they drove next to each other, Hudak yelled 'n*****,' 'come here boy,' and things about Trump," the charging document said.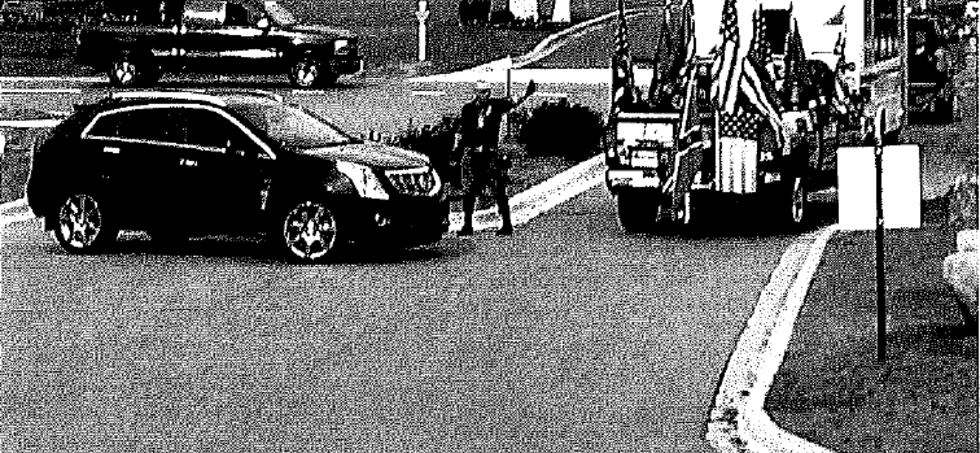 The complaint said Hudak then blocked the man in traffic, got out of his car and banged on the man's window before following the man to his apartment complex and blocking the only entrance to the parking lot.
A picture included in the complaint shows Hudak's truck parked at the entrance of a parking lot with multiple flags mounted in the truck bed, including a Confederate flag.
The complaint said during the incident in the parking lot, Hudak pointed a gun at multiple people.
"Throughout the encounter, [witnesses] reported that Hudak yelled slurs and threats, including statements like 'I will kill you n*****,' and, 'I will shoot that Black bitch. I know where you live, and I will be back,'" the complaint said.
The FBI opened an investigation into Hudak after that incident, the complaint said.
Other incidents described in the charging document involve a Mexican family that lives near Hudak.
In one incident in November 2021, Hudak is alleged to have egged his neighbor's car and yelled at his neighbors, including saying "you f****** Mexican alcoholics" and "go back to your country."
In that same incident, the FBI agent said, Hudak charged at his neighbor and punched him in the face.
"Hudak said things like, 'f****** Mexican,' 'when I see you again, I am going to run you off the road,' and 'I'm going to kill you,'" the complaint alleges.
According to the complaint, Hudak's neighbor described his truck as "a 1500 Dodge Ram with flags, including Confederate, USA, and police flags, as well as Trump stickers."
Witnesses also told FBI agents that Hudak keeps people's names and addresses on his truck.
A third witness described an incident in July 2022 when Hudak allegedly used a loudspeaker on his truck to yell racial slurs in a Sam's Club parking lot.
"When officers arrived, Hudak was broadcasting 'f*** the Black people' over a loud speaker," the complaint said.
The complaint claims Hudak told a police officer he had a legal right to yell racial slurs.
"Now at every intersection, I will call, 'You f n*****, F you' and I show the fingers… It's my First Amendment, and I will use it because they ask for trouble," Hudak allegedly told a police officer in a conversation captured on a body camera video recording.
Watch continuing live coverage here:
Copyright 2023 WBTV. All rights reserved.