Pennsylvania trooper, suspect killed in shootout; 2nd trooper seriously wounded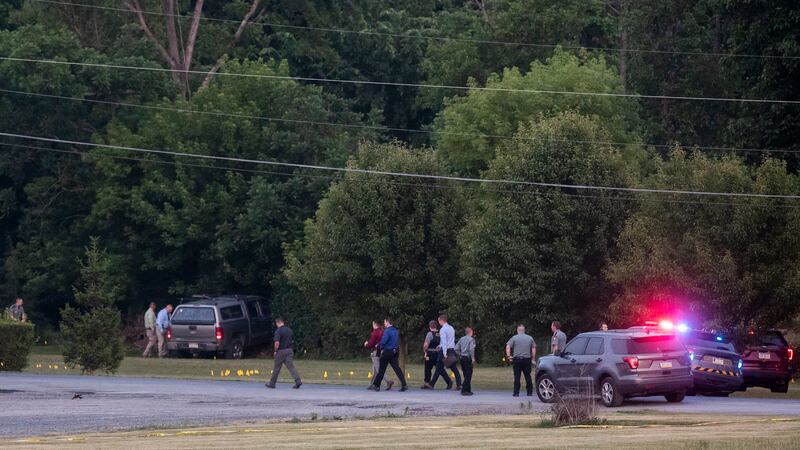 Published: Jun. 17, 2023 at 11:00 PM EDT
LEWISTOWN, Pa. (AP) — A state trooper and a suspect were killed Saturday in a shootout in central Pennsylvania, hours after the suspect seriously wounded another trooper, state police said.
Police in Juniata County said a man engaged troopers at about 12:45 p.m. near the Lewistown barracks and shot one trooper, who was taken to a hospital with serious injuries.
Authorities found the man shortly before 3 p.m. in Walker Township, about 21 miles (33 km) east of Lewistown. The shooter and a trooper were then killed during the resulting shootout, state police said in a news release.
The name of the trooper and the suspect who died and the name and condition of the wounded trooper were not immediately available.
Officials said Saturday evening there was no threat to the public.
Gov. Josh Shapiro and Col. Christopher Paris of the state police were at the hospital where the injured trooper was being treated, state police said.
Copyright 2023 The Associated Press. All rights reserved.