Coast Guard rescues baby deer from Charleston Harbor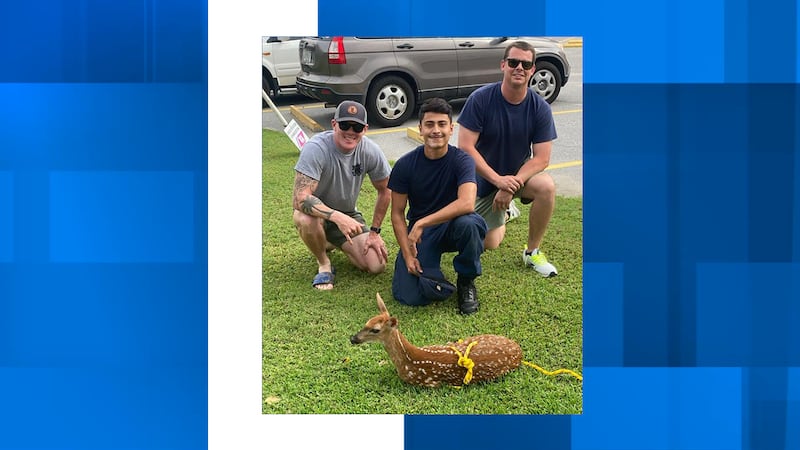 Published: Jun. 13, 2023 at 6:56 AM EDT
CHARLESTON, S.C. (WCSC) - A U.S. Coast Guard crew jumped into action last week to make a rescue in the Charleston Harbor.
Officials said the crew heard about a baby deer struggling to swim and helped bring it to safety.
The crew was in the harbor on a training exercise at the time.
The fawn was handed over to the South Carolina Department of Natural Resources.
Copyright 2023 WCSC. All rights reserved.