DMV adding Saturday hours at several driver's license offices
As summertime approaches the North Carolina DMV is expanding services at 16 different offices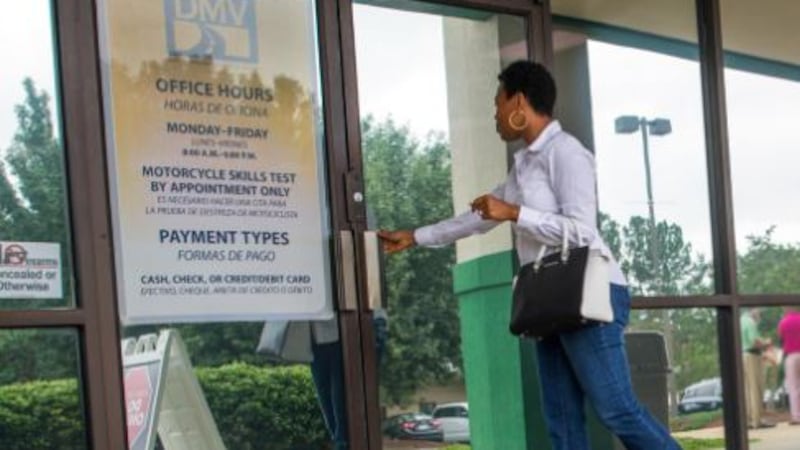 Published: May. 31, 2023 at 1:54 PM EDT
CHARLOTTE, N.C. (WBTV) - Drivers in North Carolina who need to renew or receive their driver's license will have more chances to do so as the NCDMV expands services.
"Starting this weekend, the N.C. Division of Motor Vehicles will resume Saturday hours at 16 driver license offices this weekend as the agency expands service opportunities for the busy summer season," according to the NCDMV.
RELATED: N.C. DMV makes changes as driver license wait times mount
Services will be provided on Saturdays from June 3 through Aug. 26 from 8 a.m.- noon at the following driver's license offices:
Asheville, 1624 Patton Ave.
North Charlotte, 9711 David Taylor Dr.
South Charlotte, 201 W. Arrowood Road., Suite H
Fayetteville, 831 Elm St. (Eutaw Village)
East Greensboro, 2527 E. Market St.
West Greensboro, 2391 Coliseum Blvd.
Greenville, 4651 N. Creek Dr.
Hudson, 309 Pine Mountain Rd.
Huntersville, 12101 Mount Holly-Huntersville Rd.
Jacksonville, 299 Wilmington Hwy.
Monroe, 3122 U.S. Hwy. 74 W.
Morganton, 115 Government Dr.
North Raleigh, 2431 Spring Forest Rd., Suite 101 (Spring Forest Pavilion)
West Raleigh, 3231 Avent Ferry Rd.
Wilmington, 2390 Carolina Beach Rd., Suite 104 (South Square Plaza)
Winston-Salem, 2001 Silas Creek Pkwy.
"Among my goals as NCDMV Commissioner are adopting new or expanded ways to provide better customer service," said Commissioner Wayne Goodwin. "Accordingly, I'm focused on filling staff vacancies and offering more opportunities for customers to receive services both online and during expanded hours. Opening for Saturday hours at our busiest locations statewide is what customers want, need, and have requested."
Goodwin ultimately intends to expand Saturday office hours beyond peak season and at more locations statewide.
Download the free WBTV News app for updates and breaking news.
Watch the latest WBTV broadcast here:
Copyright 2023 WBTV. All rights reserved.