Principals from Burke and Cabarrus in the running for NC Principal of the Year
Tonya Williams of Concord Middle School is a finalist, along with Jessica Gravel of Drexel Elementary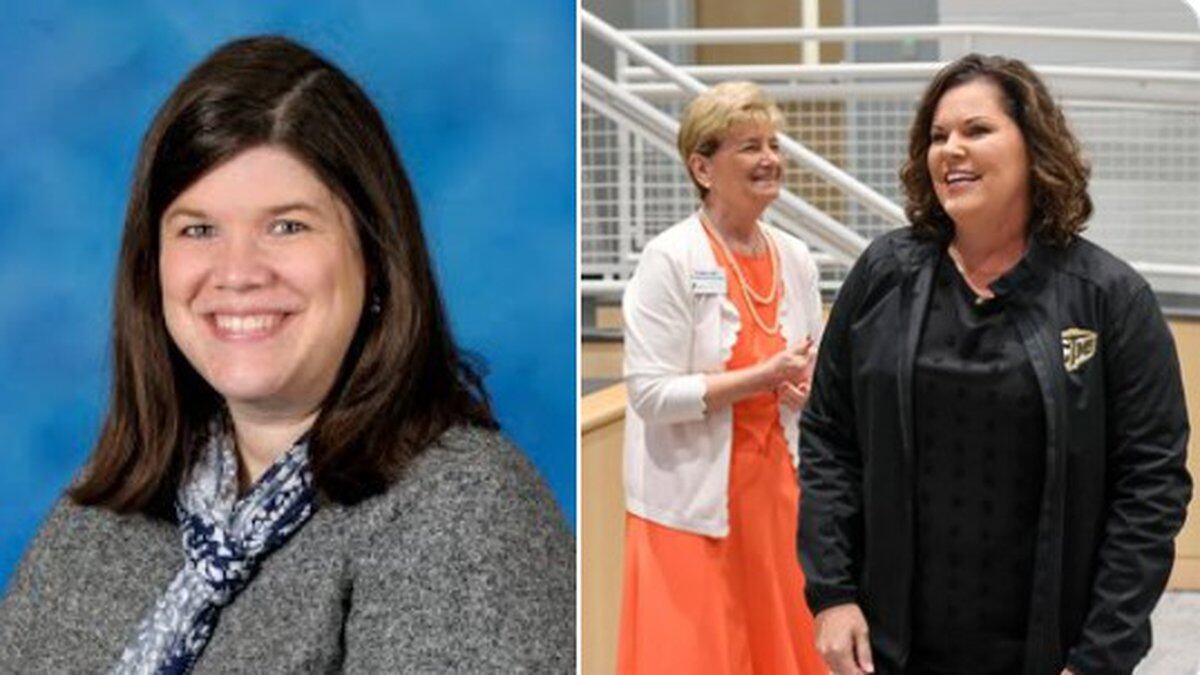 Published: May. 15, 2023 at 6:59 AM EDT
CONCORD, N.C. (WBTV) - The principals from Concord Middle School and Drexel Elementary Schools are in the running to be named NC Principal of the Year on Friday.
Tonya Williams of Concord Middle School, Cabarrus County Schools, and Jessica Gravel from Drexel, Burke County Schools, are two of the nine in the running for the award.
The 2023 Wells Fargo North Carolina Principal of the Year will be announced  Friday, May 19, during a luncheon at The Umstead Hotel, 100 Woodland Pond Dr., Cary.
Again this year, with support from Equitable Advisors and PBS North Carolina, the ceremony will be livestreamed on the N.C. Department of Public Instruction's social media platforms, including YouTube and Facebook.
The ceremony will start at 12:30 p.m., with the livestream beginning 30 minutes before, with video featuring sponsors and regional winners. The winner is expected to be announced between 1:30 and1:45 p.m.
The regional finalists for the 2023 award are:
Northeast: John Lassiter, Hertford Grammar (Perquimans County Schools)

Sandhills: Jim Butler, Richmond Senior High (Richmond County Schools)

Northwest: Jessica Gravel, Drexel Elementary (Burke County Public Schools)

Piedmont-Triad: Donna Bledsoe, Cedar Ridge Elementary (Surry County Schools)

Southeast: Ashley Faulkenberry, Trent Park Elementary (Craven County Schools)

North Central: Dr. William Logan, Hillside High (Durham Public Schools)

Western: Ruafika Cobb, Ira B. Jones Elementary (Asheville City Schools)

Southwest: Tonya Williams, Concord Middle (Cabarrus County Schools)

Charter: T.J. Worrell, NE Academy for Aerospace and Advance Technologies (Elizabeth City)
The North Carolina Principal of the Year will spend the 2023-24 school year traveling the state as an ambassador for the profession, with support from Wells Fargo and the N.C. Department of Public Instruction.
This year's Wells Fargo Principal of the Year receives $3,000 for personal use and $3,000 for their school. The winner also receives an engraved vase, a custom-made N.C. Principal of the Year signet ring from Jostens, and resources to help combat child hunger from No Kid Hungry NC.
North Carolina has recognized outstanding principals through its Principal of the Year program since the 1980s, helping promote the profession through advocacy and support while recognizing principals who are implementing best practices in schools across North Carolina.
For more information on North Carolina's Principal of the Year recognition program, visit the program's website or contact the NCDPI Communications division, 984-236-2000.
Copyright 2023 WBTV. All rights reserved.