Affordable housing in your backyard, 'in-law suites' could become more common in NC
The proposed law requires local governments allow at least one accessory dwelling unit on residential property which some say could help provide more affordable housing in areas traditionally out-of-reach for some.
Published: Apr. 21, 2023 at 11:43 AM EDT
NORTH CAROLINA (WBTV) - Mother-in-law suites, accessory dwelling units, guest houses; whatever you call them they've become a popular source of revenue for homeowners, but they're also considered a viable option to increase affordable housing.
That's why lawmakers in Raleigh want to make accessory dwelling units (ADUs) more accessible and remove barriers that homeowners sometimes face from local governments that can't prevent their construction.
Lisa Riegel, AARP North Carolina Manager of Advocacy and Livable Communities, explained how ADUs could help with the affordability problem across the state
"The bottom line is it allows another person or people to live on the property in a much smaller home on that one property," she said.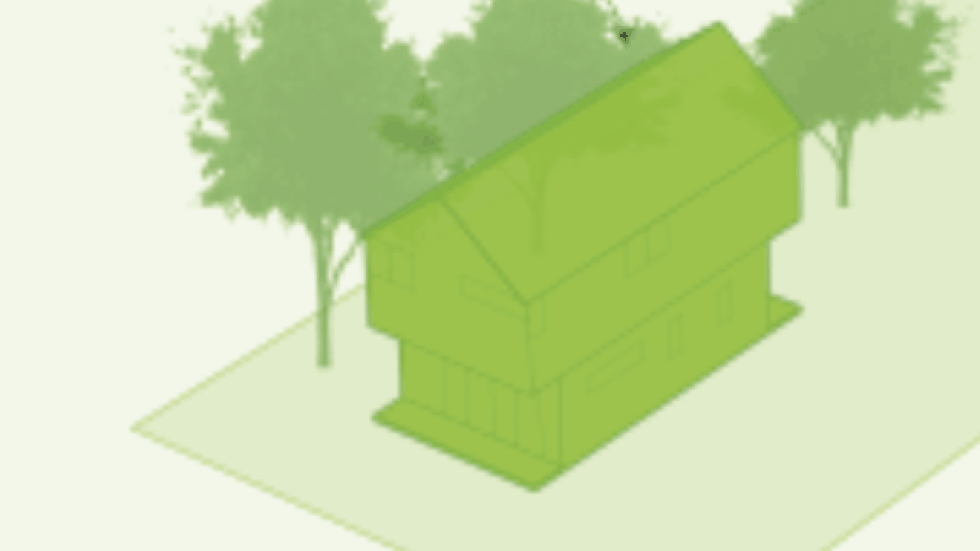 Affordable housing continues to present serious challenges to North Carolinians across the state and these units could help provide much-needed options for housing.
The AARP works to educate communities on the benefits and the needs of more affordable housing including the gaps that ADUs can help fill.
"We just want more housing options that are appropriately set up for the kind of families that we have today. And the reason that AARP loves accessory dwelling units is, I think of it as low-hanging fruit. It's certainly not going to solve the affordable housing crisis, but it's going to address a lot of issues and help address the affordable housing issue," Riegel said.
These homes aren't always the cheapest option for people but they do offer a chance for residents to have the opportunity to move into neighborhoods that were once out of reach.
"Although market rate rents for ADUs tend to be slightly more than for similarly sized apartments, they often represent the only affordable rental choices in single-family neighborhoods, which typically contain few or no small or rental housing options at all," the AARP reports.
Supply < Demand
How bad is the affordable housing crisis? The National Low Income Housing Coalition reports in 2021 there were 23,433 affordable and available rental homes in the Charlotte metro area.
That's not enough to meet the demand; in fact, that's a deficit of 44,000 homes. While ADUs won't solve the affordable housing crisis, Charlotte has focused on the potential benefits they provide. In Charlotte, Accessory Dwelling Units (ADUs) are presented in the city's 2040 Comprehensive Plan as a way to increase housing diversity which is sometimes referred to as the 'Missing Middle Housing.'
"Missing Middle Housing is a range of house-scale buildings with multiple units—compatible in scale and form with detached single-family homes—located in a walkable neighborhood," according to the organization that coined the term.
The demand for smaller homes is increasing as more Americans reach retirement age or have children leave home, but the homes that are being built often aren't catering to those needs, Riegel said.
"A lot of our communities are developed based on the demographics from the 1940s. Everybody wants a house with a couple of acres, room for the dog, and a couple of kids. Well, in North Carolina, more than half the house households are one or two people, yet the homes are built for more," she said.
Because zoning regulations are not the same across the state the state lacks uniformity in approaching ADUs. Some cities and counties allow ADUs but there are others that prevent their construction often through zoning ordinances --- if the bills are approved that could change.
"A local government shall allow the development of at least one accessory dwelling unit which conforms to the North Carolina Residential Code for one-and-two-family dwellings, including applicable provisions from State fire prevention code, for each detached single-family dwelling in areas zoned for residential use that allow for development of detached single-family dwellings," Senate Bill 374 reads.
In Charlotte, accessory dwelling units are permitted under the city's Unified Development Ordinance which was adopted in 2021, but there are restrictions. Charlotte's UDO sets a limit to the size of an ADU based on a percentage of the total square feet of the principal residence. It also prohibits ADUs that connect with the main residence from the inside. The definition of an ADU in the proposed law is less restrictive.
"For the purposes of this section, the term 'accessory dwelling unit' means an attached or detached residential structure that is used in connection with or that is accessory to a primary single-family dwelling and that has less total square footage than the primary single-family dwelling," S.B. 374 reads.
The challenges of ADUs
ADUs have supporters but there are also some who oppose their use and construction. Many times surrounding homeowners voice concerns due to the proximity of these units to their own homes and the possibility of the changing character of a neighborhood.
"Since ADUs require making a change that is literally in someone's backyard, opinions can be strong and the policy work can easily become political. Planners and politicians who go into a community meeting on the issue must do their homework and know what to expect. Concerns about parking, fire safety, neighborhood character, and the future uses of the ADUs should be anticipated and addressed," the American Association of Retired Persons (ARRP) said.
The organization is an interest group representing people over the age of 50 and a strong advocate for ADUs. As people age and possibly rely on a fixed income, housing needs change and often ADUs can help fill those needs according to the organization.
"ADUs provide empty nesters and others with the option of moving into a smaller space while renting out their larger house or letting an adult child and his or her family reside in it," the AARP reports.
For Reigel, there's an easy way to help calm some of the concerns that people have.
"I think by educating and letting people see what they can be more people will understand the importance of removing the barriers," she said.
The AARP obviously advocates for older adults but Riegel said ADUs could benefit all age groups. If more cities and counties continue to adopt more friendly policies, she believes by increasing the density of existing neighborhoods ADUs can help ease some of the growing pains cities across North Carolina are experiencing.
The increased need for affordable housing will continue into the future and there is no one-size solution but ADU advocates say these options can help fill some of the gaps in communities across the region, state, and the country.
Download the free WBTV News app for updates and breaking news.
Watch the latest WBTV broadcast here:
Copyright 2023 WBTV. All rights reserved.