Pressure situation for Harold Varner III at the Masters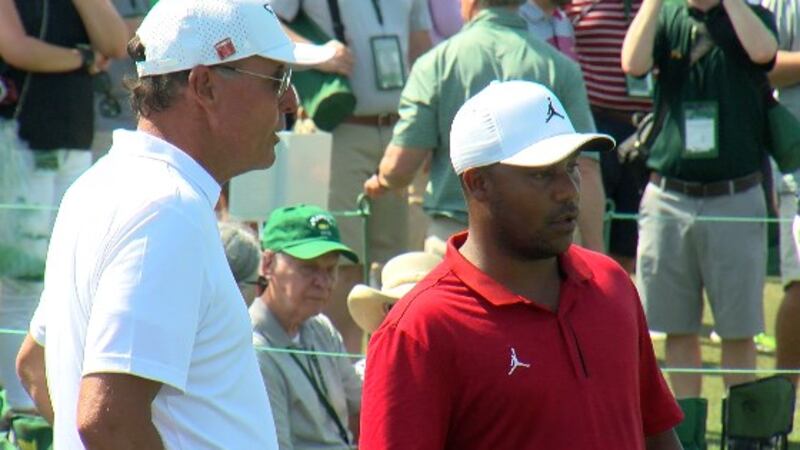 Published: Apr. 5, 2023 at 3:37 PM EDT
AUGUSTA, G.A. (WBTV) - Augusta, GA is not home for Harold Varner III, but it's as close to Gastonia that he will get to play this season.
As a member of the LIV golf tour, Varner plays a schedule that takes him internationally 6 times this year and the closet American tournament is Orlando so being this close to home is a blessing.
Being this close to home brings a smile to Varner's face, but there's a huge shadow hanging over Augusta National.
The big story line this week is the LIV tour players vs the PGA Tour players. The LIV golfers are not held in high regard because they took the money and ran to a league backed by Saudi Arabia.
Varner reportedly made $15 million to join LIV and said he would do it again… for his family.
"It's important to me to take care of my family and you can do it by just signing on the dotted line," said Varner. "That's why I always played golf. I don't think many people come from my background economically so I'd do it again."
Varner finished last season on the PGA Tour in the top 50 of the OWGR. That's how he qualified for this Masters. Since LIV players are not allowed to be ranked this season, the only way he can qualify for next year's Masters is to win or finish in the top 12.
So the pressure is on to play well this weekend, but HV3 is up for the challenge.
"Just got to be mentally tough," said Varner. "I think the weather is going pretty tough. Saturday is going to be tough. I remember last year, I didn't play well when it was cold so I'm looking forward to the challenge. I get up for things that I feel might not go my way. That's what excites me. That's what I really love about golf."
Varner will tee it up on Thursday in the first round at 12:12 p.m.
Copyright 2023 WBTV. All rights reserved.