Lost dog nursed back to health, reunited with family after missing for 3 years
Published: Mar. 31, 2023 at 5:52 PM EDT
SUMMERVILLE, S.C. (WCSC/(Gray News) - A dog missing for three years is finally back home.
Staff at Dorchester Paws, a community animal shelter, said an 18-year-old dog arrived at their facility severely matted and malnourished. The animal was found with rotting teeth and overgrown nails.
The shelter team said the dog was also covered in fleas and needed immediate medical attention. So, the team jumped into action to help the animal that was brought in by a good Samaritan.
Shelter staff scanned the dog's microchip, which came back with the name Binky along with his owner's information who lived about six hours away.
"Binky's story is not only heart-wrenching, but a story of the importance of microchips and doing the right thing," Lanea Wilson, manager of Dorchester Paws Pet Support Department, said.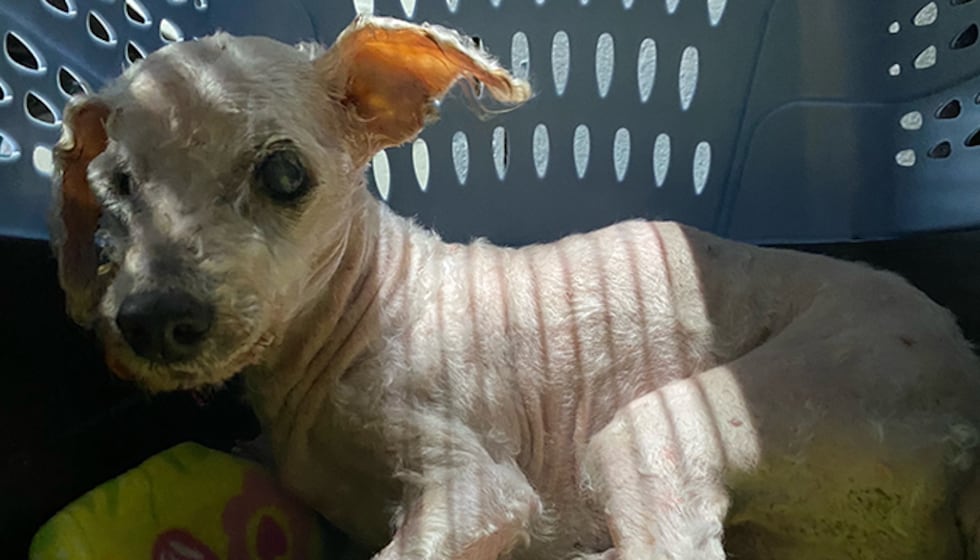 Binky's family said he had been missing for three years.
The shelter team said they are glad to help reunite him with his family while reminding other pet owners of the importance of microchips.
"This little guy was finally brought in to be scanned for a microchip. Microchips truly are lifesaving and the best way to get a lost pet back home," Wilson said.
A volunteer from the shelter ended up making the six-hour drive to reunite the family with Binky.
Copyright 2023 WCSC via Gray Media Group, Inc. All rights reserved.