Salisbury VA Health Care System seeks applicants for medical foster home caregiving
More than a job, it's a "calling" to help veterans in this way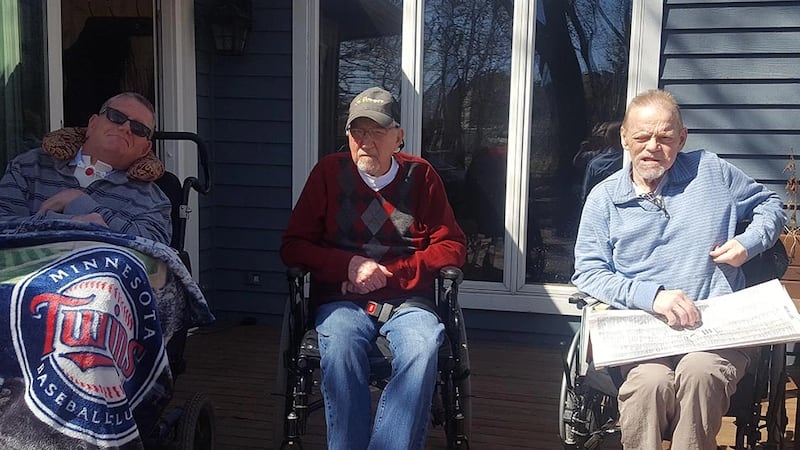 Published: Feb. 15, 2023 at 7:29 AM EST
SALISBURY, N.C. (WBTV) - The Salisbury Veterans Administration is hoping that folks in the community will step up to help local veterans as part of a new program.
According to a news release, on December 29, 2022, President Biden signed into law H.R. 2617, AKA, the "Consolidated Appropriations Act of 2023." Part of this bill, in association with the Joseph Maxwell Cleland and Robert Joseph Dole Memorial Veterans Benefits Improvement Act of 2022 (A package of veterans' legislation to improve access to VA health care in communities, especially rural areas and focusing on mental health care, aging veterans, and homeless veterans), includes payment for VA Medical Foster Home care for veterans who are eligible for VA-paid long-term care.
The Salisbury VA Health Care System already provides that care in the community for eligible veterans, but anticipates increased demand, given the increased funding in this year's congressional appropriations.
Medical Foster Homes offer veterans "non-institutional, long-term, supportive care when they are unable, for a variety of reasons, to live independently but prefer to reside in a family setting.''
Salisbury VA's Medical Foster Home program identifies caregivers in the community who are willing to bring veterans into their own home and assume 24/7 care of those veterans, as an alternative to institutional long-term care.
For the program, Salisbury officials seek individuals who are compassionate, willing and able to provide veterans practical support, in the form of care and treatment, daily. It is not a short-term commitment, so those individuals will also possess stable environments that support such devotion to duty.
Programs like this are wonderful opportunities for people who love people, may have devoted their lives to helping other people and now find the need to fill recent gaps or voids in their personal circumstances. They may yearn to expand their family circle.
The Salisbury Medical Foster Home Program is truly "a wonderful program that provides an opportunity for personalized care to our aging veterans. It is more than a job, rather many might consider it a calling," the release says. The application process can be daunting for some, for that reason.
Program care giver volunteers are paid for their time and service through the program. Program officials ensure accountability through regular contact that confirms consistent, quality care in an environment and safety for each Veteran in the program, as the VA Secretary considers necessary.
If you are interested in becoming a Medical Foster Home Program caregiver, call: (704) 638-9000, ext. 16641.
Copyright 2023 WBTV. All rights reserved.