'What were you thinking?' Mother of Chester Co. murder suspect speaks out
Updated: May. 23, 2021 at 12:55 PM EDT
CHARLOTTE, N.C. (WBTV) - The last six days have been tough for Carol DeWitt.
She spoke to her daughter--- Adrienne Simpson--- in a brief phone call from the Chester County Jail in South Carolina.
"She told me to tell her kids that she loved them," said DeWitt. "And I said, 'Adrienne, what were you thinking?' She told me she was manipulated."
Police are holding Adrienne Simpson because of her alleged connection to the four murders 26-year-old Tyler Terry is accused of committing. This includes the disappearance and death of her husband Eugene Simpson.
[ Body found in Chester Co. identified as husband of woman charged in chase involving S.C. murder suspect ]
DeWitt said her daughter and Eugene have been separated for several years, but remained friends. She also said her daughter started dating Tyler Terry in 2018.
"It was toxic. He was abusive physically, verbally, mentally."
DeWitt took photos of Adrienne after she says Terry was arrested for beating her.
"She told me she's scared of Tyler. She told me that a couple of times," said DeWitt. "I said, 'Why do you keep going back?' She said, 'Mama, I love him. He might change if I just hang in there.' I said, 'Adrienne, it aint' worth it."
A little over a year ago, Chester County deputies arrested Terry for first degree domestic violence. Terry is accused of hitting Adrienne so hard, she lost hearing in her right ear and her eye was swollen shut.
DeWitt said her daughter visited her just before Mother's Day, and mentioned that Thomas Hardin was killed and Eugene Simpson was missing.
"Did it cross your mind at all that she may be involved in any of that," asked WBTV's Kristi O'Connor.
"Not about Eugene, you know? I just don't really see Adrienne murdering nobody… I really can't," said DeWitt.
She also said she told SLED agents everything she knows about Terry and people he knows that could be helping him.
[Chester Co. manhunt continues, prompting lockdowns]
"I pray that he is caught. And I pray that he comes out alive so he can face justice. And I pray Adrienne is cooperating with law enforcement. Which I know she will serve serious time for her part in it. But she don't need to take the fall for all of it."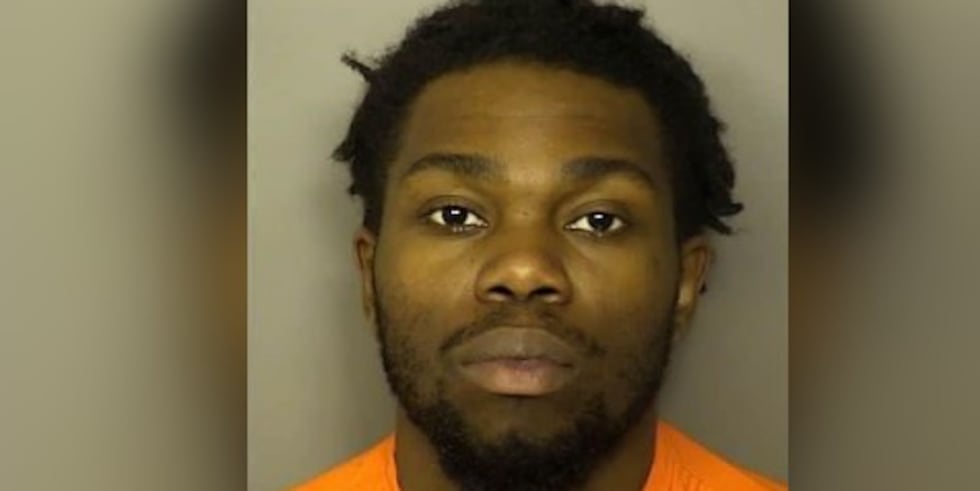 DeWitt says Eugene and Adrienne Simpson have two children together; a 9-year-old boy and a 10-year-old girl. DeWitt says Eugene's family has custody of the children.
Anyone with information about Terry's location is asked to call the Chester County Sheriff's Office tip line at 888-274-6372, or 877-409-4321.
Copyright 2021 WBTV. All rights reserved.