Deputies killed in Watauga County mass shooting to be laid to rest
Updated: May. 1, 2021 at 6:52 PM EDT
BOONE, N.C. (WBTV) - K-9 Deputy Logan Fox and Sgt. Christopher Ward, the two deputies killed in a Watauga County mass shooting that occurred last Wednesday, will be laid to rest Thursday.
Funeral services will begin at 3 p.m. on May 6 at Appalachian State University's Holmes Convocation Center in Boone. Doors will open to the public at 1 p.m. All guests will be required to wear face coverings. Face coverings will be provided for those guests who do not bring them.
The service will be live streamed by AppTV and will also be available on the Watauga County Emergency Services Facebook page.
WBTV will be streaming the service on air and on online, through our website, app, Facebook page and on OTT.
The officers died responding to a welfare check in Boone on April 28. The suspected gunman, Isaac Alton Barnes, and his mother and stepfather, Michelle Annette Ligon and George Wyatt Ligon, were also killed.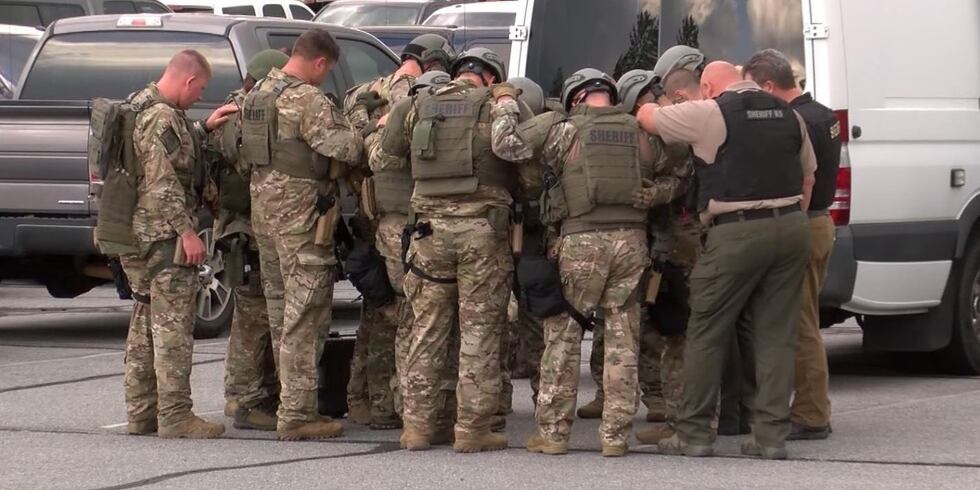 [Officials: Man killed his mother, stepfather and 2 deputies in Watauga County, N.C. mass shooting]
Sgt. Ward, 36, had been a law enforcement officer for eight years. He started at the Beech Mountain Police Department in 2013. He became part of the Watauga County Sheriff's Office in 2018 and was later promoted to the rank of sergeant.
He leaves behind a wife and two daughters. His family will hold a private service on Friday.
Deputy Fox, 25, was part of the Ashe County Sheriff's Office before becoming part of the Watauga County Sheriff's Office two years ago. He was partnered with K-9 Raven.
The bodies of both officers were transported from Winston Salem to a Boone funeral home on Friday in a procession. Community members across the route lined up on bridges and in the streets of towns to show their respect.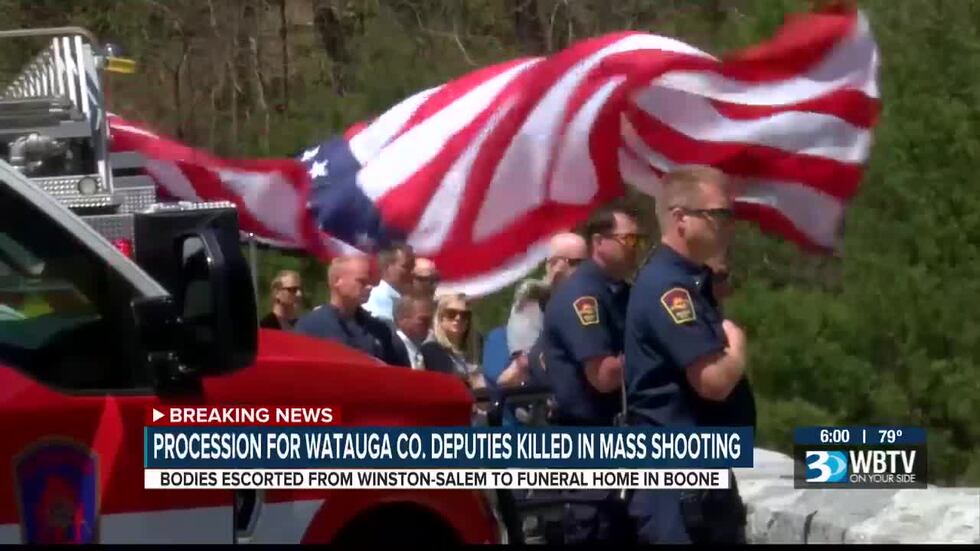 [Procession brings bodies of deputies killed in Watauga County mass shooting to funeral home in Boone]
GoFundMe campaigns have been set up for the families of Sgt. Chris Ward and K9 Deputy Logan Fox by Back the Blue NC.
In lieu of flowers, memorials may be made in care of the Watauga County Sheriff's Department, 184 Hodges Gap Road, Boone, N.C. 28607, to:
● Candice Ward for Sgt. Ward
● Tim Fox or Anneliese Moody for K-9 Deputy Fox
Online condolences may be shared with Sgt. Ward's family and K-9 Deputy Fox's family via Austin and Barnes Funeral Home. Guest books for the May 6 services are also available at the Watauga County Sheriff's Office and the Boone Police Department.
Copyright 2021 WBTV. All rights reserved.