New Carolina Panthers QB Sam Darnold thrilled to have a new start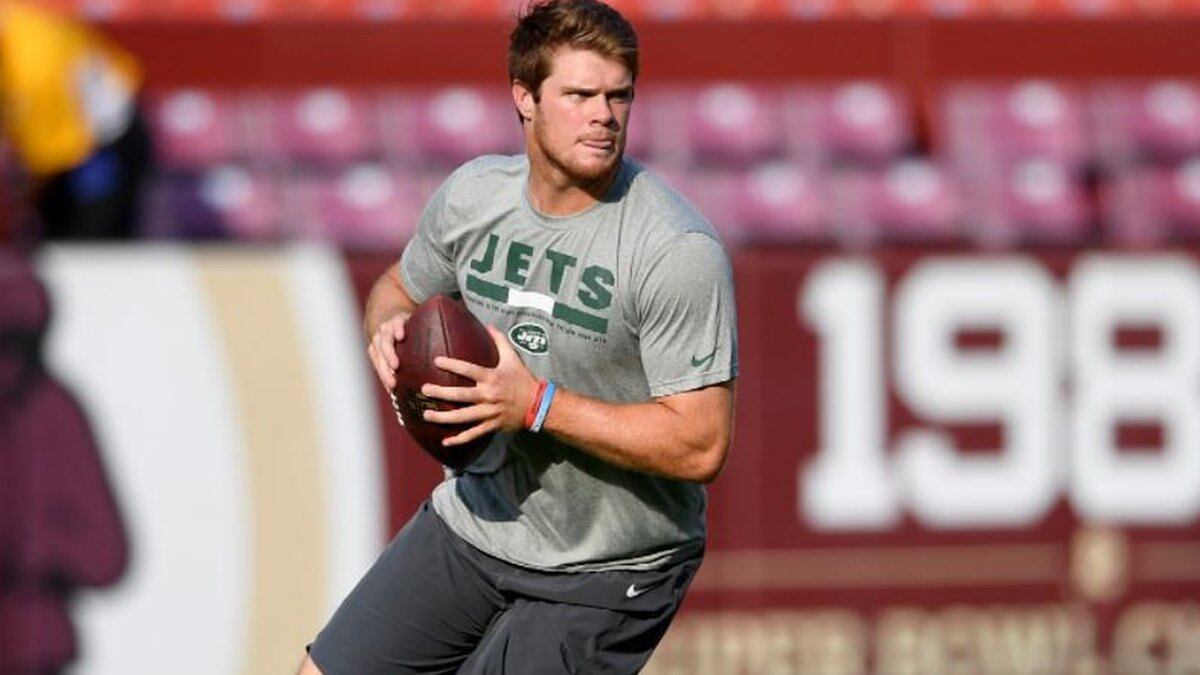 Updated: Apr. 12, 2021 at 10:48 PM EDT
CHARLOTTE, N.C. (WBTV) - It has been a week full of ups and downs for new Carolina Panthers quarterback Sam Darnold. He is very happy to be a Panther but he admits, leaving the New York Jets was bitter sweet.
"My expectation were to go in there, play 20 years and win Super Bowls and that was the dream," said Darnold. "When I heard the news that they wanted to trade me, it was tough. Anytime you're not wanted somewhere, it's a tough pill to swallow. When the trade went down, I was just so excited for a fresh start and a new opportunity. Coming in as a Carolina Panthers, I am I'm very excited."
You'd be excited too if you knew you were about to be team mates with RB Christian McCaffrey and WR DJ Moore.
But Darnold is just as excited to be reunited with WR Robby Anderson. The two played together with the Jets and as a matter of fact, Darnold's first NFL TD was thrown to Anderson.
So they have a special bond and Darnold appreciates everything about Anderson on the field and his personality off of it.
"Robby is one of a kind," said Darnold. "He's an amazing guy. Someone who I love to spend time with. On the field, if he sees a play or a route a certain way, he's going to let you know. He's not afraid to hear some criticism back so Robby it a great team mate and I'm glad I'm back with him."
Darnold's record as a starter with the Jets was just 13-25. But the former 3rd overall pick in the 2018 NFL Draft hasn't lost any confidence. He feels he will bounce back with Carolina.
What gives him even more confidence is his initial meetings with Panthers owner David Tepper (on Sunday) and Panthers head coach Matt Rhule (on Monday) and realizing what this organization is building under their leadership.
"The attention to detail with the culture here is one of a kind," said Darnold. "To be able to come in here and be on the same wave length in terms of what the culture needs to be and spreading that through out the organization is good for me. As I continue to learn this offense and see guys who have run this offense before and watch tape of them and them having success, I think that will give me a good visualization in terms of how I want to look on the field. I'm just coming in with an open mind and just seeking for a great opportunity to just lead this football team and just move the ball up and down the field and score touchdowns. That's what I'm most excited about. I have a real good opportunity to do that."
Darnold and the Panthers will get to work next Monday when they begin official offseason workouts.
Copyright 2021 WBTV. All rights reserved.