Kannapolis-based Uralkali Haas F1 Team prepping for Emilia Romagna Grand Prix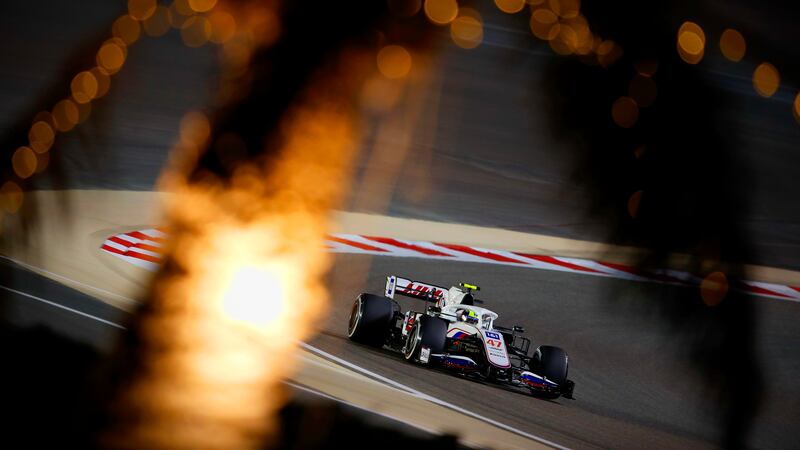 Published: Apr. 12, 2021 at 7:35 AM EDT
KANNAPOLIS, N.C. (WBTV) - From Uralkali Haas F1 Team: Uralkali Haas F1 Team is heading to Italy, and to the Autodromo Internazionale Enzo e Dino Ferrari, for round two of the 2021 FIA Formula 1 World Championship, the Emilia Romagna Grand Prix.
The circuit, more commonly referred to as Imola in deference to the adjoining town, reappeared on the pandemic-hit schedule in 2020 following a 14-year hiatus. Its comeback was well-received by Formula 1′s stakeholders, teams and drivers alike, and while its retention initially appeared a longshot, organizers ultimately secured a spot on the 2021 calendar.
Following last year's presence on a fall date Imola this season returns to its more traditional spring berth, having featured in that slot from 1981 through 2006, when it was known as the San Marino Grand Prix. Now named after the Emilia Romagna region in which Imola is located, it will be the fourth round held in Italy across just an eight-month span, following last year's events at Monza, Mugello and Imola.
The 4.9km circuit provides a number of challenges for teams and drivers. The presence of several low and medium-speed complexes, with high kerbs, places an emphasis on stability and traction while the lengthy full-throttle run from Rivazza to Tamburello means achieving a high top-end speed is also of importance. The narrow nature of the old-school circuit, and infrequent heavy braking zones, also puts the spotlight on qualifying and race strategy, with track position favored owing to the difficulty of drivers being able to pass.
For rookies Nikita Mazepin and Mick Schumacher, it will be their first experience of Imola behind the wheel of a Formula 1 car – though they have both previously raced at the venue. Mazepin competed in the European Formula 3 Championship in 2016 while Schumacher was victorious at Imola in the Italian Formula 4 category, also in 2016.
"I only have good memories there to be honest," said Schumacher. "I've raced at Imola in F4 and done a few tests in F3. Honestly, all of the experiences I've had there are great. We had a track walk there once and saw five peacocks, which was a new one for me. The track is amazing to drive. Racing-wise it can be quite difficult, with very few places to overtake. Once you're in a flow and set a nice lap it's amazing, especially how one corner follows after another. There are quick corners, technical corners, the kerbs that you have to ride. There's definitely lots to look forward to in a Formula 1 car."
Mazepin and Schumacher are seeking to build on the experience gathered through the course of their debut Formula 1 race weekends in Bahrain and put some of the early lessons into practice at the historic circuit.
"I feel like the biggest thing to get used to is learning the schedule, and the weekend is much more intense with all that's going on and the sessions on-track. It's about keeping concentration and learning the schedule – that's the biggest thing," Mazepin said.
Copyright 2021 WBTV. All rights reserved.