'To know the Lesslie family is to love them.' Prominent doctor, wife and two grandchildren killed in York Co.
Updated: Apr. 8, 2021 at 11:18 PM EDT
YORK COUNTY, S.C. (WBTV) - Dr. Robert Lesslie, 70, was among five people killed in a shooting at a home in York County Wednesday.
Lesslie's wife, 69-year-old Barbara Lesslie, and two grandchildren, 9-year-old Adah Lesslie and 5-year-old Noah Lesslie, were also killed. According to the York County Sheriff's Office, all four were found in a bedroom of the home with gunshot wounds.
A fifth victim, identified as 38-year-old James Lewis, from Gaston County, was working at the home when he was fatally shot, according to the York County coroner's office. A sixth person who was reportedly working with Lewis, identified as Robert Shook, was taken to the hospital with serious injuries from gunshot wounds.
The shooting happened just before 5 p.m. on Marshall Road. The shooting led to an hours-long search for what officers called an "armed and dangerous" suspect. Police later said that suspect, identified as former NFL pro Phillip Adams, was found dead from a self-inflicted gunshot wound at another home on Marshall Road.
Robert Lesslie was a well-known doctor and author who wrote several books related to medicine. He founded the Riverview Medical Center and Riverview House Calls/Riverview Hospice and Palliative Care.
A statement was put out Thursday afternoon on behalf of the doctor's family. You can read that in full below:
On behalf of the Lesslie, Alexander, and Kulbok clans, we would like to address the outpouring of heartbreak, shock, grief, and support from our family, friends, and community.

We are truly in the midst of the unimaginable. The losses we are suffering cannot be uttered at this time.

While we know there are no answers that will satisfy the question "why," we are sure of one thing: we do not grieve as those without hope. Our hope is found in the promise of Jesus Christ, and we are enveloped by peace that surpasses all understanding. To that end, our hearts are bent toward forgiveness and peace. Toward love and connectedness. Toward celebration and unity. We honor all of those involved in this story with prayers and compassion specifically for the Shook family, the Lewis family, and the Adams family.

As Robert Lesslie would say, when peace like a river attendeth my way, when sorrows like sea billows roll, it is well with my soul.

If you would like to do something for the family,

Adah and Noah would want you to stock the free pantries and libraries in your community.

Barbara and Robert would want you to be good stewards of what you are given, leaving every place better than it was before you got there.

Adah, Noah, Barbara, Robert, and the rest of the family would ask any memorials or gifts to be sent to Camp Joy North Carolina (918 South Pleasantburg Dr., Greenville, SC 29607) in honor of hope and the promise of eternity.
By Thursday afternoon, a memorial was forming at Riverview Family Medicine and Urgent Care where Dr. Lesslie practiced. Community members dropped off flowers at the business, which officials said would be closed Thursday in light of the tragedy.
The Lesslie family are long-time members of the First Associate Reformed Presbyterian Church in downtown Rock Hill. WBTV spoke with Associate Pastor Jon Oliphant. He didn't want to go on camera out of respect for the family, but told WBTV Dr. Lesslie was an elder for the church. Elders sit on the governing body of the church.
Oliphant says Dr. Lesslie and Barbara's faith was very evident in the lives they lived. For example, he said, all the good work they did in the community was not to meet philanthropic needs, but to share their love for Jesus.
Noah and Adah also went to the same church. Oliphant described them as precious children who trusted in Jesus.
Dr. Lesslie and Barbara also volunteered at Camp Joy, a Christian camp for individuals with disabilities that is coordinated by Christian Education Ministries.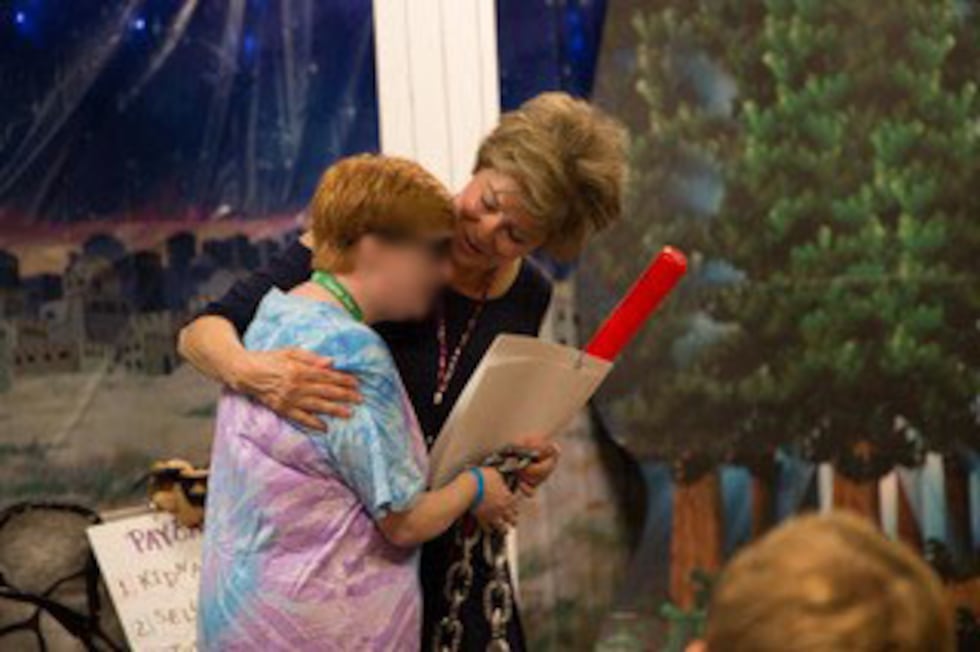 Julie Setser was a patient of Lesslie, she had just seen him three weeks ago and says he was always warm and had a listening ear.
"I always knew that I was getting an honest answer and I felt that his knowledge and expertise were there and I could always feel confident that I got the right answer," Setser said.
WBTV spoke to patients, church members, and other people in the medical field about the Lesslie's.
They were described as a good Christian family. Many patients say Dr. Lesslie was a special doctor, who was thoughtful and down to earth.
Dr. Lesslie and his wife, Barbara, were married for at least 40 years. Barbara Lesslie and their two grandchildren were among the five people who were killed in the shooting.
Trent Faris, with the York County Sheriff's Office, said he personally knew Dr. Lesslie and was shocked about the news.
"We are shocked that this type of incident happened here... This is a very tragic situation," Faris said. "I've lived in Rock Hill my whole life and Dr. Lesslie was my doctor. A lot of people know doctor Lesslie."
During a press conference at 2 p.m. Thursday, York County Sheriff Kevin Tolson said Dr. Lesslie was a "pillar in this community."
Winthrop University President George Hynd said the Winthrop community is deeply saddened by the mass shooting. "Dr. Robert Lesslie was, for more than 25 years, our supervising physician/medical director here at Winthrop," Hynd said. "I personally will be forever grateful to him for the advice and counsel he provided to our COVID-19 response team as we opened the campus last fall to residential living and learning."
S.C. Representative Ralph Norman released a statement about the tragic news, saying he and his wife were friends with the Robert and Barbara Lesslie.
"I cannot begin to describe the heartache and pain Elaine and I are feeling this morning, as we mourn the tragic loss of Dr. Robert Lesslie, his wife, Barbara, and their grandchildren, Adah, and Noah," Norman said. "Robert and Barbara were close friends of ours. To know the Lesslie family is to love them. Through the decades, they made such an incredible impact on our area and the lives of countless people - more than they could have ever known."
Norman continued, "It is impossible to imagine the grief that the extended Lesslie family must be feeling, including and especially their adult children. Please join me in lifting them up in prayers, and wrapping them in the same love and support they've shown many of us over the years."
S.C. Governor Henry McMaster released a statement, calling the killings "Tragic and heartbreaking."
Investigators have not released a possible motive for the shooting or confirmed any possible connection between the Lesslie family and Adams.
"None of us can figure out why," Faris said.
A person who spoke to the Associated Press on a condition of anonymity, said Adams' parents live near the doctor's home in Rock Hill, and that he had been treated by the doctor.
According to the York County Sheriff's Office, there is "no indication" there was a doctor/patient relationship between the two.
Oliphant says funeral arrangements for the Lesslie family have not yet been finalized.
Copyright 2021 WBTV. All rights reserved.